Boy Scouts Will Allow Transgender Children to Enroll in Boys-Only Programs
The decision is thanks to an 8 year old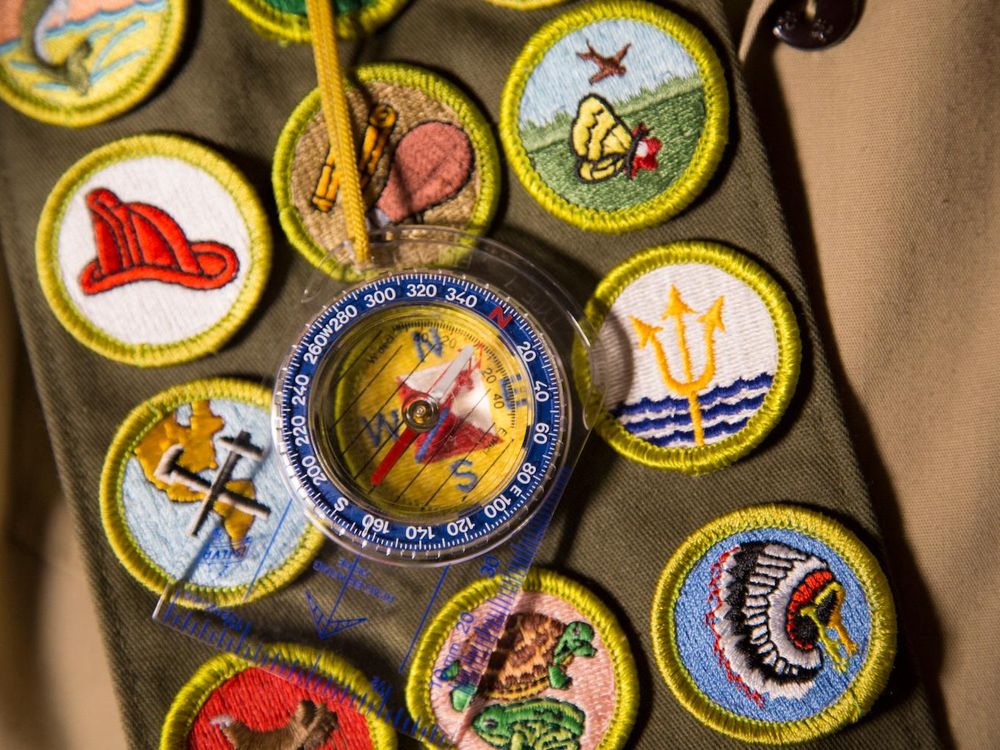 The Boy Scouts of America is so identified with gender that "boy" is in the 107-year-old organization's name. And for years, the organization has defined that to mean individuals assigned a male gender at birth. But now, reports The Associated Press, the Boy Scouts have expanded that definition to allow in all children who identify as male. The change effectively allows transgender children to enroll as Boy Scouts' boys'-only programs, and reverses the organization's former policies, which excluded children whose birth certificates didn't classify them as male from joining Cub Scout packs or Boy Scout troops.
In a statement, the Boy Scouts of America writes: "Starting today, we will accept and register youth in the Cub and Boy Scout programs based on the gender identity indicated on the application. Our organization's local councils will help find units that can provide for the best interest of the child."
The change, the organization writes, came about due to "communities and state laws…interpreting gender identity differently." Those former policies hit hard for Joe Maldonado, an 8 year old who was kicked out of his Cub Scout pack after several parents complained to leadership that Maldonado was born a girl. As Abbott Koloff reports for The Record, the Boy Scouts refused to state its specific policies on transgender scouts at the time, though the organization did determine that transgender children were welcome in co-educational activities. However, the bulk of the Boy Scouts' functions are in single-sex, male-identified groups.
Now that the ban is now gone, the AP writes that Maldonado is welcome to rejoin his troop.
Boy Scouts of America has been involved in a series of membership controversies regarding gay scouts and troop leaders in the past. Though the organization reversed both bans, issues of sexuality have dogged it ever since. The organization told Koloff that since gender and sexual orientation are different, it has separate policies for each.
By allowing transgender scouts, the organization now joins the Girl Scouts of America, an unaffiliated scouting group, in its policies toward gender identity. In 2015, Girl Scouts USA confirmed that it indeed welcomes transgender scouts—a position that was challenged openly when a donor pledged $100,000 with the stipulation that it not support transgender girls. The organization turned down the donation, set up a campaign called "Girl Scouts Is For Every Girl," and then raised more than $338,000 from donors supportive of transgender girl scouts. Girl Scouts USA's official policy is that, though troop placement depends on the best interests of the child, kids who are recognized by their family and live in a community as a girl can enroll as Girl Scouts.
Though more and more organizations are paving the way for transgender members, people who express a gender identity they were not assigned at birth often still face a rocky road. In 2016 alone, advocacy group Human Rights Watch tracked at least 21 murders of transgender people, and a comprehensive report on violence against LGBTQ people in 2015 found that transgender and non-gender-conforming people are at a higher risk of violence from people they already know. 
Maldonado's mother says her son felt singled out for being different when he was asked to leave his troop. "I'm so delighted that they finally called and they did say this, but I'm still angry," she tells the AP.