'Bouncing' Baby Orca Spotted Among Endangered Population
Researchers hope the new baby will reverse an unfortunate trend that has seen no southern resident orca calves survive over the past three years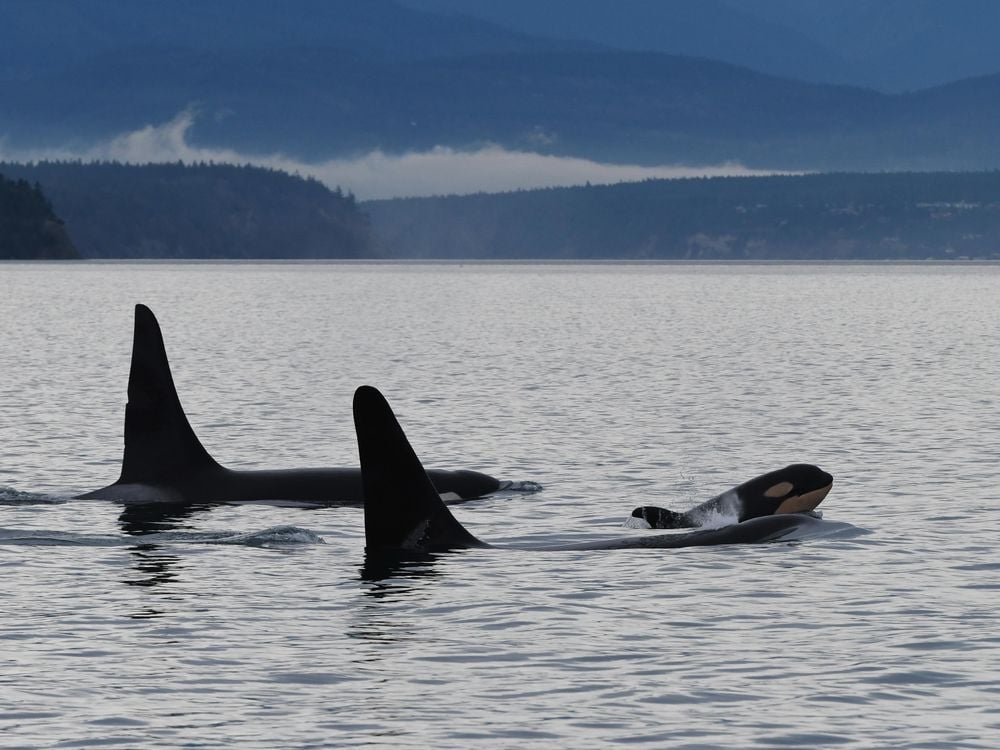 It has been a grim few years for southern resident orcas, which dwell in the waters off Oregon, Washington and British Columbia. Their numbers have declined dramatically as they struggle to find food, and in the face of dismal calf survival rates, experts worry that the population won't be able to recover. But last week, a glimmer of hope emerged when a seemingly healthy baby orca was spotted frolicking amid one of the southern resident pods.
According to the Center for Whale Research (CWR), a Washington non-profit that monitors the southern residents, the new calf came to the attention of researchers after Seattle TV stations aired footage of groups of orcas near Puget Sound and "discerning viewers were able to see a very small whale among them." Sure enough, when a CWR team was dispatched to investigate, the researchers could see a little orca swimming with the region's "L" pod. (The other two southern resident social groups are known as "J" and "K.") The mother of the new baby is a 31-year-old orca called L77, and the baby has been dubbed L124.
"The calf appeared to be about 3 weeks old," the researchers wrote in a summary of the encounter, adding that it was "bouncing around" the other orcas. The calf's sex is not known at this time, but Harrison Mooney of the Vancouver Sun reports that experts are hoping it is a female so it can help replenish the flailing southern resident population.
With the birth of the new calf, the southern residents now number 75—a welcome development, to be sure, but the population is still critically endangered. In 1995, there were 98 southern residents; in 2011, there were 89, and the orcas' numbers have continued to drop. Their future is imperiled by a number of factors, including toxins in the water and rumbling from ship traffic, which can interfere with orcas' ability to communicate about prey through echolocation. But a major threat pushing the animals towards extinction is a decline in Chinook salmon, the whales' primary food source, due to habitat destruction and intense commercial fishing.
Without enough available food, southern resident orcas have been starving to death. According to the CBC's Bethany Lindsay, researchers expect that two more whales will die of starvation by summer.
The fate of the new baby is also far from certain. Around 40 percent of calves do not survive past the first few years, according to the CWR, and southern resident orcas have particularly struggled to keep their young alive. Over the past three years, no babies born to the population have survived—a concerning reality that came to national attention last August, when a southern resident orca named Tahlequah pushed her dead calf through the waters of Puget Sound for 17 days.
L77, the mother of the new baby, has had two other calves: one, born in 2010, did not survive past its first year, but a female born in 2012 is still alive. Only time can tell how baby L124 will fare, but CWR founding director Ken Balcomb tells Lynda V. Mapes of the Seattle Times that the calf appears healthy. And so the appearance of the little orca, he says, is "great news."