Botswana Unexpectedly Reverses Course on Ivory Trade
The southern African nation now supports protection for the animals instead of limited sales of ivory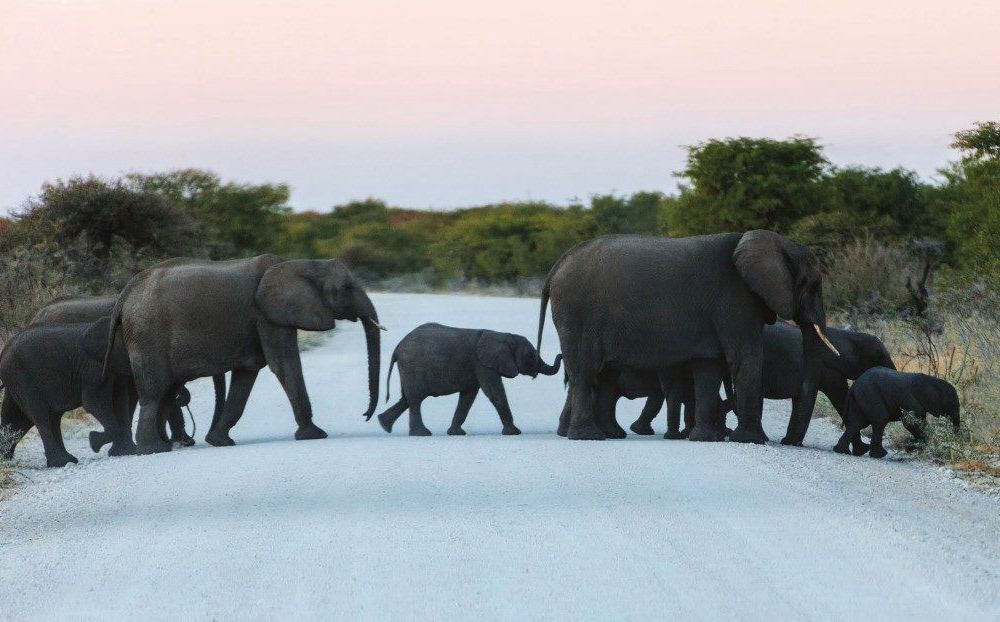 In 1989 the Convention on International Trade in Endangered Species of Wild Flora and Fauna (CITES) ruled international trade in ivory illegal. But not everyone was happy with the decision. In particular, the nations of southern Africa including Namibia, Zimbabwe, and Botswana, which currently hosts the largest population of African elephants in the world, have pushed to allow a "sustainable" trade in ivory to help the economies of those impoverished countries.
So it was a big surprise at the CITES wildlife conference currently taking place in Johannesburg that Botswana announced a complete change of heart on the ivory trade and the status of its 130,000 elephants. "There is a clear and growing global consensus that the ivory trade needs to be stopped if elephants are to be conserved effectively," Tshekedi Khama, Botswana's Minister of Environment, Wildlife and Tourism told the assembly, reports Adam Cruise at National Geographic. "We now support a total and permanent ban on the ivory trade, everywhere," he writes in an article for Medium.
Khama argues that elephants are an integral part of his nation's tourism industry which employs 10 percent of Botswana and brings in a significant amount of foreign currency. The alarming rise in poaching in the last decade—which has slashed elephant numbers by 30 to 50 percent in southern and eastern Africa—is not sustainable. Attempts to create a sustainable market for ivory, he says, have simply whetted the world's appetite for ivory, increasing poaching. "Put simply, a threat to elephants anywhere is a threat to elephants everywhere," he writes.
In particular, he points to programs in 1999 that allowed sales of ivory stockpiles to Japan and 2008 that allowed sales to China and Japan from southern Africa. A recent study from The National Bureau of Economic Research indicates that those sales simply whetted the appetite for ivory and jump started demand, leading to large increases in poaching.
Still, Namibia and Zimbabwe put forth a proposal at the CITES conference to allow some ivory sales. According to Rachel Bale at National Geographic, the nations argue that if local villagers see the elephants as an economically valuable commodity, they are more likely to protect them and create a sustainable herd.
But experts don't think it works that way. "African elephants are in steep decline across much of the continent due to poaching for their ivory, and opening up any legal trade in ivory would complicate efforts to conserve them," Ginette Hemley, the head of the CITES delegation for WWF tells Ed Stoddard at Reuters. "It could offer criminal syndicates new avenues to launder poached ivory." 
That proposal was voted down as was a proposal by Swaziland to allow the sale of rhino horn. But, surprisingly, a proposal to add protections to elephants was also voted down. A proposal to add all elephants to CITES Appendix I, which would prohibit all commercial trade in elephant products and offer permanent protection was not passed. Neither the European Union nor the United States voted for the change, reports Bale. One reason is because Namibia and Zimbabwe have threatened to resume ivory sales illegally if stronger protections are passed.
 "[The] United States voted no on this proposal because it opened up the potential that member nations would take a reservation and use a victory on Appendix I uplisting as a back door to resume trade," the U.S. Fish and Wildlife Service says in a statement. "We are unalterably opposed to resumption of commercial trade, under any terms. Therefore because of the risk it represented, we felt compelled to oppose a proposal that we would otherwise support."
There was other bad news. Bale reports that while China made an announcement last year that it intended to close its ivory markets and even backed a resolution to close all remaining global markets just a few days ago, the nation reversed course and advocated a limited legal market for ivory in the future.