Botanic Gardens May Be Endangered Species' Best Bet
Survey shows the institutions preserve one third of Earth's plant life and 40 percent of endangered plant species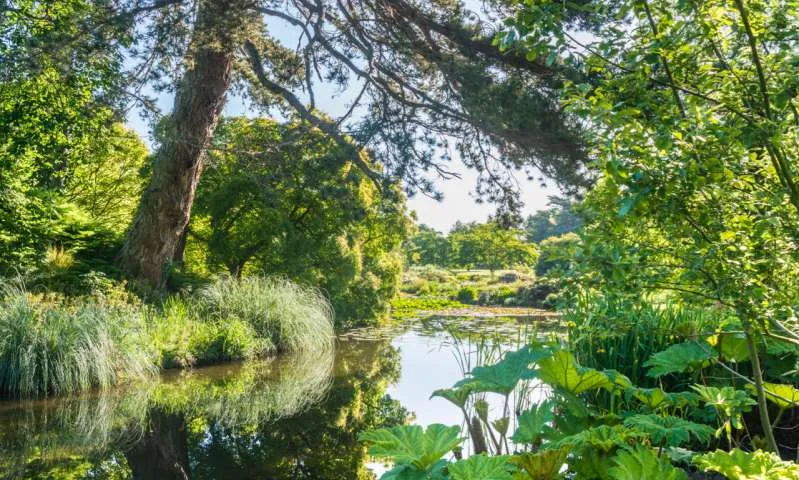 Botanic gardens are a perfect place for an afternoon stroll or to the site for a wedding photoshoot, but a new study shows the plant palaces are more than just pretty spaces. As Helen Briggs at the BBC reports, a survey of the world's botanic gardens show that the institutions hold about one third of the plant species identified by humans so far and breed about 40 percent of endangered species.
The study, published in the journal Nature Plants, analyzed data from Botanic Gardens Conservation International (BGCI), which has inventories of 1,116 gardens, which the researchers estimate accounts for about one third of the botanic gardens on the planet. The researchers found that the gardens grow 105,634 species of plants, or roughly 30 percent of the 350,699 plant species known to science.
"This is the first time that we have carried out a global assessment to look at the wide range of plants grown, managed and conserved in botanic gardens," BCGI secretary general Dr Paul Smith tells Briggs. "So, for the first time we know what we have and, perhaps more importantly, what is missing from botanic gardens."
As Reuters reports, while the collection is impressive the study shows that the holdings are uneven. For instance, though tropical plants make up the majority the world's plant species, they only represent 25 percent of the holdings at botanic gardens. One reason is that the majority of the gardens are located in Europe and North America, temperate regions where tropical species need to be grown in specialized greenhouses.
Briggs also reports that endangered species make up about 10 percent of botanic garden holdings, a number that the authors believe should be increased. "Currently, an estimated one-fifth of plant diversity is under threat, yet there is no technical reason why any plant species should become extinct," Dr Samuel Brockington of the University of Cambridge, a researcher on the study tells Briggs. "If we do not conserve our plant diversity, humanity will struggle to solve the global challenges of food and fuel security, environmental degradation, and climate change."
The researchers point in the press release that some of the world's most interesting plant species are not well-represented at all in botanic gardens. Only about five percent nonvascular plants like liverworts and mosses are represented in the gardens. Unusual plants like the aquatic Hydrostachys polymorpha which only grows in waterfalls and fast flowing streams in Africa and Pilostyles thurberi which lives in the stems of desert shrubs are also largely absent.
This is not the first survey of plant life BGCI has conducted. In April, the organization released the best estimate of tree species on earth, finding 60,065 types of trees, an assessment that will also help conservationists manage and protect endangered species.