'Bone-Eating Zombie Worm' And Eight Other New Species Live on the First Whale Skeleton Found in Antarctica
The Minke whale skeleton was probably on the seafloor for at least several decades and is only the sixth natural whale carcass ever found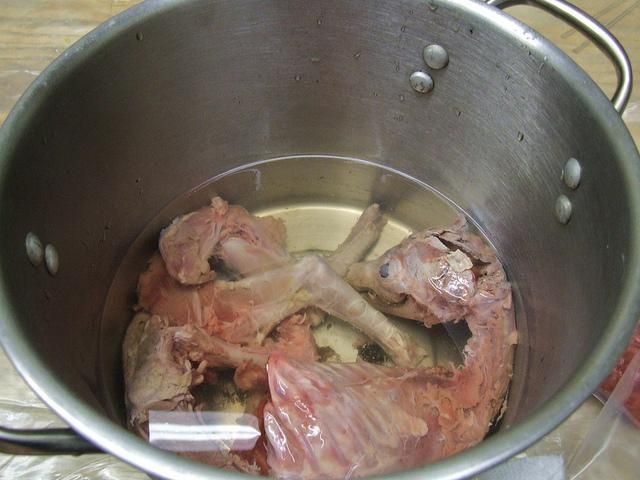 For the first time, marine biologists have stumbled upon a whale skeleton in Antartica's waters, nearly a mile below the surface.  The skeleton was probably on the seafloor for at least several decades, and the carcass, which could feed an evolving community of organisms for as many as 75 years, contained a least nine species of deep-sea animals new to science, the researchers report.
The bones once belonged to a southern Minke whale, and they are only the sixth natural whale skeleton ever found. Usually, scientists study how whales decompose—a process called whale fall—by sinking bodies themselves. Here, Radiolab artfully depicts what we do know about whale falls and the communities they support:
The only way to find a natural whale carcass is to navigate directly above it with an underwater vehicle. Considering how big of a place the ocean is, the odds for researchers striking such a jackpot are not very high.
In this case, the University of Southampton Ocean and Earth Science team just happend to be in the right place at the right time. They were exploring an undersea crater near the South Sandwich Islands when they caught site of a row of pale colored blocks. Those blocks turned out to be the remains of a whale's backbone.
The researchers hope the finding will help fill in gaps of knowledge surrounding whale decomposition, such as how specialized communities of whale-eating organisms get from whale fall to whale fall. The team found several new species on this carcass, including a "bone-eating zombie worm" and a new species of crustacean that resembles an underwater rolly-polly crawling all over the remains.
More from Smithsonian.com:
The Tail of the Whale 
Whales on the Table