Body Cameras Help Police
An in-depth investigation of five cities using police body cameras highlights what the technology addresses and what it doesn't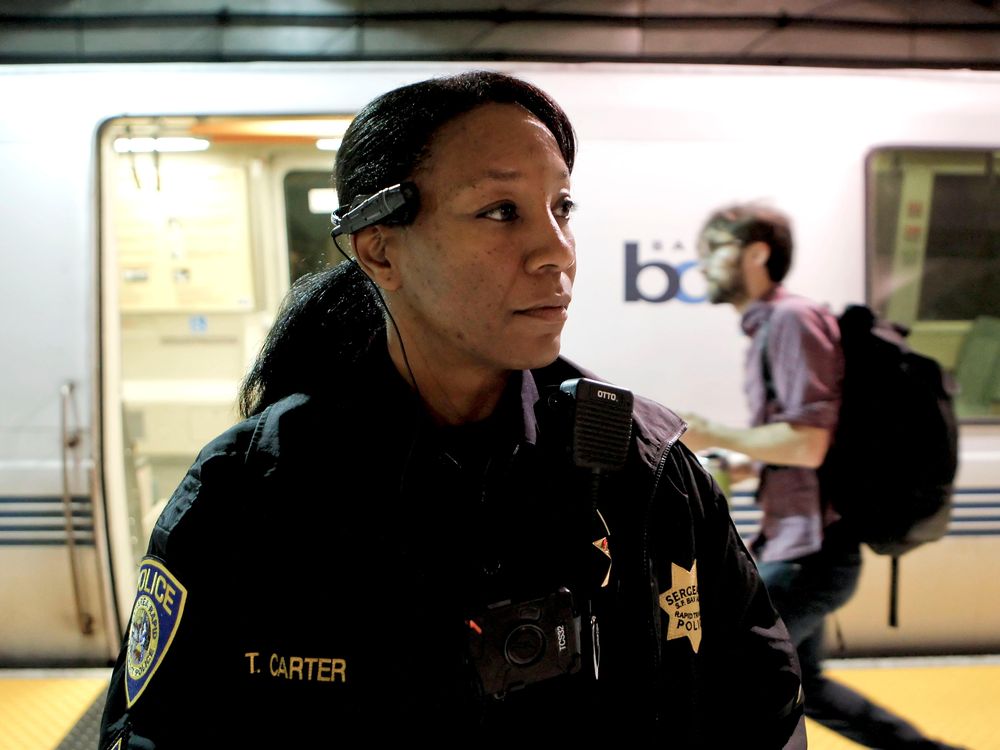 In the wake of Michael Brown's death, the call for mandatory police body cameras has intensified. Protests followed the grand jury's decision not to indict Darren Wilson, the officer who shot him, and Brown's family called for police country-wide adoption of police body cameras.
In response, President Obama proposed a three-year $263 million package to improve policing, which includes $75 million to put cameras on officers. But when the death of Eric Gardner, who was killed after police put him in a chokehold, also led to a non-indictment despite the viral footage of the event, some observers started to wonder if body cameras aren't enough to protect people from the excesses of police work.
For example, Boston Police Commissioner William Evans told the Boston Globe that he has reservations about the use of police body cameras. He thinks the cameras could stop police from gathering on-the-street tips, as community members might be reluctant to point out a drug deal or offer information if they are on camera. "Technology is great, but unless you get into the underlying culture that creates the distrust, then cameras are only a window fix," he says.
Looking at the data from departments that already use the cameras could help answer questions about their effectiveness. A three-month investigation from Fusion reveals that police body cameras do help officers, but they might not help citizens as much as people hope. The investigation looked at records from five cities: Albuquerque, NM; New Orleans, LA; Salt Lake City, UT; Oakland, CA and Ft. Worth, TX.
Footage usually helps police officers address complaints about their behavior. For example, in Albuquerque nearly 74 percent of the cases investigated between 2011 and 2014 resulted in officer exoneration. But there is very little evidence that the cameras help reduce the number of incidents where officers use force.
Fusion reports:
One key problem: officers control the record button. They decide when to turn on and off the cameras and have little to fear when violating department policies about recording, Fusion's analysis found. In many use of force incidents, camera footage doesn't exist, is only partially available, or can't be found. And when body cameras are turned on, the footage usually favors the officer's account, according to police, law enforcement experts and public defenders we spoke with.
"A lot of people are pinning their hopes on the cameras but the reality is we have to change the culture of policing," Miami-Dade Public Defender Carlos Martinez told Fusion. "That's changing people's hearts, and that's very difficult to do."
Fifteen years ago, we had a similar debate about the use of dashboard-mounted cameras in police cars, reports Robinson Meyer for the Atlantic. His comparison includes the predictions that police will use body-cam footage to find suspects, that we will pass around videos for entertainment (though most of the footage will be boring) and that getting officers to use the cameras will be hard. 
While police body cameras offer the appearance of an easy fix, they don't solve the issues underlying these recent deaths—police culture, racism and fear. "Effective policing comes down to trust between law enforcement and the people that they serve," Kansas City Mayor Sly James told The Kansas City Star. "Cameras are simply used as a tool to gather information and evidence. How we use that information and evidence is the true test."