Billy Graham, the Evangelical Pastor Who Preached to Millions, Has Died at 99
He distinguished himself from other charismatic preachers with his ambition, technological savvy and message of inclusivity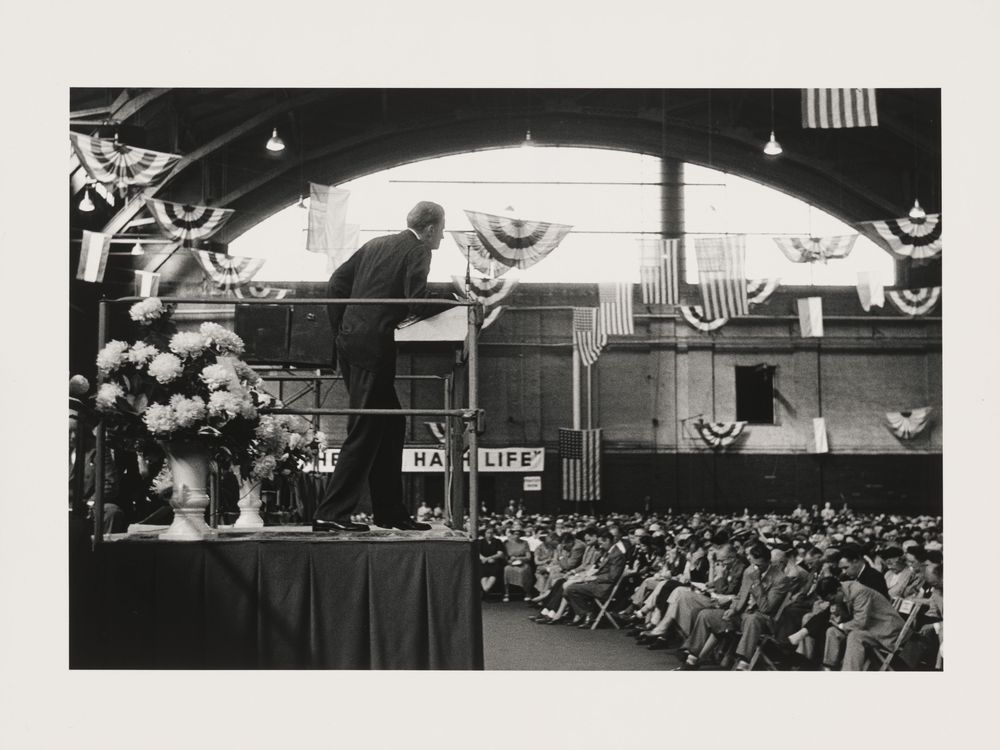 Billy Graham, the charismatic Christian evangelist who preached to millions of people and was known affectionately as "America's pastor," has died at the age of 99.
Jeremy Blume, a spokesman for the Billy Graham Evangelistic Association, confirmed Graham's death to Laurie Goodstein of the New York Times on Wednesday. Graham had battled a number of illnesses in his later life, including prostate cancer, Parkinson's disease and hydrocephalus, an accumulation of fluid in the brain.
The man who reportedly preached to some 215 million people in more than 185 countries and territories was born outside of Charlotte, North Carolina, in 1918. His parents were Reformed Presbyterians, but Graham was initially an "unenthusiastic Christian," as Goodstein puts it, preferring history books and baseball to the Bible. That changed in 1934, when Graham encountered the itinerant preacher Reverend Mordecai Ham and decided to make a personal commitment to God.
Graham gravitated toward the Southern Baptist denomination. He wanted to become "a Bible-waving preacher like the ones who came through Charlotte in pursuit of lost souls," Tom Gjelten writes for NPR. According to Graham biographer William Martin, the budding preacher took to locking himself in a tool shed or canoe out to isolated spots on a river, practicing his sermons to oil cans and alligators.
While attending the evangelical Wheaton College in Illinois in the early 1940s, Graham met his wife, Ruth McCue Bell. He subsequently led a Baptist congregation in Chicago, and in the mid 1940s became the chief preacher for the Youth for Christ rallies. But his career truly began to burgeon in 1949, after he held what he referred to as a "crusade" in a 6,000-seat tent in Los Angeles.
More than 350,000 thousand people are said to have come to see the handsome young preacher deliver his sermons over an eight week period. His success was no doubt spurred by the newspaper publisher William Randolph Hearst, who, impressed by Graham's anti-communist rhetoric, told his employees to "puff Graham," according to Gjelten.
Graham wasn't the first popular evangelist in America, but he distinguished himself with a unique ambition and a prescient embrace of technology. The Billy Graham Evangelistic Association, which he founded in 1950, produced radio and television programs, allowing Graham to reach millions of followers around the globe. His religious rallies, which featured musicians and choirs, could fill stadiums; more than 2 million people came to see Graham at New York City's Madison Square Garden in 1957.
Though Graham initially permitted segregated seating at his "crusades," he soon demanded that all of his followers be treated equally. He was not an active civil rights campaigner, but he invited Martin Luther King Jr. to offer a prayer at a his Madison Square Garden crusade and spoke out against the 1963 bombing of the predominantly black church in Birmingham, Alabama.
"We should have been leading the way to racial justice but we failed," he said, according to Daniel Burke of CNN. "Let's confess it, let's admit it, and let's do something about it."
Graham's support of the Civil Rights Movement drew the ire of the Klu Klux Klan and Southern segregationists. He also angered fundamentalist leaders because he embraced Christians of other denominations, inviting Catholic and liberal Protestant ministers to share his stage.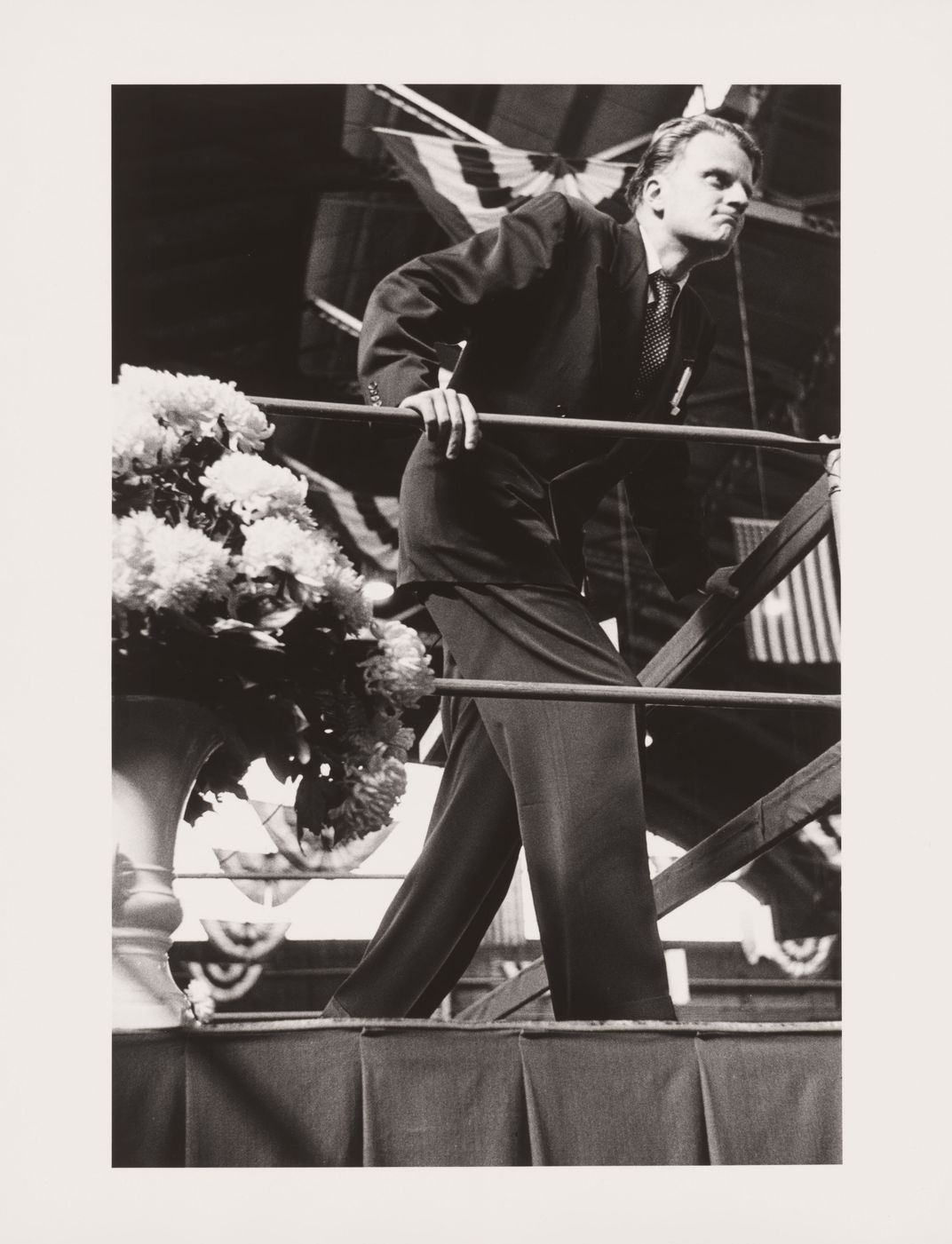 Graham's fame brought him into close association with several presidents, including Lyndon Johnson, George W. Bush and Bill Clinton. He endorsed the 1968 presidential campaign of Richard Nixon, with whom he became friends. Their relationship was strained, however, in the wake of the Watergate scandal.
"[Graham] recognized then that he had probably been used, that he had misunderstood something of the president's character," biographer William Martin told NPR's Gjelten. "That was a terrible blow to him and caused him to withdraw from the political arena."
Graham guarded his image as a man of the church carefully. Throughout his life, he was also known for adhering to the so-called "Billy Graham rule" for refusing to "travel, meet, or eat alone" with women other than his wife. First thought up in 1948, he continued the practice throughout his life (with the exception of a lunch with Hillary Clinton), even, according to his grandson Will, employing "two nurses, for accountability purposes" for care in his final years. 
When it came to gender roles, Graham's daughter, Anne Graham Lotz told NPR in 2011 that her father's views evolved over time. While she says her father was initially critical of her own decision to practice ministry, once he attended one of her classes, he gave her his full support. He reportedly used to say that Anne was the best preacher in the family.
In the later years of Graham's career, he made efforts to steer clear of incendiary topics—like homosexuality and abortion—that fueled other evangelical preachers. But he did court controversy in 1993 when he suggested that the AIDS epidemic was a "judgemental of God"—a statement for which he later apologized. 
His association with Nixon also drew Graham into a scandal in 2002, when the National Archives released tapes from Nixon's White House. One tape from 1972 captured the preacher telling the president that American Jews had a "stranglehold" on the media, and that Nixon "might be able to do something" about it if he was elected to a second term. In the wake of the tape's release, Graham apologized to Jewish leaders and said that he had long "sought to build bridges between Jews and Christians."
During a candid interview with Laurie Goodstein of the New York Times in 2005, Graham reflected on his regrets, including that tape. When asked about politics, the then 86 year old affirmed he no longer wanted to be vocal in that sphere. "I feel I have only a short time to go, and I have to leave that to the younger people," he said. "If I get on these other subjects, it divides the audience on an issue that is not the issue I'm promoting. I'm just promoting the gospel."