Three Ways Bill "Bojangles" Robinson Changed Dance Forever
Robinson worked throughout his career to make life better for black performers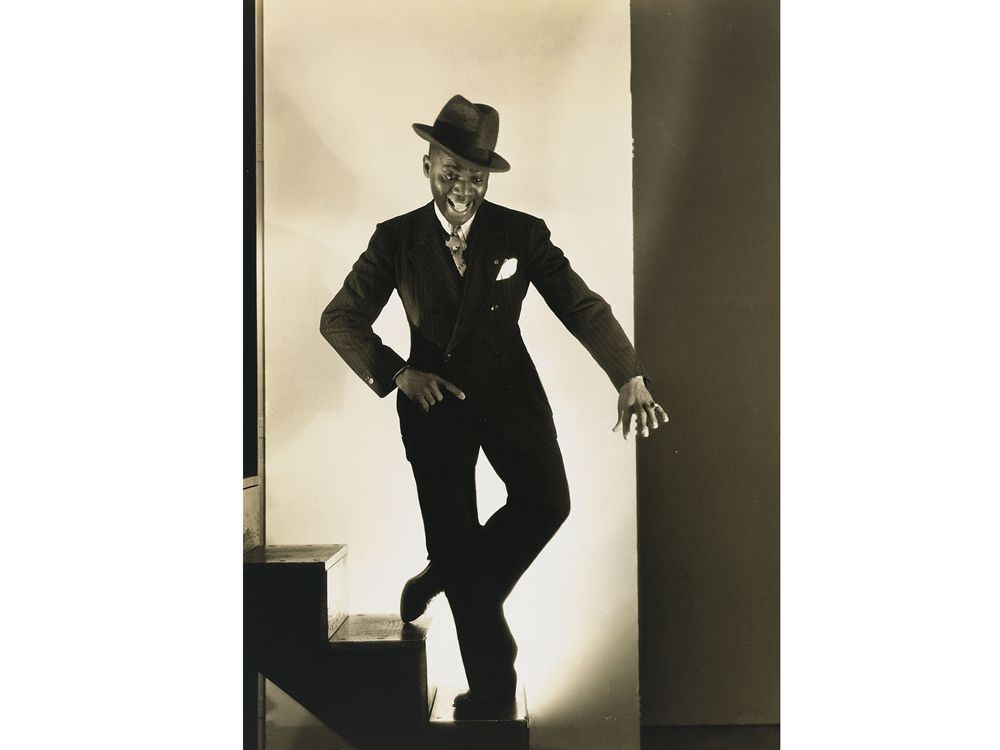 Bill "Bojangles" Robinson, born on this day in 1878, was one of the early twentieth century's most talented performers.
His career unfolded in the context of laws about how black performers could represent themselves on stage and who they could perform with. But Robinson's talents and the salary he came to command allowed him to flout some of those conventions, at times helping to change them. Here are three things Robinson did that helped change the restrictions on black performers:
1. Performed Solo
According to author Constance Valis Hill, early in his career, Robinson, like other black performers, had to abide by the so-called "two-colored" rule of vaudeville.  This rule stipulated that black performers couldn't appear alone onstage. So Robinson teamed up with a number of other black vaudevillians, including George W. Cooper in 1902, Hill writes.
Robinson and Cooper became famous for their acts, performing together until 1916. "Playing the role of fool to Cooper's straight man, Robinson's stage getup consisted of a clown outfit with a tutu worn over long pants and a derby placed on his head," Hill writes. "Their new act took advantage of Robinson's comic skills at impersonating an automobile having a fit, a mosquito or a trombone—using his lips."
They were extremely popular, she writes, and well paid. Their prominence allowed them to perform in traditionally white-only vaudeville venues as well as black vaudeville venues. By the time they split up, Robinson began performing on his own, despite the rule. When America entered World War I, he volunteered to perform for troops (on his own) and secured a solo act at the Palace Theatre in Chicago.
2. Appeared Without Blackface
Early twentieth-century vaudeville performers still frequently wore blackface, just like the white "minstrel show" performers who started vaudeville in the 1800s. Black performers also adopted this convention by 1840.
But Robinson and Cooper didn't wear blackface, according to the Library of Congress. And Robinson continued to not wear blackface in his later solo acts, even though it was part of mainstream entertainment well into the mid-20th century and remains a controversial (but present) legacy today.
3. Danced With White Actors
Like American society generally, the world of performance was highly segregated. But Robinson, whose fame grew as a soloist, frequently performed with white actors. His first film role came in 1930 with Dixiana, a film that had a predominantly white cast, and he teamed up in later movies with the likes of Shirley Temple.
Robinson's partnership with the six-year-old Temple brought him mainstream fame, but in the movies they made together, he assumed the role of a "loyal, docile servant" who took huge amounts of abuse and didn't resist, writes Hill.
"Robinson was chipper and effervescent when he playfully jibed with the house servant played by Hattie McDaniel," she writes; "he was even more so when he enticed the Southern patriarch's six-year-old granddaughter (Temple) to go upstairs to bed, by teaching her his famous stair dance."
Robinson's film roles may have been controversial, but in his own life he worked to combat racism, Hill writes in a separate piece. He helped to found the Negro Actors Guild of America and raised huge sums of money for charities and benefits, she writes. In his memory, Congress passed a resolution in 1989 making today—his birthday—National Tap Dance Day.
Robinson deserves the last word. Here he is with his celebrated stair dance: