Biden Designates Two New National Monuments
In total, the protected areas across Nevada and Texas encompass 514,000 acres of public lands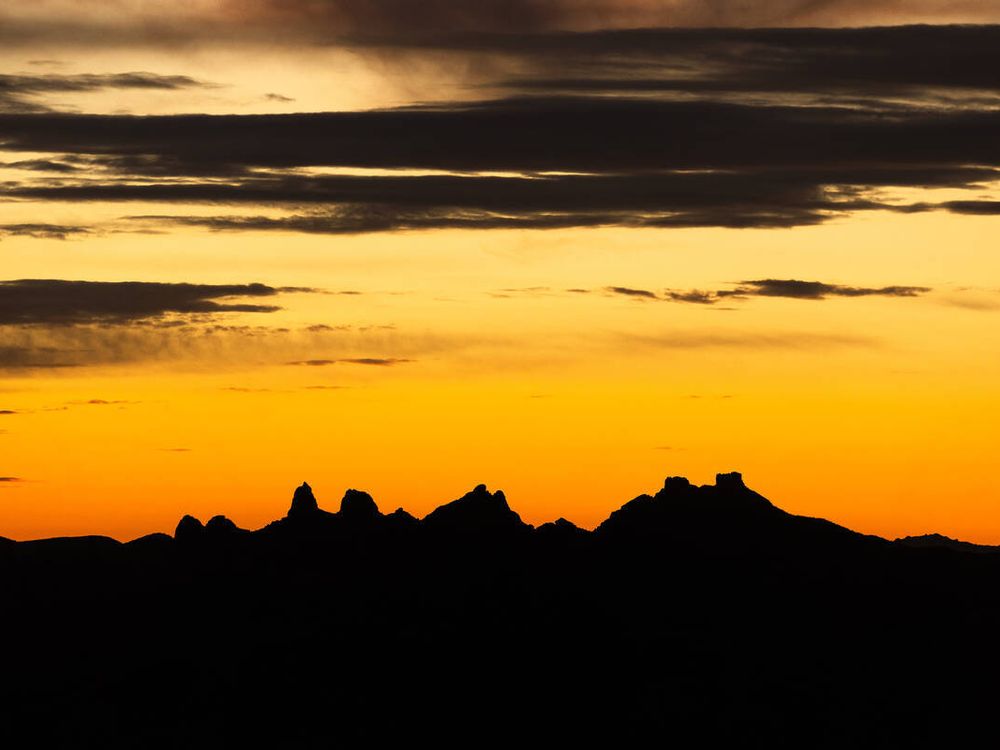 Last week, President Joe Biden established two new national monuments: Avi Kwa Ame National Monument in Nevada and Castner Range National Monument in Texas, which encompass a combined 514,000 acres of protected public lands. 
He announced the designations at a White House conservation summit last week, reports Matthew Daly for the Associated Press. Also at the event, he directed the Commerce Department to create a new marine sanctuary that will protect 770,000 square miles of water surrounding the Pacific Remote Islands near Hawaii.
The new Avi Kwa Ame National Monument spans 506,814 acres in the southern tip of Nevada roughly 80 miles south of Las Vegas. It's home to Spirit Mountain (also known by the Mojave name Avi Kwa Ame), a 5,963-foot peak that has spiritual or cultural significance to many Indigenous groups. Several tribes consider Avi Kwa Ame to be sacred ground, as it is foundational to their creation stories.
"It's a place of reverence, it's a place of spirituality. It's a place of healing," Biden said at the summit, as reported by the Las Vegas Review-Journal's Jessica Hill. "And now it will be recognized for the significance it holds and be preserved forever."
Advocates had been asking the government to protect the site for years. It's just the second national monument designated specifically to protect Indigenous history, along with Bears Ears National Monument in southeast Utah, reports Coral Davenport for the New York Times; it's also Biden's largest monument designation. 
In October, Biden designated his first national monument at Camp Hale in Colorado. He also restored protections to national monuments that former President Donald Trump had downsized.
The new Nevada monument encompasses some of the country's largest and oldest Joshua trees, which scientists expect to suffer amid human-caused climate change because they require specific conditions to thrive. Nevada's largest Joshua tree—the third-largest in the world—is located within the national monument's bounds, as well as trees that are up to 800 years old. As Tessa Solomon writes for ARTnews, the region is also home to petroglyphs and pictographs that are several thousand years old.
In Texas, the new protected area includes 6,672 acres of mountains near El Paso, on the far western edge of the state. From 1926 to 1966, the peaks of the Castner Range served as a training and testing ground for the U.S. Army at Fort Bliss. As such, crews will need to safely clear the area of any unexploded ordnances before opening it up to the public. The site also includes archaeological sites and Indigenous cave etchings, and it's home to unique wildlife.
"Once the area is sufficiently remediated to be safe for public access, Castner Range will offer unique opportunities for the El Paso community to experience, explore and learn from nature," says the White House in a statement, adding that the new designation will help "[expand] access to nature for underserved communities that have historically had less access to our public lands."