Beyoncé Just Became the Most Awarded Artist in Grammy History
With 32 wins, the superstar has surpassed the record held by conductor Georg Solti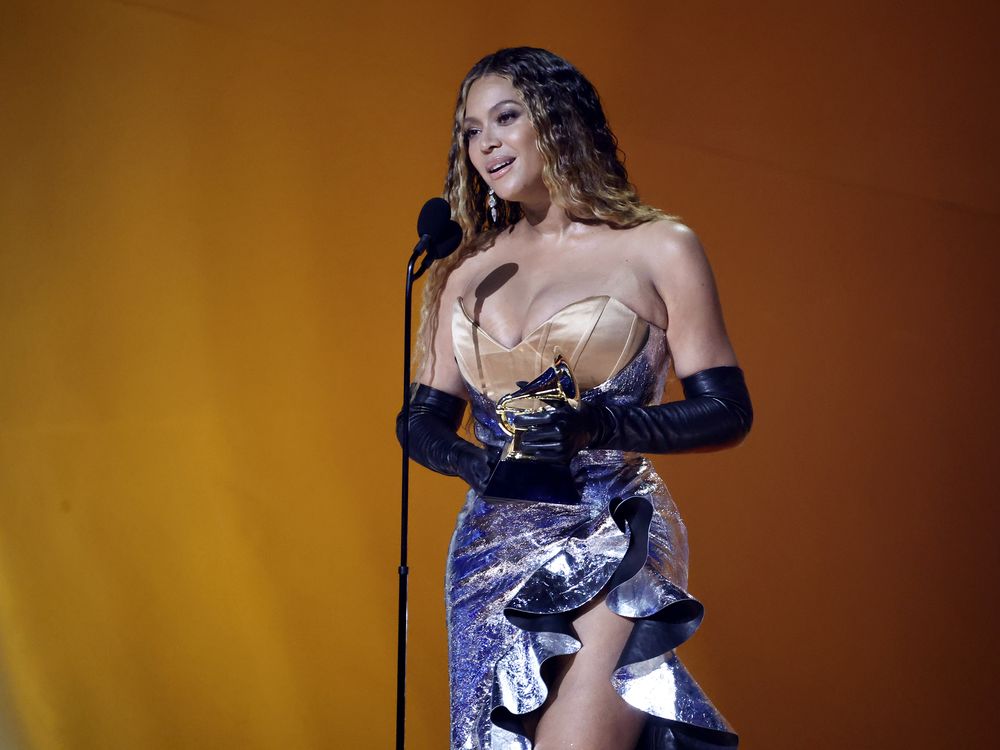 "We can finally end the GOAT debate," host Trevor Noah declared at the 65th annual Grammy Awards last night. "... It's not LeBron. It's not Jordan. It's not Tom Brady. It's not Messi. It's Beyoncé."
Minutes before, Beyoncé had been handed her 32nd Grammy, making her the most decorated artist in the prestigious award's history. She officially surpassed the record previously held by Georg Solti, a Hungarian-born British conductor who died in 1997. 
The superstar took home four golden gramophones last night, all for her work on her seventh studio album, Renaissance. During the pre-show, the album's number-one single "Break My Soul" took home the award for Best Dance/Electronic Recording, and "Plastic Off the Sofa" won as Best Traditional R&B Vocal Performance. "Cuff It" took home the prize for Best R&B Song, a televised award.
The award that took Beyoncé over the edge was Best Dance/Electronic Music Album, which went to Renaissance, a dance music critical triumph inspired by queer Black club music of the '80s and '90s.
"I'm trying not to be too emotional. I'm trying to just receive this night," Beyoncé said in her acceptance speech. She thanked her family, including her late uncle Johnny, who introduced her to house music and queer culture. "He's here in spirit," Beyoncé said.
"I'd like to thank the queer community for your love," she added, "and for inventing the genre." 
Beyoncé's record comes after 88 career nominations (she shares the record for most Grammy nominations with her husband, Jay-Z). Since her first nomination in 2000, her notable wins have included Song of the Year for 2008's "Single Ladies (Put A Ring On It)" and Best Music Film for 2019's Homecoming.
Though Beyoncé has officially become the most awarded person in Grammys history, she also has a reputation of being snubbed in major categories. Last night, "she was once again shut out" of those categories, writes the New York Times' Ben Sisario. Album of the Year, for example, went to Harry Styles, who received the award for his latest pop album, Harry's House.
Beyoncé has never taken home the coveted Album of the Year award. The star's self-titled album Beyoncé (2013) lost to Beck's Morning Phase, while Lemonade (2016) lost to Adele's 25.
Over the years, the Grammys have repeatedly been accused of racial discrimination, particularly towards Black artists. In 65 years, only 11 Album of the Year awards have gone to Black artists, and just 3 of those artists have been Black women: Natalie Cole won in 1992, Whitney Houston won in 1994, and Lauryn Hill took home the award in 1999.