Berlin Just Bought This Abandoned Theme Park
Spreepark, a theme park outside of Berlin has been abandoned for 13 years, but it may get a new lease on life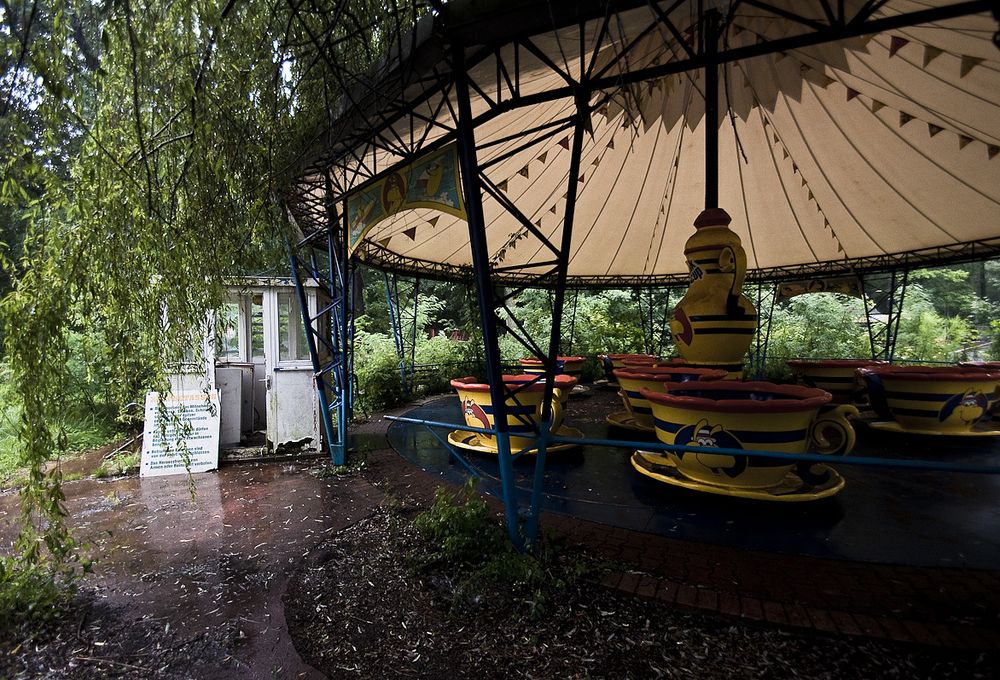 Spreepark, a theme park outside of Berlin has been abandoned for 13 years, but it may get a new lease on life now that the city of Berlin has purchased the lease for the land the bankrupt amusement park sits on.  
The theme park is a magnet for urban adventurers willing to risk arrest (or at least a stern talking-to) in exchange for a great picture with the decaying and overgrown ride equipment. Trespassing is not permitted, and there are guards patrolling the property. For more rule-abiding folks, tours of the park are offered for 15 Euros, though, with new owners, that has the potential to change in the near future. 
The amusement park was built in 1969 and was a popular attraction in East Germany. It changed hands soon after Germany was re-unified in 1989, and stayed afloat until the late 1990s, at which point Spreepark's now former owners had a run of very bad luck. 
Facing dwindling ticket sales, Witte declared his theme park insolvent in 2001. The park closed and Witte and his family moved to Peru, taking six rides with them. As weeds began to camouflage the Spreepark coaster tracks, Witte tried to establish a new theme park in Lima. When that venture failed, he took his entrepreneurial skills to another industry: drug trafficking.

Witte was arrested in 2003 for hiding 400 pounds of cocaine in a theme park ride called The Flying Carpet and trying to smuggle it into Germany. 
Spreepark made headlines earlier this year when it went on sale on E-bay. No word yet (at least in English-language media) about firm plans for the next stage of this theme park, but the previous lease does have a clause stating the the land could only be used as an amusement park until 2061.