This Bench in Boston Will Charge Your Phone While It Collects Environmental Data
These solar-powered benches aren't just made for sitting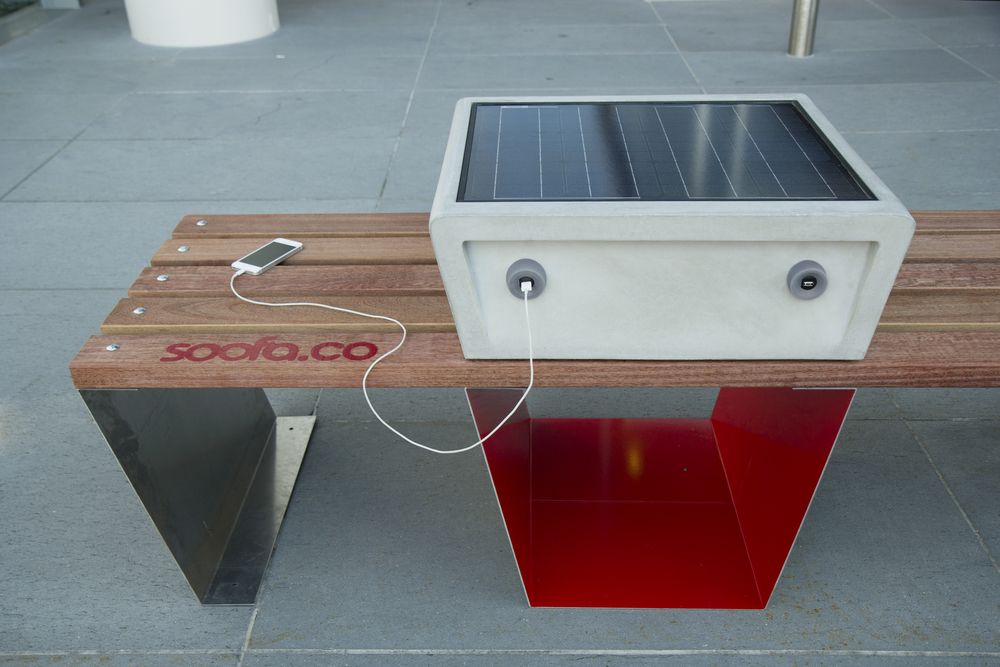 A few weeks ago at the White House's first Maker Faire, a solar-powered park bench called Soofa was unveiled. Soofa could be a boon to anyone whose phone batteries has rapidly emptied out, leaving its owner disconnected. Not only can you sit on this bench, it has USB ports—so you can charge your phone while enjoying a sunny day. Soon, the benches will even have inductive charging mats.
The solar-powered benches are more than just an amenity, though. They can collect data about environment around the bench, including weather, noise level, air quality and number of passers-by. They're also meant to be a gathering point for people to talk in real life, not just over text message or What's App. 
The idea for Soofa came from three inventors who had worked on the idea at MIT's Media Lab. Co-founder and designer Jutta Friedrichs explains their inspiration in a press release:
"We want to reactivate the city and create a new shared social experience. Computers took people off the streets…We envision Soofas acting as magnets that invite people to enjoy the outdoors while reading the news, sharing a video, or catching up on email without fear of running out of power." 
The benches cost about $3,000, and its inventors are still formalizing the best way to monetize their product, either through sponsorship or subscription plans. Right now, Soofa's are concentrated in the Boston area, and a visit to the Soofa website will show you the Soofa's locations and names.