"Lost" 17th-Century Portrait by Bartolomé Esteban Murillo Found in a Welsh Castle
The portrait, which depicts a Spanish writer and historian, has now been added to a Murillo exhibition in New York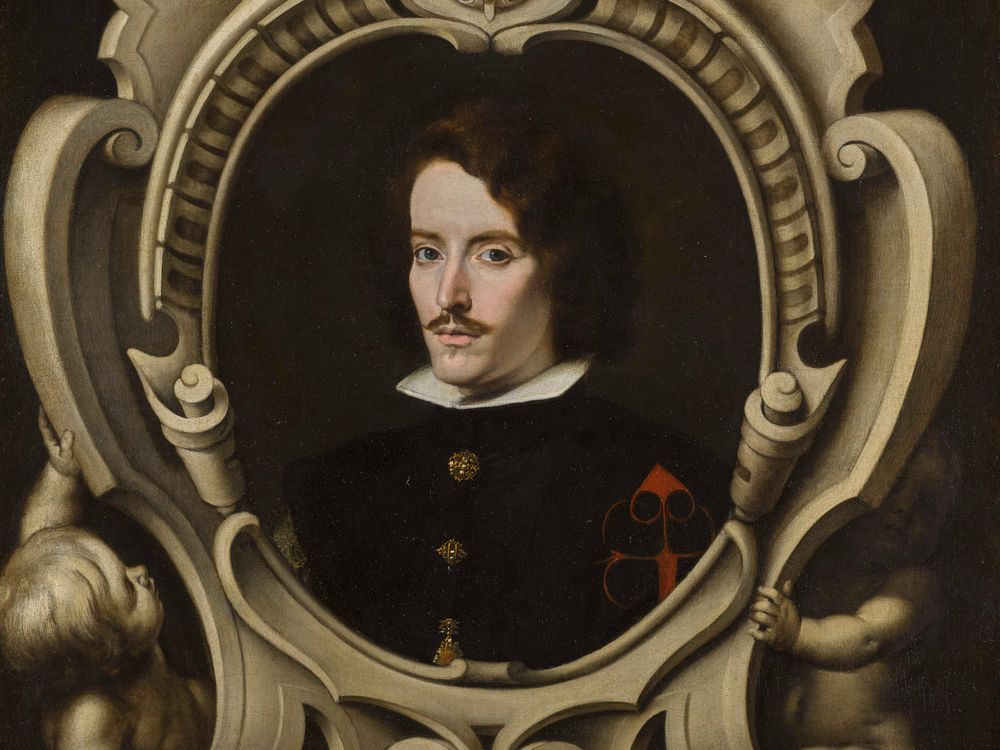 As a 'lost' Leonardo da Vinci painting that sold for a record-breaking $450 million consumed the art world last week, news emerged that another painting once considered lost was found in a Welsh castle.
The portrait, by one of Spain's great painters, Bartolomé Esteban Murillo, has hung in the National Trust's Penrhyn Castle for almost 150 years, and was long-considered to be merely a copy of the original, reports Dalya Alberge of The Guardian.
But on a recent trip to examine the painting, art scholar Benito Navarrete Prieto discovered it is actually an original. "It is an absolute masterpiece," Prieto tells Alberge of The Guardian. "Magnetic."
The painting depicts Spanish writer Don Diego Ortiz de Zúñiga, who wrote a history of Seville. "Dressed in black with the insignia of the Order of Santiago, he is set within a stone cartouche supported by two cherubs," Alberge writes.  Restoration of the painting, which measures 44.5 inches by 37 inches, involved removal of a layer of discolored varnish, reports Alberge.
Born in 1617, Murillo created his first successful work — 11 paintings for a Seville convent — around 1645. His early work was highly realistic, eventually becoming softer and Rococo-esque, before the Rococo style was established, according to the the Getty Museum.
Less than 12 known paintings by Murillo still exist today, reports Amy Coles of Wales Online. Among his famed works are "Christ Healing the Paralytic at the Pool of Bethesda," now in the National Gallery, and "Ecce Homo," a painting of Christ wearing the crown of thorns that was sold by Sotheby's in London for more than $3.5 million this summer, reports Alberge.
After being discovered, the painting was transported to New York to join a major exhibition on Murillo at the Frick Collection. The late addition is now the centerpiece of the exhibition.
"Benito went to Wales and realised how great the painting was and that everyone had been wrong in calling it a copy," Frick Collection curator Xavier F Salomon tells The Guardian. "The mistake – myself included – is just that no one bothered to go there, and everyone kept repeating that it was a copy. It was hidden in plain sight. It's not coming out of a location that's unknown. The house was open to the public."
Baron Penrhyn collected the Murillo painting in the 19th century. It was considered to be one of two copies.
After the Frick Collection exhibition, which runs through February, the piece will be transferred to the National Gallery in London.