Major Barbara Kruger Exhibition Spills Out Into the Streets of Chicago
The Art Institute of Chicago's new show adorns the city's buses, trains, billboards and more with the feminist artist's creations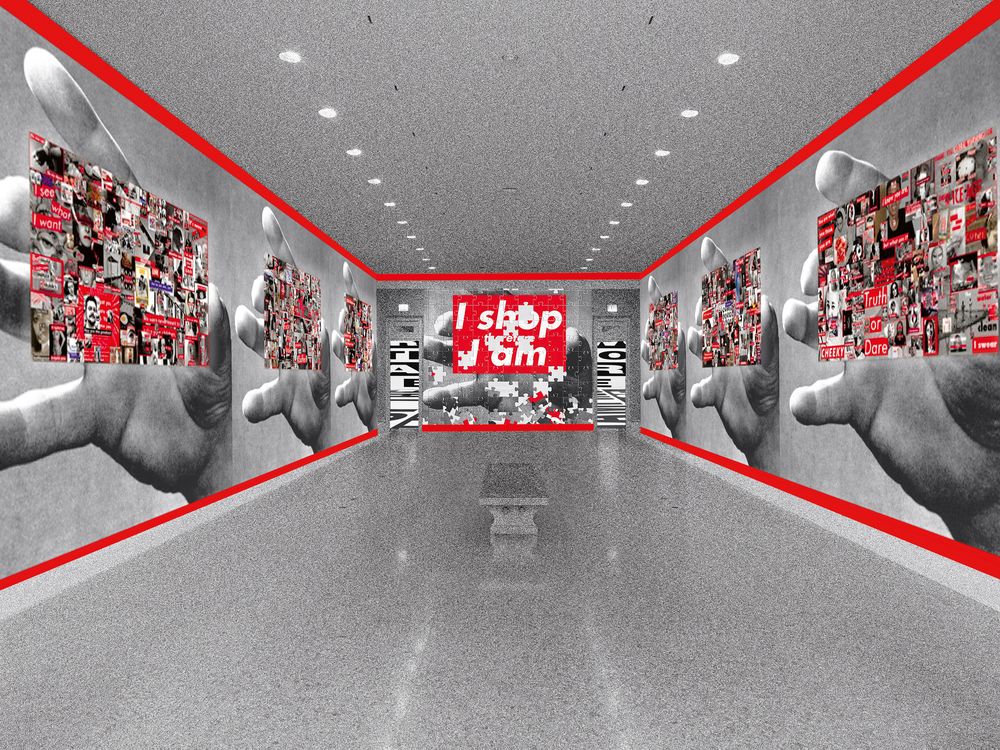 Passengers traveling via Chicago's public transit this fall might mistake an image above the city's elevated train tracks for yet another advertisement. But what they're actually seeing is a work of art masquerading as an advert (or vice versa)—one of many Barbara Kruger creations splashed onto billboards, bus stops and storefronts as part of a major exhibition now on view at the Art Institute of Chicago (AIC).
"Thinking of You. I Mean Me. I Mean You." runs through January 24 before traveling to two co-organizing institutions: the Los Angeles County Museum of Art and the Museum of Modern Art in New York City. The artist's biggest survey to date, the show spills over into the streets of Chicago, underscoring Kruger's signature appropriation of the visual language of tabloids, advertisements and other mass media.
For previous shows, Kruger has designed MetroCards, wrapped a Manhattan city bus in quotes from famous figures and painted the Pledge of Allegiance on a warehouse in L.A.'s Little Tokyo neighborhood. Now, she's transforming Chicago into her personal canvas, decorating everything from storefronts along Michigan Avenue to the stairs and exterior windows of the Art Institute building itself. (Those interested in locating all of Kruger's work within and around the museum grounds can peruse a map here.)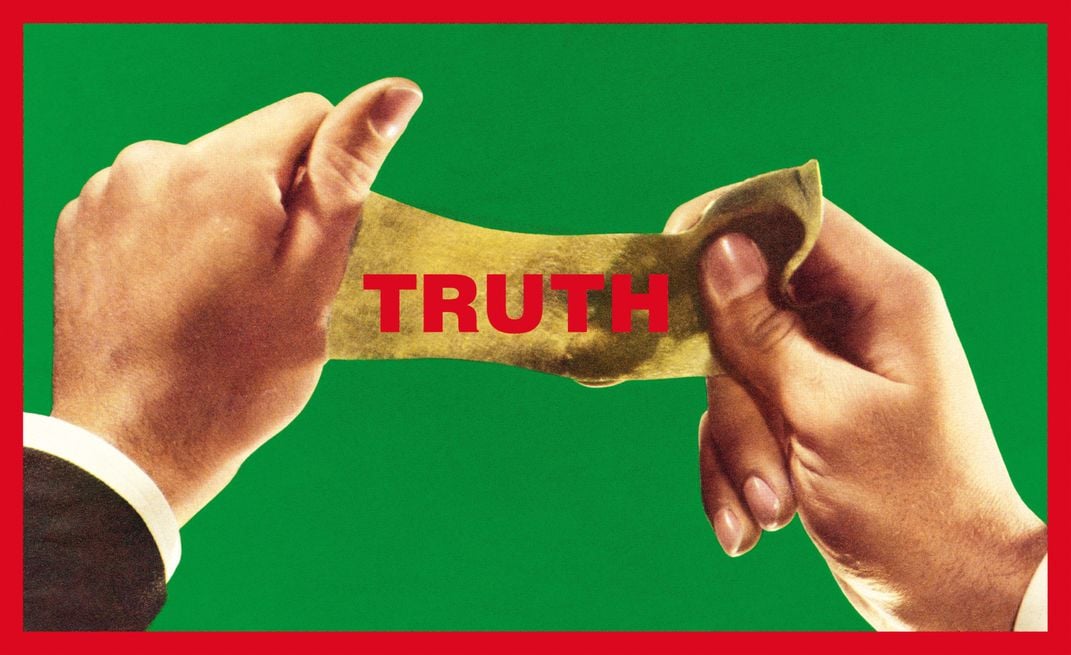 In rare, site-specific works of immense scale, curators painstakingly covered the museum's 18,000-square-foot Regenstein Hall and 8,000-square-foot Griffin Court atrium with vinyl prints of Kruger's work. ("In the 33 years since Regenstein Hall was built, this is the first time we have covered the entire floor," notes project manager Courtney Smith in an AIC blog post.) Workers also installed speakers throughout the museum to project Kruger's immersive sound installations.
Over her four-decade career, Kruger has continually blurred the distinction between commercialism and art. Even those unfamiliar with her work will almost certainly recognize the artist's distinctive white text, emblazoned on red or black backgrounds in the sans serif font Futura, writes Kyle MacMillan for the Chicago Sun-Times.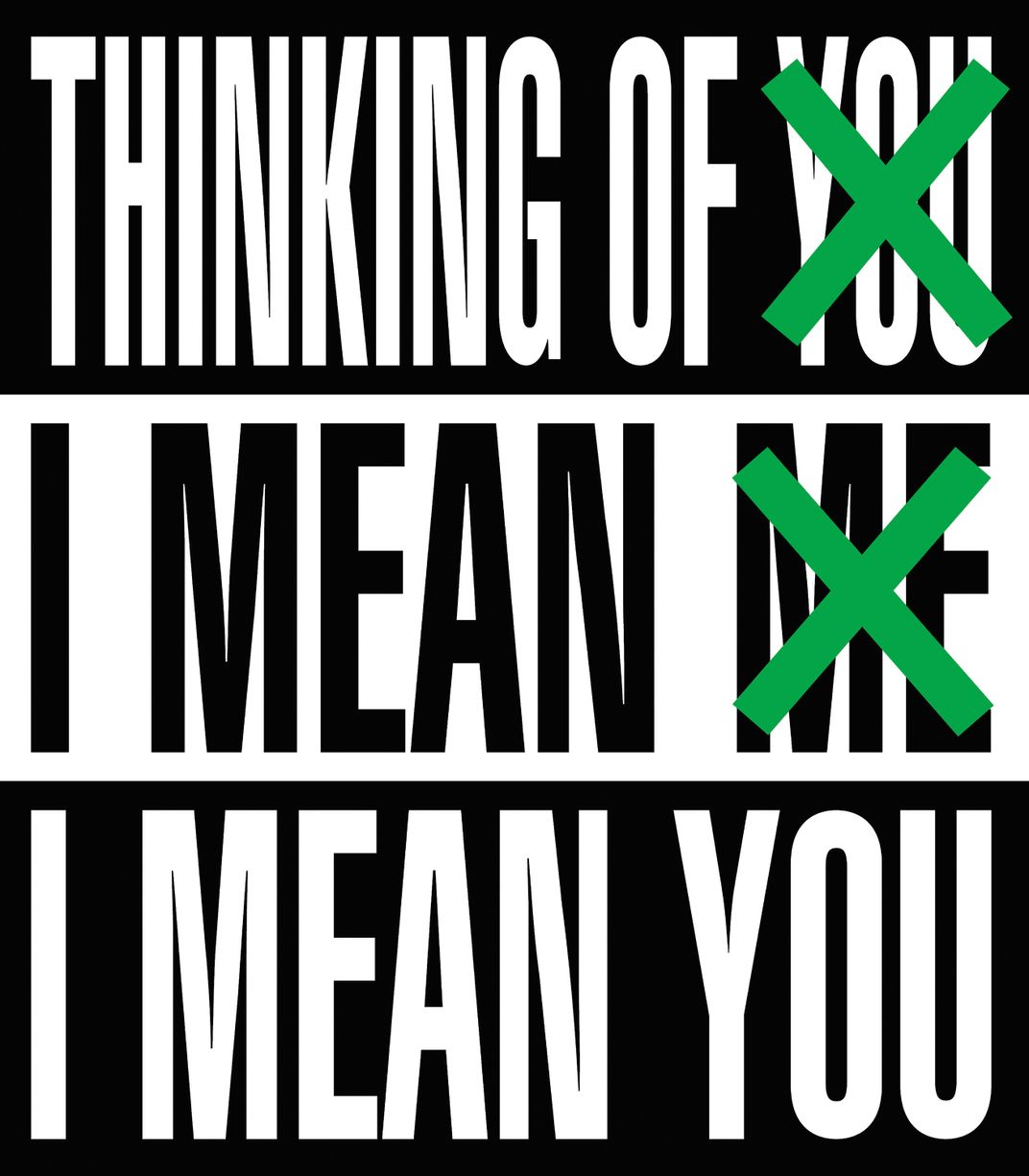 The exhibition includes works from throughout Kruger's career, some of which have been reworked specifically for the show. Several of the artist's trademark images are reinterpreted as video works on enormous L.E.D. screens in the galleries, per the Sun-Times. These reimagined works include Untitled (I shop therefore I am) (1987/2019), which references an older body of work about mass culture and consumerism.
"I would not call [this exhibition] a retrospective," Kruger tells Julie Baumgardner of Artnet News. "[I]t's a conflation of new works and renovations of older works and changing them."
The artist adds that the show's unusual title, which must be formatted with strikethroughs in place, refers to "our own ego constructions, our narratives, our ability to speak and listen, our investment in our voice, or others—all those shifting positions."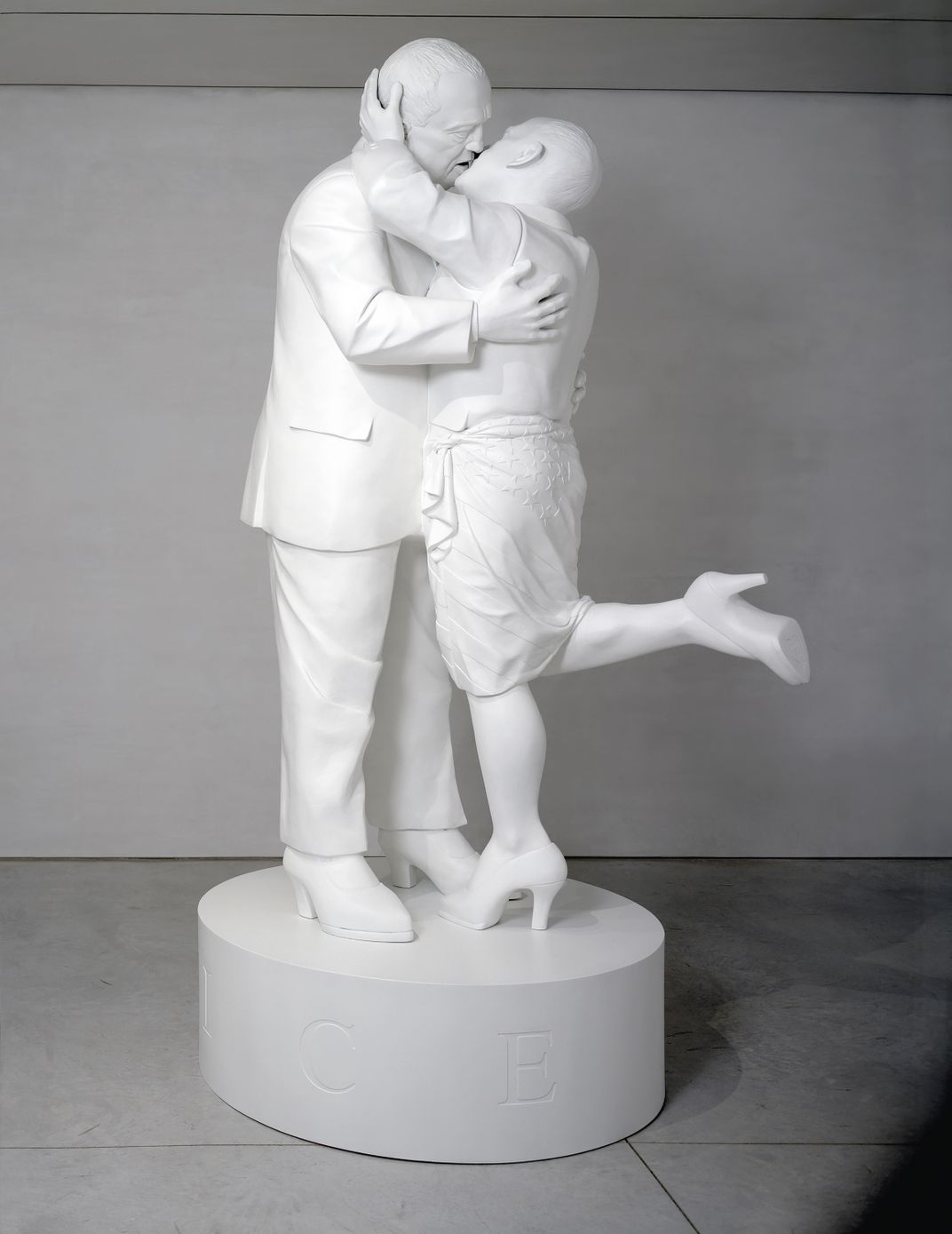 Kruger's taste for simple fonts and bold images contrasts with the complex messages of her works, which "undermine and expose the power dynamics of identity, desire and consumerism," per an AIC statement. Her best-known works employ pithy epigrams and images to arrest viewers' attention in humorous, thought-provoking and sometimes disconcerting ways.
As Philip Kennicott writes for the Washington Post, the exhibition features a 1982 image by Kruger that overlays an image of Michelangelo's Sistine Chapel frescoes with the words "You invest in the divinity of the masterpiece."
Its meaning is purposefully ambiguous, according to Kennicott: "The 'you' could refer to the art world, which traffics in art as a commodity while pretending it is somehow sacred or beyond ordinary terrestrial valuation."
Or, he argues, Kruger could be poking fun at the "art-loving tourist, who consumes energy and other resources only to stand before a painting and mutter meaningless platitudes about its divinity."
Kruger designed one of her most famous images for the 1989 Women's March on Washington: a disembodied woman's face, split down the middle in positive and negative exposures, with the now-iconic phrase "Your body is a battleground" inscribed in white text on a red background. She created the work—"simultaneously art and protest"—in response to a wave of anti-abortion legislation, notes the Broad Museum of Art.
"Though its origin is tied to a specific moment, the power of the work lies in the timelessness of its declaration," the Broad adds.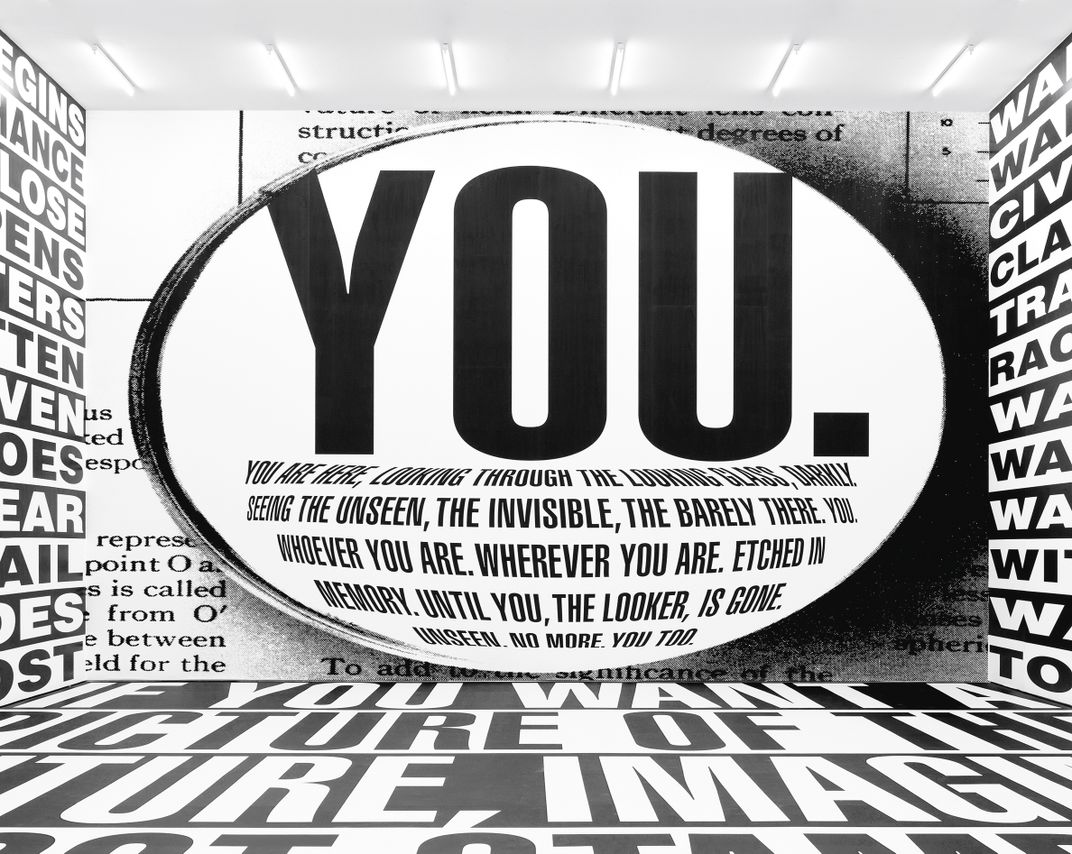 Kruger's choice to display art in public spaces outside the museum also constitutes a political statement, as Megan O'Grady wrote for the New York Times Style magazine in October 2020.
"[Her] work is nearly always direct in address and billboard-speed in receptivity," O'Grady explained. "Resolutely anti-hierarchical, the artist's provocations have appeared on coffee mugs and city buses … thus ensuring that even people who might never have entered a museum or gallery would have access to them: medium, message, place."
"Thinking of You. I Mean Me. I Mean You." is on view at the Art Institute of Chicago through January 24, 2022.