Barack Obama's Letters From Three Decades Ago
As a striving college student and recent graduate, letters by the future president depict a man coming to terms with his identity and future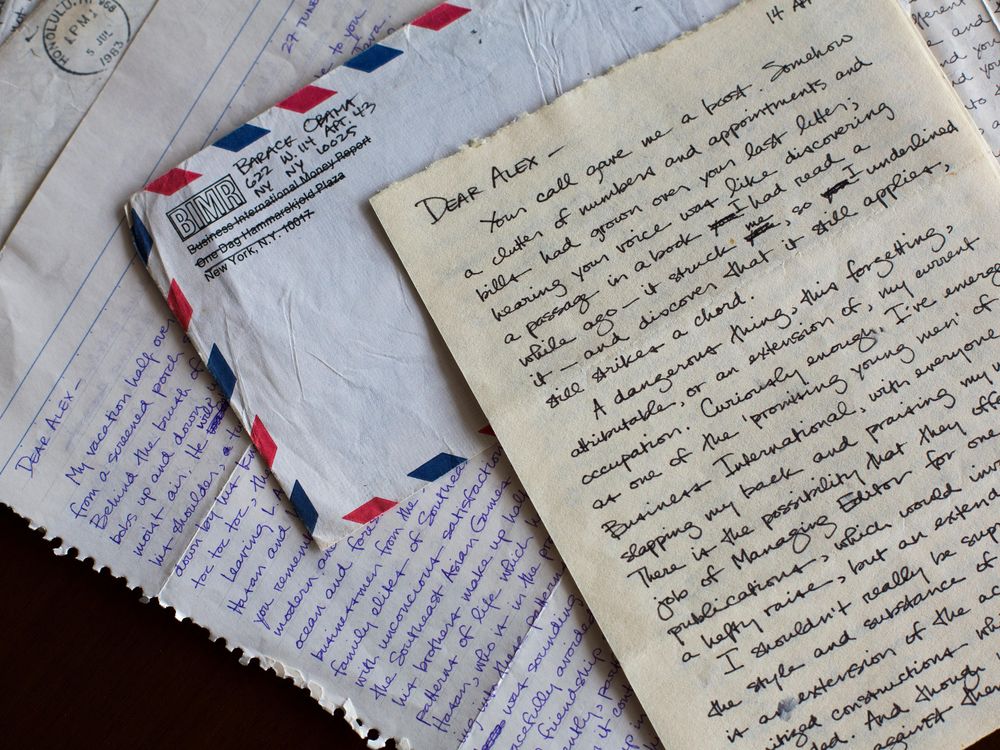 Nine letters written by a future president named Barack Obama while he was still a young—from when he was a striving student to a recent graduate of Columbia University—will be unveiled to the public for the first time.
Written between 1982 and 1984, the letters convey the thoughts of Obama when he was in school and while he worked as a researcher and writer at the film Business International, reports Jesse Holland of the Associated Press. The letters were acquired in 2014 by Emory University's Stuart A. Rose Manuscript, Archives and Rare Book Library from an undisclosed source, and are being made available to the public this week for the first time.
In all of these letters, Obama was writing to his then-girlfriend Alexandra McNear, who attended Obama's former school Occidental College across the country in California, writes Brian Naylor of NPR. In excerpts of the first letter in the collection, written by Obama in his senior year at Columbia on September 26, 1982, the political science major is already worrying about the world's problems. He talks of how his physics class gives him a "release and creative escape from the frustrations of studying men and their frequently dingy institutions," but also soberly notes that "of course, the fact that the knowledge I absorb in the class facilitates nuclear war prevents a clean break."
Obama also writes about feeling left out by the "comfortable mainstream" and "caught without a class, a structure, or a tradition," foreshadowing his compulsion to follow "a different path," one that in Obama's case eventually led to the White House.
After he graduated from Columbia in 1983, later letters were written as he traveled back home to Hawaii and to Indonesia, where he lived as a boy for four years. In the letters, he chronicles how he finds that he no longer feels like he belongs there either. Around this time, the letters chronicle the collapse of his relationship with McNear. After they break up, the letters chronicle their continued correspondence, writes Sopan Deb of the New York Times.
The last letters, from late 1983 and early 1984, recount Obama moving back to New York and eventually taking a job with the Business International. "Salaries in the community organizations are too low to survive on right now, so I hope to work in some more conventional capacity for a year, allowing me to store up enough nuts to pursue those interests next."
Even though he writes that he's become viewed as one of the "promising young men" working at the company, he makes it clear that he has no taste for a life in the corporate world. "Thankfully, I don't yet feel like the job has dulled my senses or done irreparable damage to my values, although it has stalled their growth," Obama wrote, saying he "can't stay very much longer than a year."
In 1985, he moved to Chicago where he began work as a community organizer, and where he would later get his start in politics and meet a promising young lawyer by the name of Michelle Robinson.