An Avalanche on Mount Everest Made This the Deadliest Day in the Mountain's History
With at least 12 dead, today is worse than the day in 1996 when eight people were killed in a storm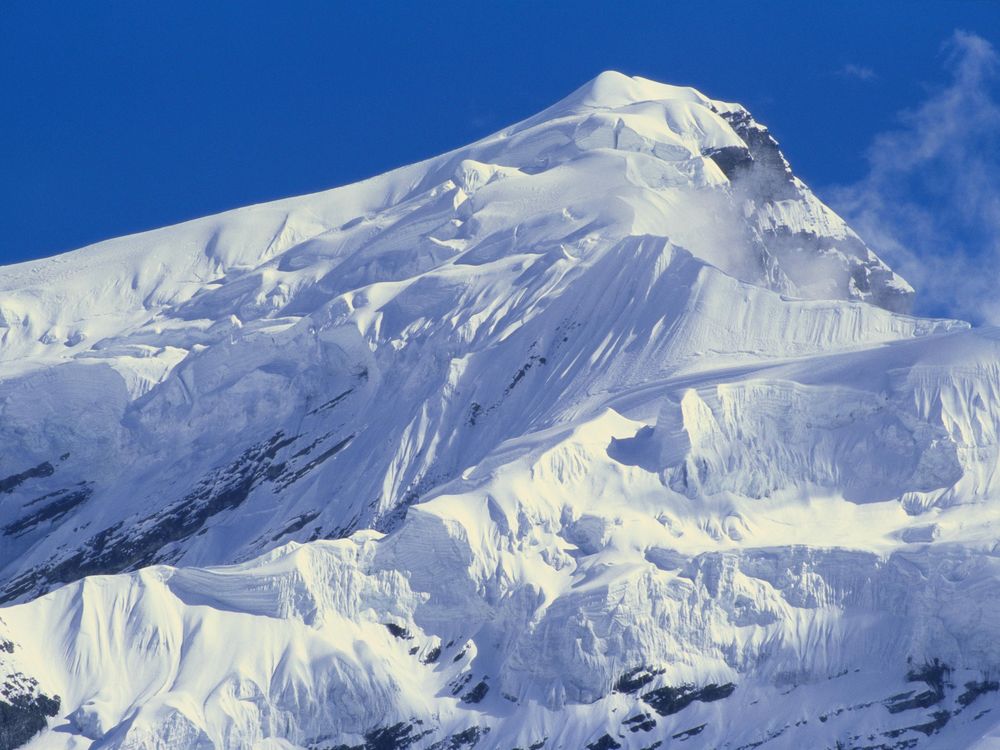 An avalanche early this morning killed 12 people on Mount Everest, making today the deadliest day in the mountain's history, reports the Los Angeles Times. The avalanche occurred at an altitude of about 5,800 meters—just below Everest's second camp—and overtook a party of expert Sherpa guides who had forged ahead to prepare trails and camp for the climbing season. The death toll was originally reported at 14, but has since been revised to 12, with three people still missing. 
The disaster, the LA Times writes, was completely unexpected. The weather earlier today was sunny, with no indication that disaster awaited. Here's the AFP with more on the circumstances prior to the avalanche: 
''When our guides left base camp, there was no snowfall, the weather was just fantastic,'' operations manager Bhim Paudel said.

Dozens of guides from other companies crossed the icefall safely before the avalanche struck, Mr Paudel said.

''We expected to follow them, we had no warning at all,'' he said.
So far, 12 of the bodies have been recovered, the LA Times reports. At least seven men survived the avalanche and have been evacuated from the site of the disaster, the AFP adds. Meanwhile, volunteers and officials from the Nepal Tourism Ministry are still searching for the remaining missing persons. 
With the dozen already confirmed dead, however, today marks the most deadly day in Everest's history. That grim record was previously held by a 1996 disaster, in which a sudden blizzard overtook mountaineers and claimed eight lives. Elizabeth Hawley, a Kathmandu-based journalist and leading expert on Everest's mountaineering history, confirmed to the AFP, "This is the absolutely worst disaster on Everest, no question."