Athletes and Movie Stars Really Do Live Harder, Die Younger
Famous athletes and other performers are more likely to die young than their famous business, political, or academic counterparts.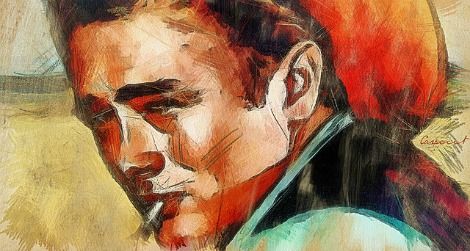 If you're a famous sports star, singer, dancer or actor, watch out. New research published in QJM: An International Journal of Medicine helps to confirm a long-held stereotype about fame, showing that the price for making it big in performance-related careers may be a shorter life.
To arrive at this morbid finding, researchers analyzed New York Times obituaries. Making it into the Times obits, they reasoned, indicates some degree of career success and celebrity. The researchers sampled 1,000 such consecutive notices published between 2009 to 2011 and documented each person's gender, age, occupation and cause of death. The occupation categories were divided into four broad groups: performance and sports-related pursuits; non-performing creatives (such as writers and visual artists); business, military and political careers; and professional, academic and religious occupations.
Men dominated the obituary headlines, they found, by about a factor of four. Younger ages tended to be connected to performers, athletes and creatives, whereas older people usually fell into the professional or business categories.
Honing in on cause of death, the researchers found that early deaths were often caused by accidents, or illnesses such as HIV and some cancers. Specifically, lung cancer tended to kill people with performance-based careers about five times more frequently than those with professional or academic jobs. The authors think this probably points to a live-hard-die-young lifestyle of chronic smoking and other unhealthy choices.
In a statement about the study, co-author Richard Epstein summarized the significance of the findings:
A one-off retrospective analysis like this can't prove anything, but it raises some interesting questions. First, if it is true that successful performers and sports players tend to enjoy shorter lives, does this imply that fame at younger ages predisposes to poor health behaviours in later life after success has faded? Or that psychological and family pressures favouring unusually high public achievement lead to self-destructive tendencies throughout life? Or that risk-taking personality traits maximise one's chances of success, with the use of cigarettes, alcohol or illicit drugs improving one's performance output in the short term? Any of these hypotheses could be viewed as a health warning to young people aspiring to become stars.
More from Smithsonian.com:
Woodie Guthrie's Music Lives On
Meriwether Lewis' Mysterious Death