Atari Games That No One Wanted Now Selling for $500 a Pop
No one wanted Atari's E.T. in 1982, but they want it now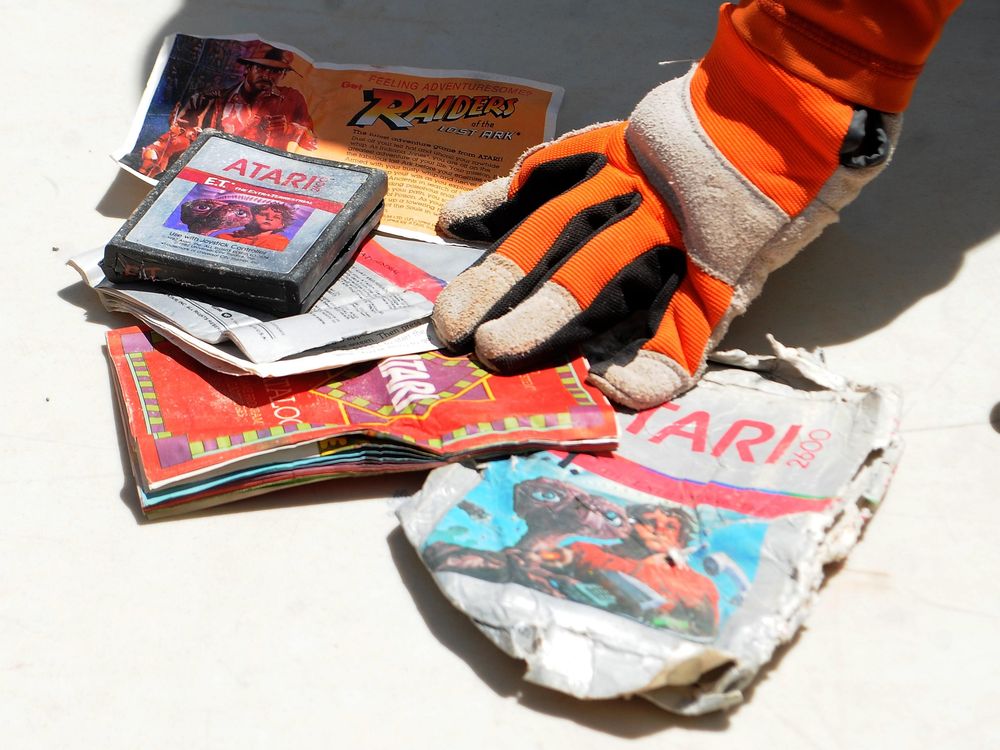 Earlier this year a team working on a documentary excavated a landfill and unearthed a stash of discarded Atari video games, including a stash of copies of the 1982 flop E.T. The Extra-Terrestrial, a game that is, arguably, the worst video game of all time.
Now, some of those finds are going up for auction. The city of Alamogordo, New Mexico, could pull as much as $500 for a broken copy of a game that no one even wanted when it was new.
E.T. isn't the only game on the block, says Gamespot, but it is the highlight.
Should you win an auction for E.T., or any of the other excavated games, you'll receive a certificate of authenticity and a property tag. You'll also get a pamphlet with photos from 1983 and the dig earlier this year.
Some things are more valuable in posterity than they were at their peak. Sometimes, as with the Apple I computer from 1976 that just sold for nearly a million dollars or the first edition Superman comic from 1938 that went for $2.1 million, these objects are valuable for what they represent—early iterations of concepts that went on to change the world.
In others, objects appreciate in value because, as the idiom goes, they just don't make 'em like they used to.
But sometimes these object were never wanted, not even in their prime. It's only a sense of ironic nostalgia and kitschy cachet that's bolstered them in their afterlife.
Aside from these copies at auction, the Tularosa Basin Historical Society is also looking to donate some copies of the unearthed games to the Smithsonian and other museums, says Engadget.