At Auction: A 1766 Copy of 'Aristotle's Masterpiece,' a Best-Selling Sex Guide Banned in England Until 1961
Banned in England until 1961, a copy of this 17th-century text is going up for auction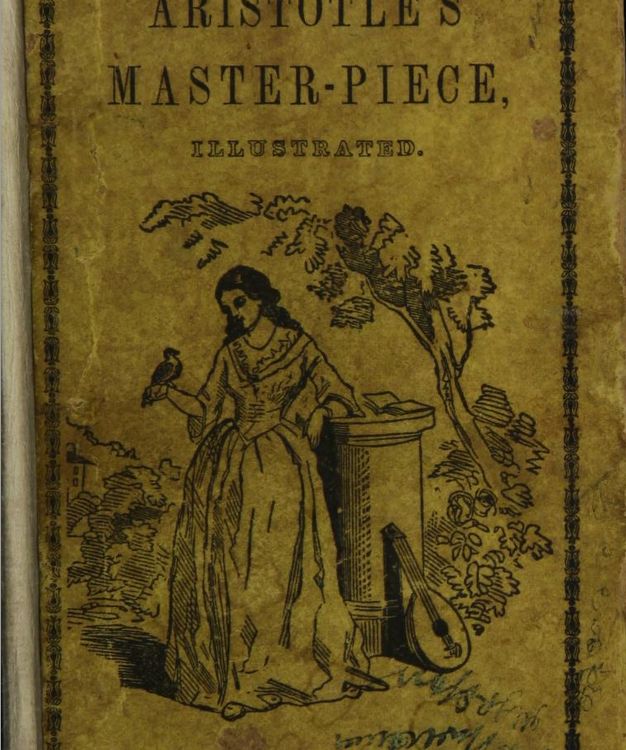 First published in 1684, Aristotle's Masterpiece has a lot of history behind it. The tome was referenced in James Joyce's Ulysses, and in the 18th century, "this small book became the best-selling guide to pregnancy and childbirth …going into more editions than all other popular works on the topic combined."
According to the Telegraph, "Aristotle's Complete Master-Piece is a manual which is thought to have provided information for amateur midwives and young married couples about pregnancy and sex."
Replete with sometimes reality-stretching ideas and imagery, the text was banned in England until 1961. The work, however, says historian of medicine Mary Fissell in the William and Mary Quarterly, was "neither a masterpiece nor by Aristotle." Instead, the work is commonly attributed to English doctor William Salmon.
The Telegraph:
By today's standards, the manual is more amusing than anything else. Marsden says, "It's fascinating reading. It tells an amazing story about the changing perspectives on sex. There's nothing in it that would really be considered dirty in our society now."

"There are things which warn parents about what could happen to their children if they sinned whilst conceiving them, perhaps by having sex outside marriage. It would say that your baby would be born all hairy or it would suggest that conjoined twins were the result of the parents' sins."
The text is available online or even for free on the iTunes store, but if you're after a more authentic way to read the lewd and often misguided old guide, there is a circa 1766 edition about to go up for auction.
More from Smithsonian.com:
Rare Science Books up for Auction Next Week
Oldest Book Printed on American Soil To Go Up for Sale
1 Million Dollars Worth of Rare Dictionaries About to Go on Sale