At 62, the Oldest Bird in the World Is Still Hatching Chicks
Wisdom the 62 year-old albatross just hatched what is thought to be her 30 to 35th chick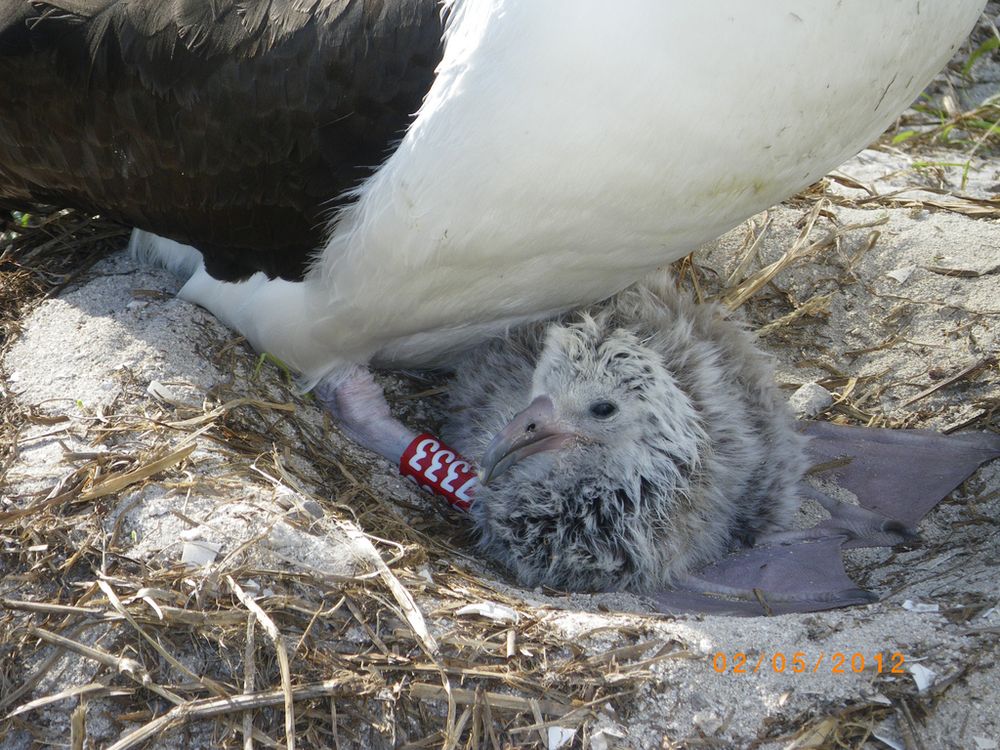 For the sixth year in a row Wisdom the Albatross, a Laysan albatross first encountered by researchers in 1956 has hatched a chick. She's had 30 to 35 in all, researchers estimate.
Born over the weekend, says the USGS, "the chick was observed pipping its way into the world" at Wisdom's nesting site at the Midway Atoll National Wildlife Refuge in Hawaii.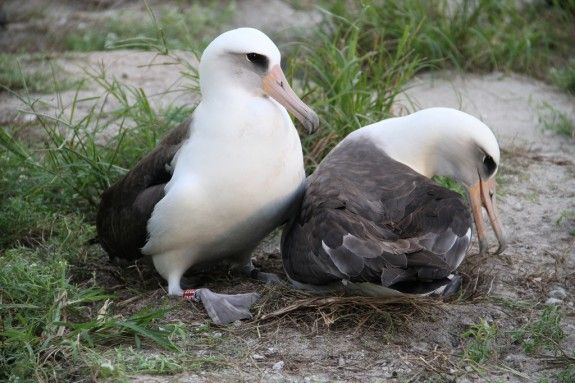 Wisdom, says the CBC, is thought to be the oldest wild bird in the world. Aside from continuing to pump out babies even into her sixties, as a migratory bird, she still regularly makes the long journey to foraging grounds off Japan and Alaska. Laysan albatrosses, says the United States Fish and Wildlife Service, mate for life; Wisdom "probably had to find a new, younger mate maybe twice down the line," according to The Washington Post.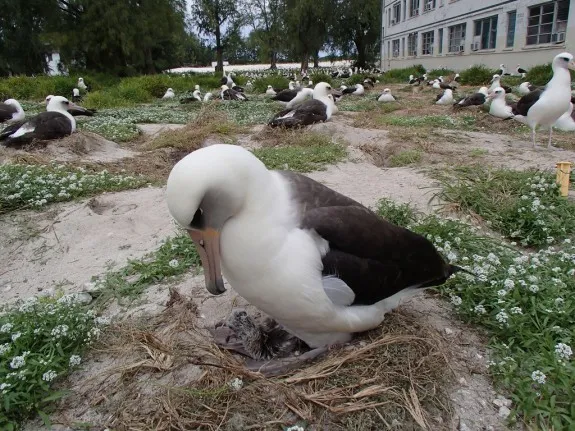 "It blows us away that this is a 62-year-old bird and she keeps laying eggs and raising chicks," said Bruce Peterjohn, chief of the Bird Banding Laboratory at the USGS Patuxent Wildlife Research Center in Laurel.

"We know that birds will eventually stop reproducing, when they're too old to breed anymore," he said. "The assumption about albatross is it will happen to them, too. But we don't know where that line is. That in and of itself is pretty amazing."
More from Smithsonian.com:
Laysan Albatross with a Chick
Picture of the Week—Laysan Albatross Pair
The Wandering Albatross and Global Warming