Astronaut Peggy Whitson Breaks NASA Record for Most Days in Space
She has spent 534 cumulative days (and counting) in orbit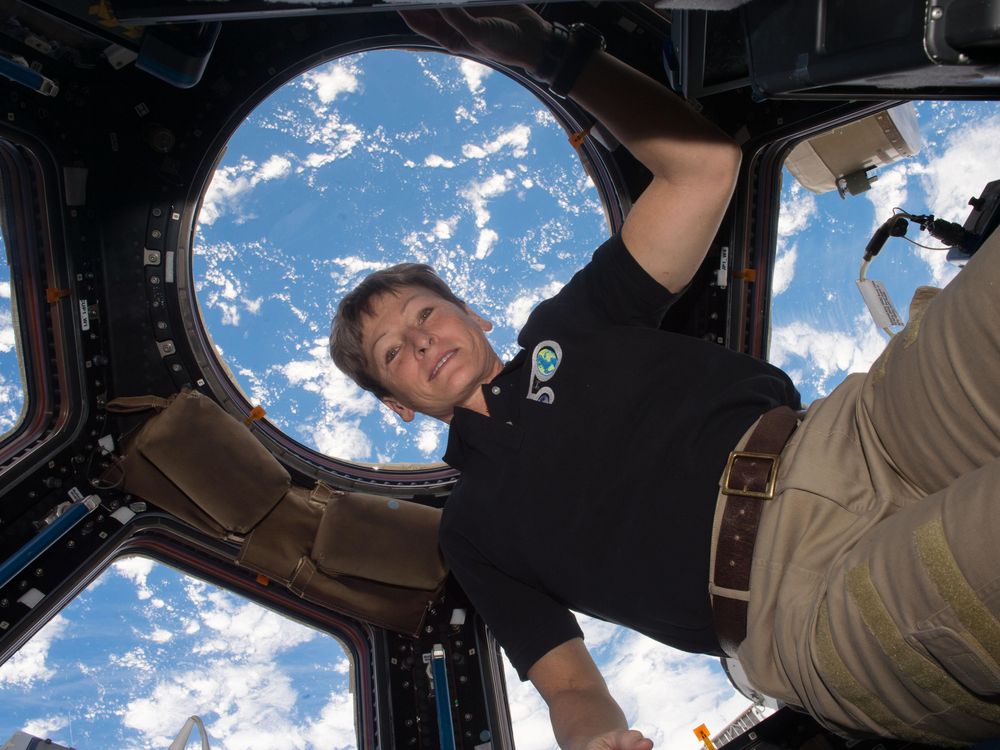 NASA astronaut Peggy Whitson is a prolific record-breaker. She has logged more spacewalking time than any other female astronaut, she is the first woman to command the International Space Station twice and, at the age of 56, she became the oldest woman to ever venture into space. Now, Whitson has achieved a new milestone. As of 1:27 AM EST Monday, she has spent more cumulative days in space than any other US astronaut, Amanda Barnett reports for CNN.
Whitson surpassed a record set by Jeff Williams, who clocked a total of 534 days, two hours and 48 minutes in orbit, according to Marcia Dunn of the Associated Press. Whitson arrived at the International Space Station for her most recent expedition on November 19, 2016; by the time she returns to Earth in September, she is expected to have spent 666 days in space, over the course of three missions.
As Dunn reports, Russian Gennady Padalka holds the world record for days in orbit at 879, and Scott Kelly holds the record for consecutive days in space at 340.
Tweeting from 220 miles above the Earth, Whitson wrote that her experience has been "one of those rides that you hope never ends."
Whitson was born in the small city of Mount Ayr, Iowa in 1960. She began her career at NASA as a research biochemist in 1989, according to her biography on NASA's website, and was selected as an astronaut candidate in 1996. Six years later, Whitson made her first journey to the International Space Station.
Hours after breaking her most recent record, Whitson received a congratulatory call from President Donald Trump. "This is a very special day in the glorious history of American spaceflight," he said during the live-streamed conversation. "On behalf of our nation, and frankly on behalf of the world, I'd like to congratulate you."
Whitson replied that it is an "honor … to be representing all the folks at NASA who make the spaceflight possible." She added that research conducted during the International Space Station mission "is providing a key bridge from us living on Earth to going somewhere into deep space"—particularly Mars.
The pioneering astronaut also had words of encouragement for young students who are interested in pursuing STEM careers. "I want all the young people out there to recognize that the real steps [to getting to Mars] are going to be taken in a few years," she said. "By studying math, science, engineering, any kind of technology, you're going to have a part in that, and that will be very exciting."
Whitson closed the call by performing a forward flip in microgravity.