Arthur Duncan, Talented Tap Dancer Who Broke Barriers, Dies at 97
The pioneering entertainer enjoyed a dazzling career that kept him dancing for decades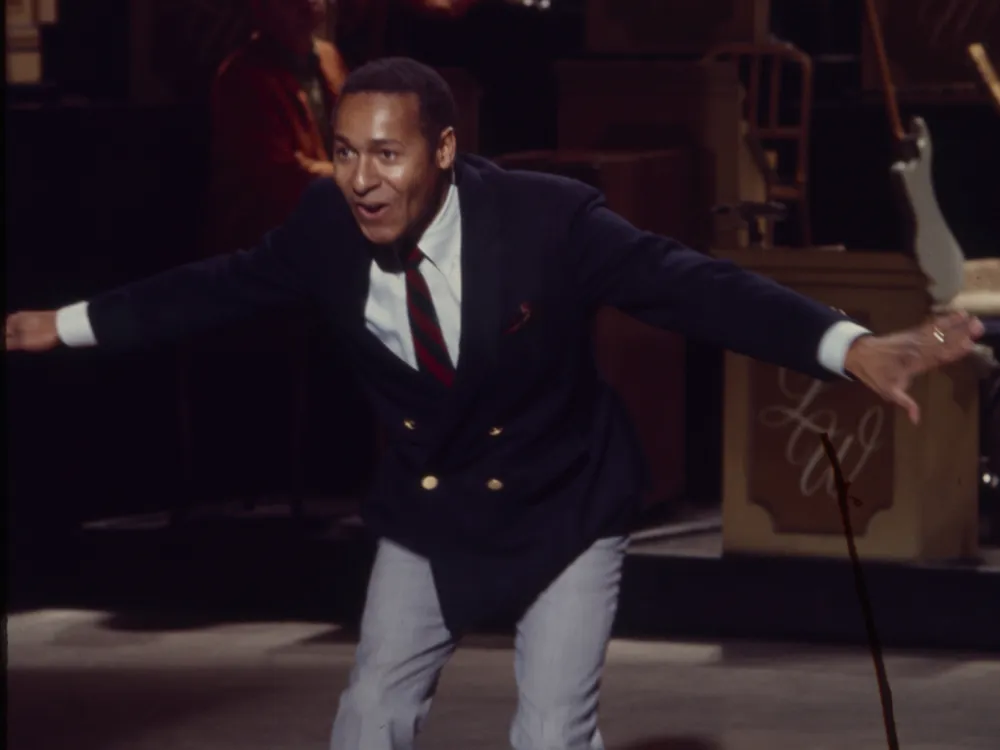 In 1954, a spirited tap dancer named Arthur Duncan appeared on several episodes of "The Betty White Show," a daytime talk series hosted by the future Golden Girl. Duncan's skilled footwork delighted many viewers, but some were rankled by his inclusion in the show's cast. Duncan was Black—and at a time when racial segregation was institutionalized in the United States, he shared the stage with white performers.
"[A]ll through the South, there was this whole ruckus," White recalled in the 2018 documentary Betty White: First Lady of Television. "They were going to take our show off the air if we didn't get rid of Arthur, because he was Black."
White, however, was unfazed. "I said, 'I'm sorry, but, you know, he stays,'" she said. "'Live with it.'"
In the documentary, Duncan credited White with "really getting [him] started in show business." He would go on to build a dazzling career that saw him surmount racial barriers in Hollywood and kept him dancing until his death earlier this month at the age of 97, according to Harrison Smith of the Washington Post.
"He was performing until the end," his wife, Carole Carbone, told the publication.
Born in California in 1925, Duncan first learned to tap dance at the age of 13, when he joined a dance quartet that performed at a junior high school in Pasadena. He was a natural performer—Duncan would sing and dance on street corners while working as a newsboy—but when it came time for him to choose a career, he decided to study to become a pharmacist. He enrolled in Pasadena City College after serving in World War II, but the stage continued to call to him. Duncan decided to take a six-month sabbatical to "see what this show business was all about." He never returned to school.
By the post-war years, tap dancing had become a fixture of both the large and small screen, with stars like Shirley Temple, Gene Kelly and Fred Astaire championing the artform. Duncan performed in night clubs and made his television debut on a variety show in 1951. He took lessons with Nick Castle, an esteemed Hollywood tap dancer and choreographer, and began traveling abroad, dancing on stages in Australia, London, Paris and Cairo, among other locations. According to the Post, he became the first Black entertainer to join Bob Hope's USO shows, entertaining American troops stationed overseas.
When he returned to the U.S., Duncan auditioned for "The Lawrence Welk Show," a popular variety series that featured what Welk described as "champagne music"—easy-listening tunes—and a "family" of musicians, singers and dancers. Duncan was ultimately offered a full-time spot, making him the show's only regular Black performer. It was, according to the Library of Congress, a "unique and risky" position. "In an era in which Blacks and whites did not even hold hands, let alone kiss each other on nationally broadcast television programs, Duncan was often seen standing in the background, trying very hard not to look like he was 'with' any of the women on the program."
Despite these early challenges, Duncan remained on the series from 1964 to 1982. As the popularity of tap dancing waned in the second half of the 20th century, Duncan's appearances on "The Lawrence Welk Show" became one of the only ways that aficionados could catch a performance, per the Post.
He served as a reminder that tap "would always live somewhere, through someone's feet," Jason Samuels Smith, a tap dancer, choreographer and director, tells the Post. "He was really not just a mentor but an idol for us in the tap community."
After leaving the variety show, Duncan continued performing on stage and in films like Tap (1989), which starred Sammy Davis Jr. and the celebrated tap dancer Gregory Hines, who played a major role in the revitalization of tap in the later years of the 20th century. Duncan was inducted into the International Tap Dance Hall of Fame in 2020.
Speaking to the Oklahoma News Report in 2016, Duncan acknowledged that despite tap's resurgence in recent decades, today's dancers have fewer opportunities to develop their craft than he had during the early years of his career. "You could go around to amateur shows and have an opportunity to practice, or hone your talents if you had any," he said. "... You could go to restaurants or go to a nightclub and you'd see a full show, with dancing girls, a comic, a singer and speciality acts. But you don't get that anymore."
Still, he encouraged young dancers to remain committed to the art. "You must have a passion for it," he said. "In a word: tenacity."