The Art Market Is Rebounding—but Only at the Top
Sales increased in 2022, but growth was concentrated largely at the high end of the market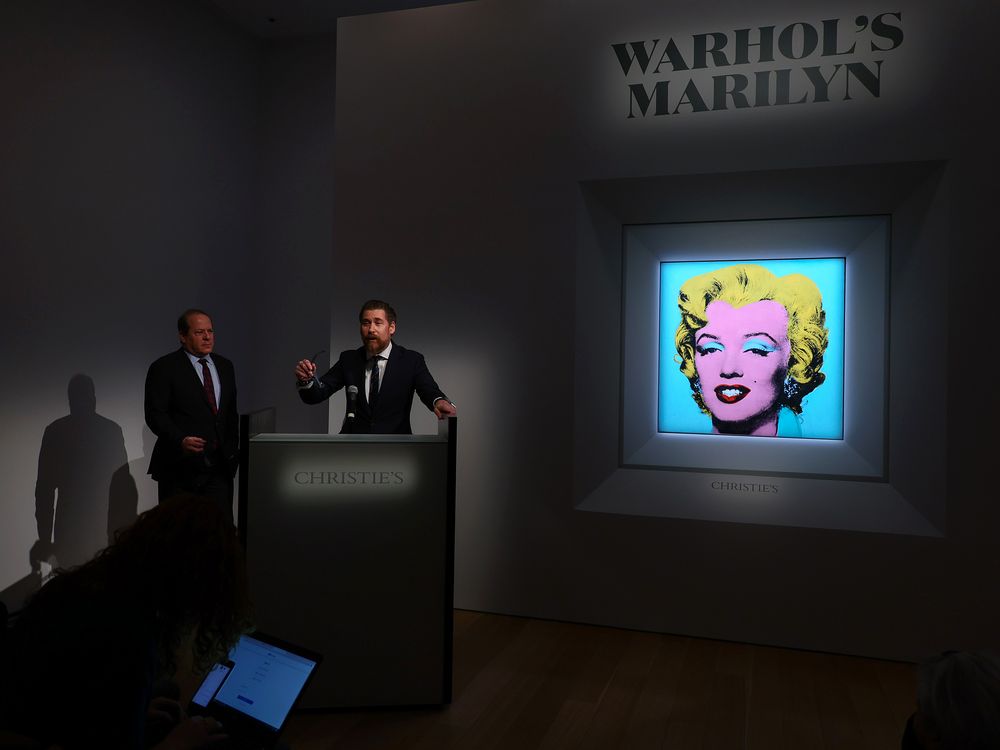 Last year, many high-profile art sales made headlines: Andy Warhol's iconic Marilyn Monroe portrait, for example, brought in $195 million, becoming the most expensive 20th-century painting ever sold at auction.
That momentum, however, existed mainly in the high end of the art market, according to a new report. In the lower tiers, the picture was more complicated.
"People thought it would be back to normal in 2022, but the market is markedly different," economist Clare McAndrew tells the New York Times' Scott Reyburn. "The high end has rocketed away. It has squeezed the bottom end."
McAndrew writes the annual Art Basel and UBS Global Art Market Report, which analyzes sales made through auction houses and private dealers. While auction sales are largely public, the report's information about dealer sales comes from a survey, which had roughly 1,300 respondents this year.
When the pandemic hit, the report found that global art sales dropped to record lows in 2020. The market recovered in 2021—and in 2022, per the latest report, it continued to grow, with sales reaching $67.8 billion.
But last year's growth is far from straightforward. Even as the art market recovered, its largest players were the main drivers of growth, while lower tiers struggled. 
When it comes to auctions, for example, sales greater than $10 million increased, while sales at lower price points decreased. Christie's, Sotheby's and Phillips—all top-tier auction houses—saw record revenues, while 40 percent of mid-tier auction houses reported that they were less profitable than the year before. Growth among dealer sales also came largely from the higher end of the market.
Of global art sales, the United States' market accounts for the largest share (45 percent), followed by the United Kingdom (18 percent) and China (17 percent). Online-only sales now make up 16 percent of turnover, a number that's still higher than it was before the pandemic. Still, compared to 2020 and 2021, they're starting to decrease.
Looking ahead, forecasts are mixed. "Dealers and auction houses are not looking positively at 2023, but they're not predicting disaster," writes Arun Kakar in Artsy. Among dealers surveyed, 45 percent are expecting an improvement in sales this year.
Art businesses are learning to navigate a new normal, McAndrew tells the Financial Times' Melanie Gerlis. "People are not sitting and doing nothing," she says. "The past few years have taught us that it isn't all plain sailing but the good news is that some people are learning how to take charge."
Paul Donovan, the chief economist at UBS Global Wealth Management, agrees, adding that economic and political tumult will continue to be influential forces.
"The global art market proved its resilience," he says in a statement. "In the context of the global economy, 2023 will be a year of inflections as we navigate turning points for inflation, interest rates, economic growth and financial markets all up against a complex global geopolitical backdrop."