Arlington Cemetery Considers New Rules for Eligibility
About 30 burials a day take place at the military cemetery, which is nearing capacity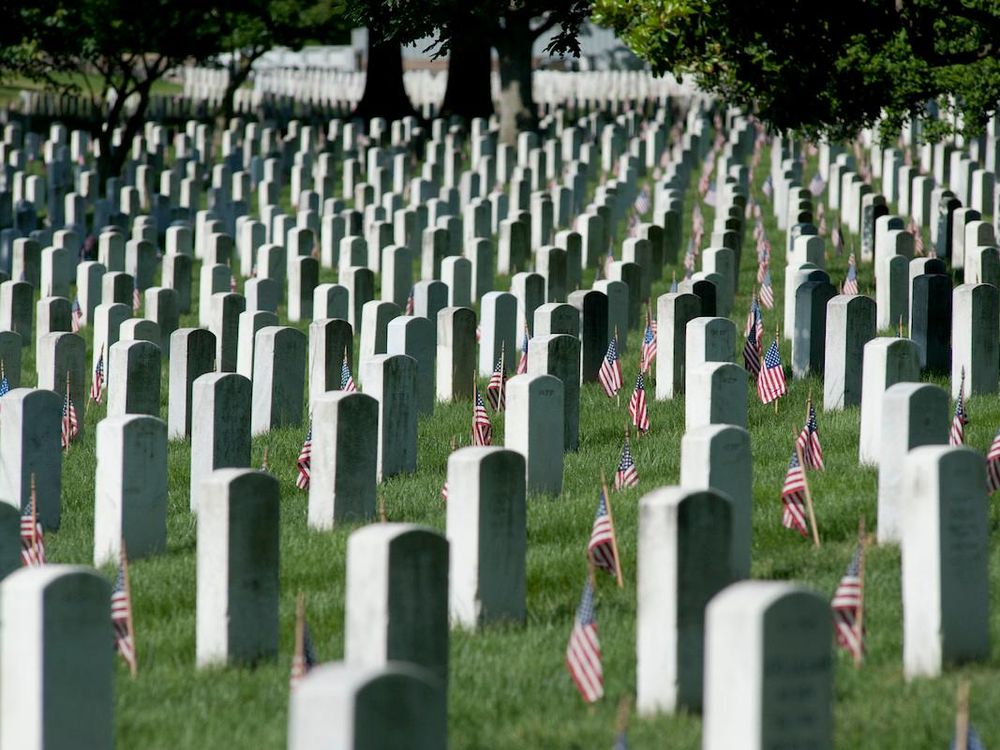 On May 13, 1864, as the American Civil War raged and casualties mounted, 21-year-old William Henry Christman of the 67th Pennsylvania Infantry became the first soldier to be buried at the Arlington National Cemetery.
Over time, more than 420,000 veterans and their relatives have joined Christman in making the military cemetery their final resting place.
It's because of that, The New York Times' Dave Philipps reports, the cemetery is now nearing capacity. With about 7,000 new burials annually, at this rate, the site will be full within 25 years. So officials are considering revising the rules for eligibility in order to ensure the cemetery remains open for 150 more years.
According to the cemetery's website, an in-ground burial at Arlington is already quite restrictive, in fact, the website states its requirements are "the most stringent of all U.S. national cemeteries." But veterans with at least one day of active service who were honorably discharged are eligible for inurnment above ground.
The cemetery's proposed revisions to current practices include one plan that would only allow burials for service members killed in action or awarded the Medal of Honor. As Philipps reports, this would reduce the number of burials each year to what the site is currently doing each month.
This proposal means that veterans who served but didn't die in combat or attain the highest honor would be ineligible for burial at Arlington— likely changing funeral plans for many current veterans living in the U.S. According to data from the Department of Veterans Affairs in 2016, there are an estimated 20.4 million U.S. veterans currently alive.
"I don't know if it's fair to go back on a promise to an entire population of veterans," John Towles, a legislative deputy director for Veterans of Foreign Wars, tells Philipps. The group has opposed the new rule. "Let Arlington fill up with people who have served their country… We can create a new cemetery that, in time, will be just as special."
More than 15,000 Civil War veterans and nearly 5,000 unknown soldiers are buried at the site, which currently sees approximately 3 million visitors a year, according to CNN. The U.S. Army reports that requests for burials at the site tripled after President John F. Kennedy's burial there in 1963.
Spanning 624 acres, Arlington Cemetery has no room for expansion. "We're literally up against a wall," cemetery spokesperson Barbara Lewandrowski tells Philipps. So the only way to maximize space is to restrict eligibility.
As Philipps reports, the Department of Veterans Affairs maintains 135 cemeteries for veteran burials, but Arlington Cemetery is the best known and a burial there is considered to be the most prestigious honor.
The cemetery is evaluating viable options through a public opinion survey this summer and is expected to make a formal recommendation later this year.