Argentinian Jorge Mario Bergoglio Chosen As New Pope
Pope Francis is the first South American ever to hold the position and the first non-European pope in more than 1,000 years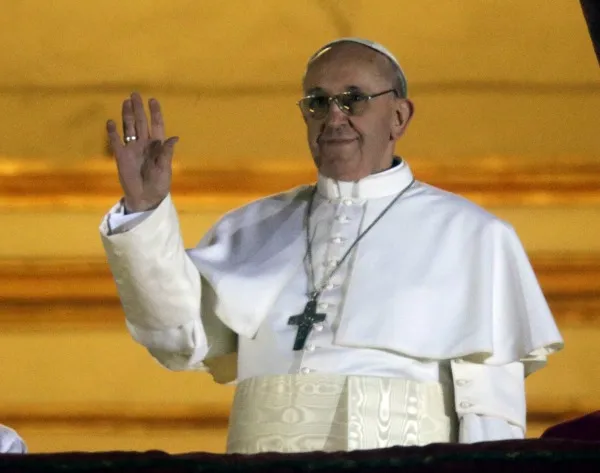 In Vatican City today, Jorge Mario Bergoglio, 76, became the new Pope Francis. After Catholic cardinals debated the options earlier today, a puff of white smoke issued from the Sistine Chapel's chimney indicated that the decision was complete, the New York Times reports.
Pope Francis I, the 266th Pontiff of the Roman Catholic church, is the first South American to hold the position, and by choosing Bergoglio, the Church shows its support to the Global South, where most of the world's Catholics reside, the Times writes. Born to Italian emigrant parents, Bergoglio grew up in Buenos Aires and formerly led the church's Jesuit order. He is the first person born outside of Europe to be elected pope since the Byzantine era. Popes once hailed from Africa, Syria, Israel and parts of the Byzantine Empire; the last pope to come from outside of Europe was Gregory III, of Syria, who was elected pope by acclimation in 731.
Gregory III faced controversies over religious issues like the use of holy images. The host of troubles facing the newest pope include proper management of the Vatican banks. The Times writes that the cardinals who elected Pope Francis were looking for "a pope that understands the problems of the Church at present"—many of them bureaucratic—and who is strong enough to tackle them.
More from Smithsonian.com:
In the Entire History of the Catholic Church, Only a Handful of Popes Have Ever Resigned
How to Become the Pope