Arctic Drilling Is On Hiatus As Shell Packs It In
After a string of mishaps, Shell is pausing their bid to drill the Arctic seas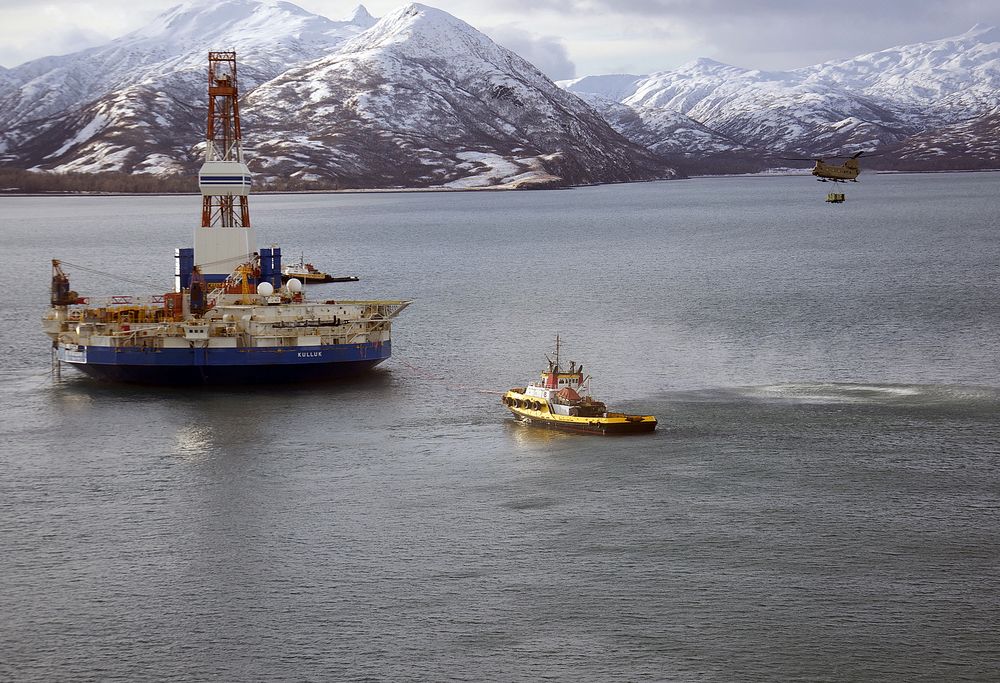 Steady melting is pushing back the Arctic's icy grasp, opening new frontiers in the ever-present search for natural resources. This past summer, Shell sent two ocean-going drilling platforms into the waters off Alaska in the search for oil, but as Smart News wrote previously, the venture has not been going well. In January, one of the drilling rigs, the Kulluk, ran aground after stormy weather yanked it away from its tugboat fleet.
The recent mishap is part of a string of troubles that Shell has encountered in its efforts to drill in frigid northern waters. In September, drilling was called off as sea ice threatened the rig. Days later, an important part of the drilling equipment broke during tests. This isn't even Shell's first trouble with wayward ships, says the Los Angeles Times: in July, another of Shell's drilling rigs, the Discoverer, was nearly beached by high winds.
Following this history of mishaps, says The New York Times, comes the news that Shell is pulling out of the Arctic—at least for the time being.
The company's two drill ships suffered serious accidents as they were leaving drilling sites in the Beaufort and Chukchi Seas last fall and winter and are being sent to Asia for repairs. Shell acknowledged in a statement that the ships would not be repaired in time to drill during the short summer window this year.
Shell says that they will be back, eventually, but not for the 2013 season.
Meanwhile, the rocky start to Arctic drilling may have politicians second-guessing their decision to drill. The Associated Press:
Interior Secretary Ken Salazar has announced that his department would perform an "expedited, high-level assessment" of the summer drilling season. Salazar said the review would pay special attention to challenges that Shell encountered with the Kulluk, with the Noble Discoverer and with the company's oil spill response barge. The Interior Department oversees offshore drilling permits, and Salazar said drilling in frontier areas such as the Arctic demand a higher level of scrutiny.
More from Smithsonian.com:
Arctic Offshore Drilling Still Going Poorly As Shell's Rig Runs Aground
Miners, Drillers Push Into Void Left By Melting Arctic Ice