Archivists Are Trying to Preserve Paris' Post-Attack Memorials
Future generations will know how Parisians responded to attacks in their city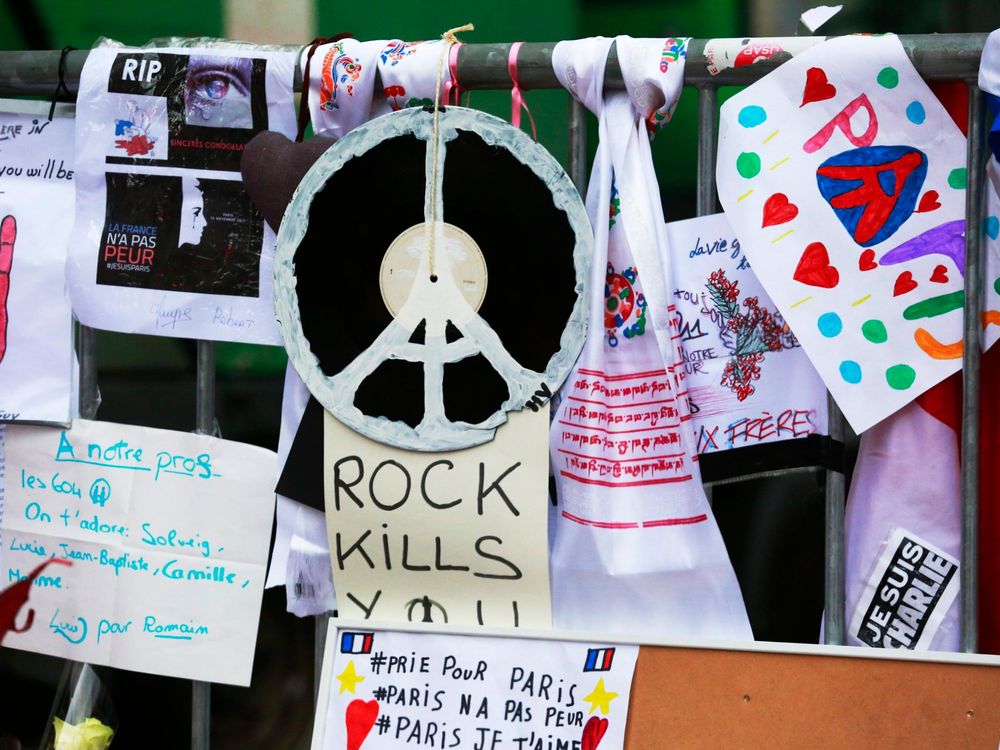 Following the attacks that killed 130 people in Paris last month, residents of the city held vigils and made improvised memorials for the victims. It was history in action—and, as Lilia Blaise, Aurelien Breeden and David W. Dunlap report for the New York Times, French archivists are now working to make sure the makeshift memorials are preserved for future generations.
Blaise, Breeden and Dunlap write that archivists from Paris have enlisted citizens and even cleaning services from around the city to help preserve memorial materials for historians and sociologists. By focusing on letters and drawings, they hope to help retain remnants of public reactions to the attack.
It won't be the first time academics have turned their attention to the impromptu memorials generated by individuals after disasters or tragedies. Archivists and artists preserve everything from 9/11 memorial posters to "descansos," or roadside memorials. Historic building specialist Jeffrey L. Durbin calls such memorials "expressions of mass grief and mourning"—tributes to the dead that bring closure by being built and being seen. 
These "spontaneous shrines" have generated an entire field of study, but they often confound historians because of their temporary nature. They also sometimes generate controversy—for example, ad-hoc roadside memorials are banned in several states, including Colorado and Wyoming. But the move to preserve memorial materials from Paris is receiving wide support within the city. Though it isn't yet clear how or if the materials will be displayed, the work of the archivists of Paris will ensure that the public outpouring of grief and support after the attacks is remembered for years to come.