Archaeologists Unearth Oldest Known Gold-Covered Mummy in Egypt
The year-long excavation has also revealed statues, tools, pottery and dozens of other artifacts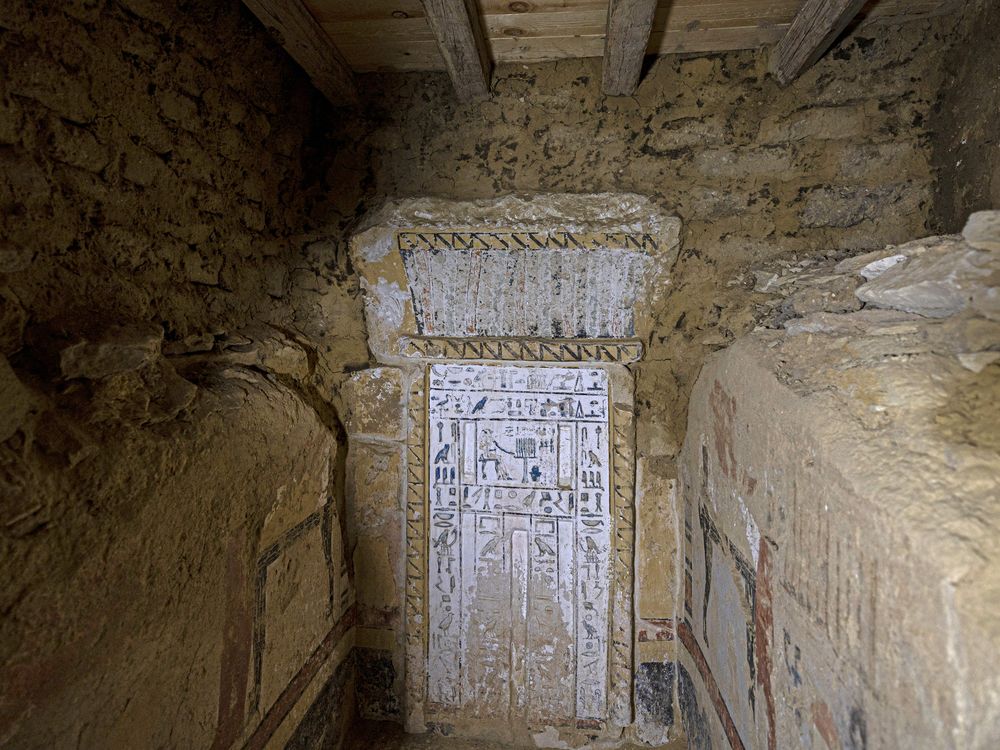 Archaeologists have announced a host of new discoveries at the Tombs of Saqqara in the ancient Egyptian capital of Memphis, including a 4,300-year-old mummy covered in gold leaf.
The mummy, the remains of a man named Hekashepes, was found in a sealed stone sarcophagus at the bottom of a 33-foot shaft.
"I put my head inside to see what was inside the sarcophagus: a beautiful mummy of a man completely covered in layers of gold," says Zahi Hawass, Egypt's famous (and controversial) former antiquities minister, to the Associated Press' Mohamed Wagdy.
While some news outlets have described the discovery as the oldest known Egyptian mummy, that claim isn't true. Instead, Hawass clarifies to Live Science's Owen Jarus, it is "the oldest complete mummy covered with gold."
In addition to the layers of gold around him, the mummy wore a band on his head and a bracelet on his chest, signifying that he was a man of great wealth, Hawass tells CNN's Amarachi Orie and Mia Alberti.
He was also wearing a tunic with a belt, perhaps an ancient attempt to "preserve … the living appearance of the deceased," says Francesco Tiradritti, an Egyptologist at the Kore University of Enna in Italy who was not involved with the excavation, to Live Science. Such a gesture could offer new insights into religious beliefs at the time.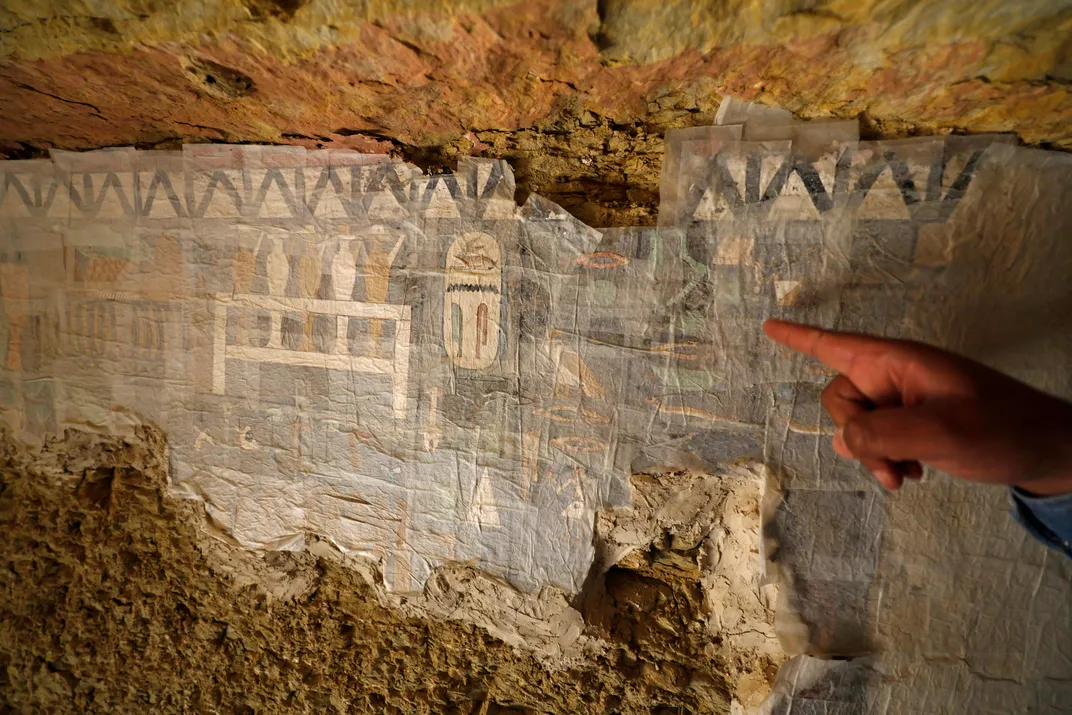 Several other tombs were also discovered at the site. According to a statement from Hawass on social media, they belonged to a priest named Khnumdjedef, a judge and writer named Fetek and a priest who may have been named Messi. Another belonged to a royal official named Meri—who held the title of "the keeper of the secrets."
"This discovery is so important as it connects the kings with the people living around them," Ali Abu Deshish, another archaeologist involved in the excavation, tells Kathryn Armstrong of BBC News.
All of the finds date to the Fifth and Sixth Dynasties of the Old Kingdom—approximately 2500 to 2100 B.C.E. In addition to the mummies, the excavation revealed statues, wall paintings, amulets, tools and pottery. Hawass is especially interested in the variety of statues uncovered during the dig, as they offer insight into art in the Old Kingdom, according to CNN.
The new finds come on the heels of several other Egyptian archaeological discoveries announced in recent weeks, including new scans of the 2,300-year-old "Golden Boy" mummy and a cache of 2,500-year-old mummified crocodiles.