Archaeologists Recover 275 Artifacts From Mysterious Arctic Shipwreck
Explorer John Franklin and his 128 crew members disappeared while searching for the Northwest Passage in the 1840s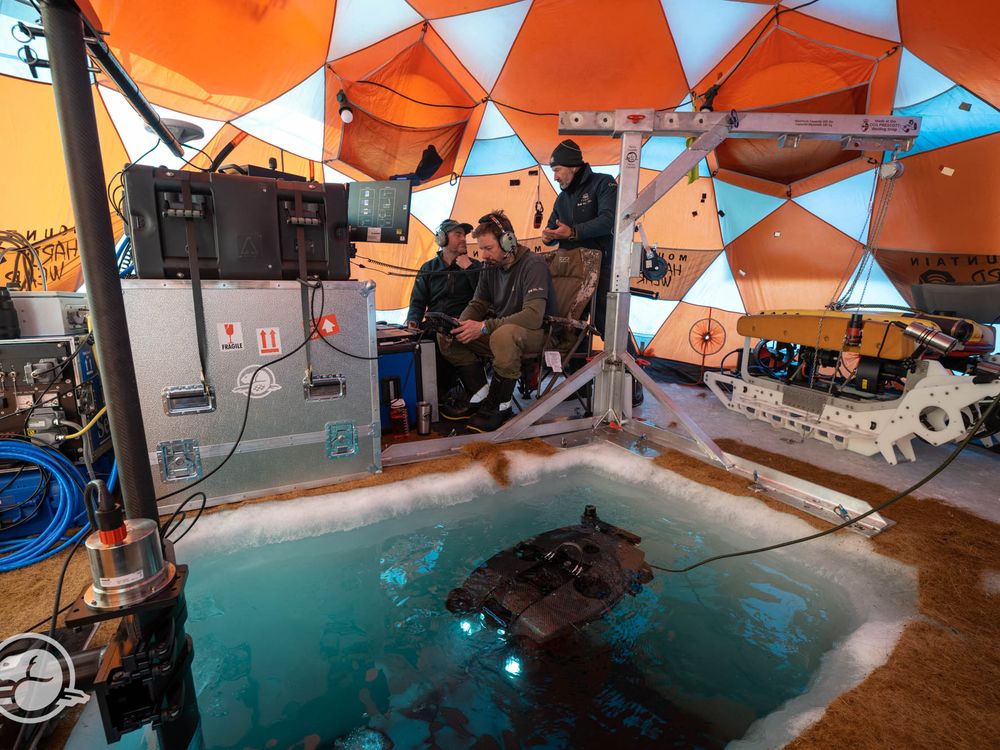 In May 1845, two ships under the command of Sir John Franklin set sail from England in search of the elusive Northwest Passage between the Atlantic and Pacific Oceans. At some point during their treacherous quest, Franklin and his crew of 128 men mysteriously disappeared, never to be heard from again. Then, in 2014, Canadian archaeologists discovered the remains of one of the vessels, the H.M.S. Erebus, in the icy waters near King Williams Island in Nunavut, Canada's northernmost territory. They located the wreck of the other ship, the H.M.S. Terror, nearby in 2016.
While the Covid-19 pandemic initially delayed their exploration of the vessels, archaeologists are now back in action in the Canadian Arctic. They brought 275 artifacts from the Erebus to the surface in 2022, Parks Canada announced last month.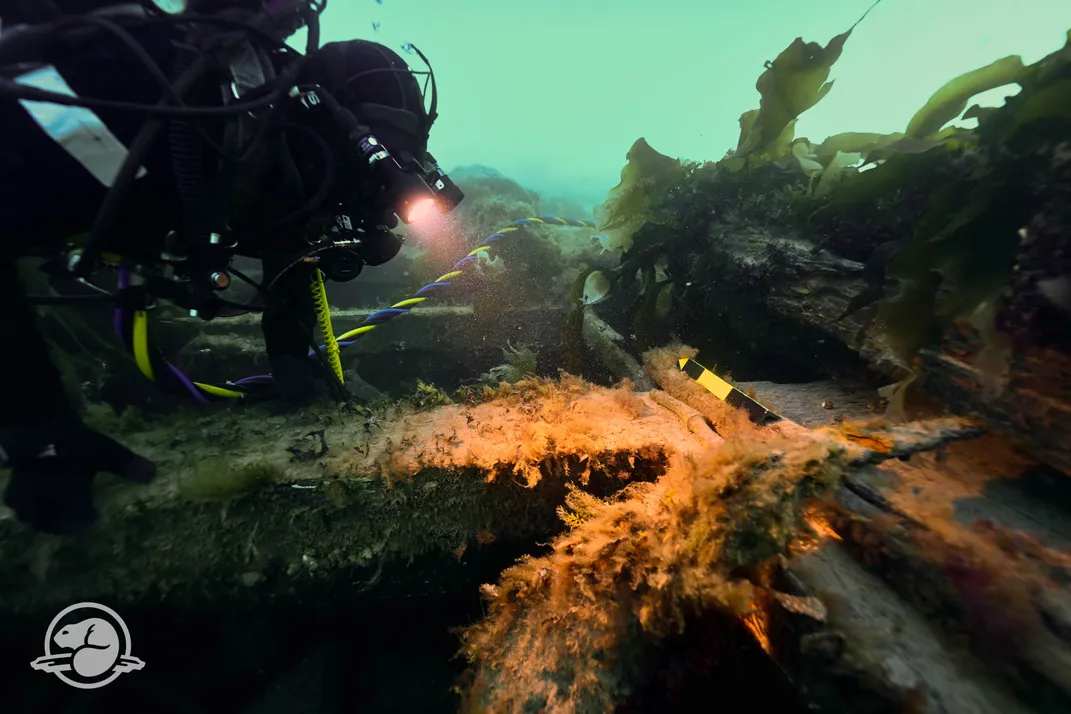 During 56 dives over 11 days, Parks Canada archaeologists hauled up an embossed leather folio, an eyeglass lens, a lieutenant's epaulets, plates, serving dishes, platters, drafting tools and dozens of other items, reports Bob Weber of the Canadian Broadcasting Corporation (CBC).
Researchers are now studying and preserving the artifacts, which are jointly owned by the Inuit Heritage Trust and the Canadian government, at Parks Canada's lab in Ottawa. Parks Canada is working closely with the Inuit Guardians of the Nattilik Heritage Society, which aims to preserve the culture and history of the Inuit.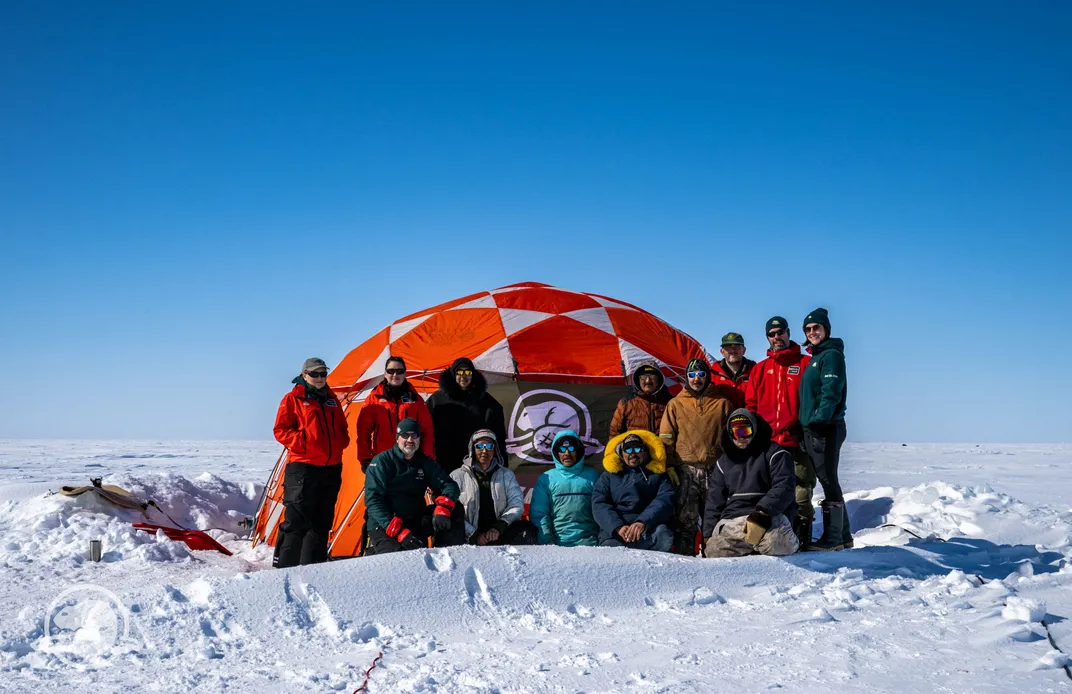 Since finding the long-lost vessels, archaeologists have focused much of their attention on the Erebus, which they've deemed to be the more vulnerable of the two ships. The Terror is situated deeper in the water and appears to be more secure, per the CBC.
After missing two archaeological seasons because of the pandemic, crews returned to the site of the Erebus in April and May. They established an ice camp above the shipwreck, physically inspected the vessel, and collected new survey and imagery data using a remotely operated vehicle called Deep Trekker.
They returned in September with a scientific research ship called the R.V. David Tompson and a support barge named Qiniqtirjuaq. During that mission, archaeologists were able to spend up to two hours at a time below the surface, thanks to diving suits heated with warm water. They explored what they think is the second lieutenant's cabin for the first time, continued their excavation of what they think is the third lieutenant's cabin, and finished excavating part of the steward's pantry.
They also noted physical changes to the wreck since their last visit more than two years earlier, which were "most likely due to waves generated by wind storms," per Parks Canada. As Vittoria Benzine reports for Artnet, officials suspect climate change may be leading to reduced ice cover and increased sea swells, which could be speeding up the ships' deterioration.
"Located in one of the planet's most unique and sensitive marine environments, the wrecks of H.M.S. Erebus and H.M.S. Terror are some of the best-preserved wooden wrecks in the world," says Steven Guilbeault, Canada's environment and climate change minister, in a statement. "The important archaeological research onsite continues to advance our understanding of how changing climate conditions are impacting the region and helps us preserve and protect irreplaceable natural and cultural heritage."