'Baroque's Leading Lady' Artist Michaelina Wautier Finally Gets Retrospective
The 17th-century painter mastered an array of genres at a time when most female artists were consigned to painting flowers
Some 300 years before the Guerrilla Girls came around, a Belgian artist named Michaelina Wautier upended male-dominated representations of the female nude by turning her gaze onto the male body.
The result—a monumental scene of pagan debauchery entitled "The Triumph of Bacchus" (c. 1643-59)—depicts the god of wine, capturing every fold of the fleshy, corpulent fat that threatens to spill over the animal skin draped across his loins. As Bacchus' glazed-over eyes turn toward a vine of green grapes, his lips open to receive splashes of the fruit's juice. Wautier herself, disguised as a bare-breasted follower of the Roman deity, is perched on the far right of the work. She is the only figure to meet the viewer's gaze head on.
"Bacchus" is a work of rare sensual power, made all the more impressive by the fact that it was painted more than 200 years before most women were permitted to attend life drawing classes in the role of artist instead of muse. Such was the gift of Wautier, whose genre-crossing talents are the subject of Michaelina: Baroque's Leading Lady, a new exhibition co-sponsored by Antwerp's Museum aan de Stroom (MAS) and the Rubenshuis.
Hyperallergic's Olivia McEwan reports that the retrospective—Wautier's first—includes roughly 30 works spanning from portraits to genre paintings and religious themes. Were it not for her gender, curator Katline Van der Stighelen argues, the works would have been considered among the same breath as art made by the great male contemporaries of the 17th-century, such as Peter Paul Rubens and Anthony van Dyck; instead, they have been largely omitted from the canon.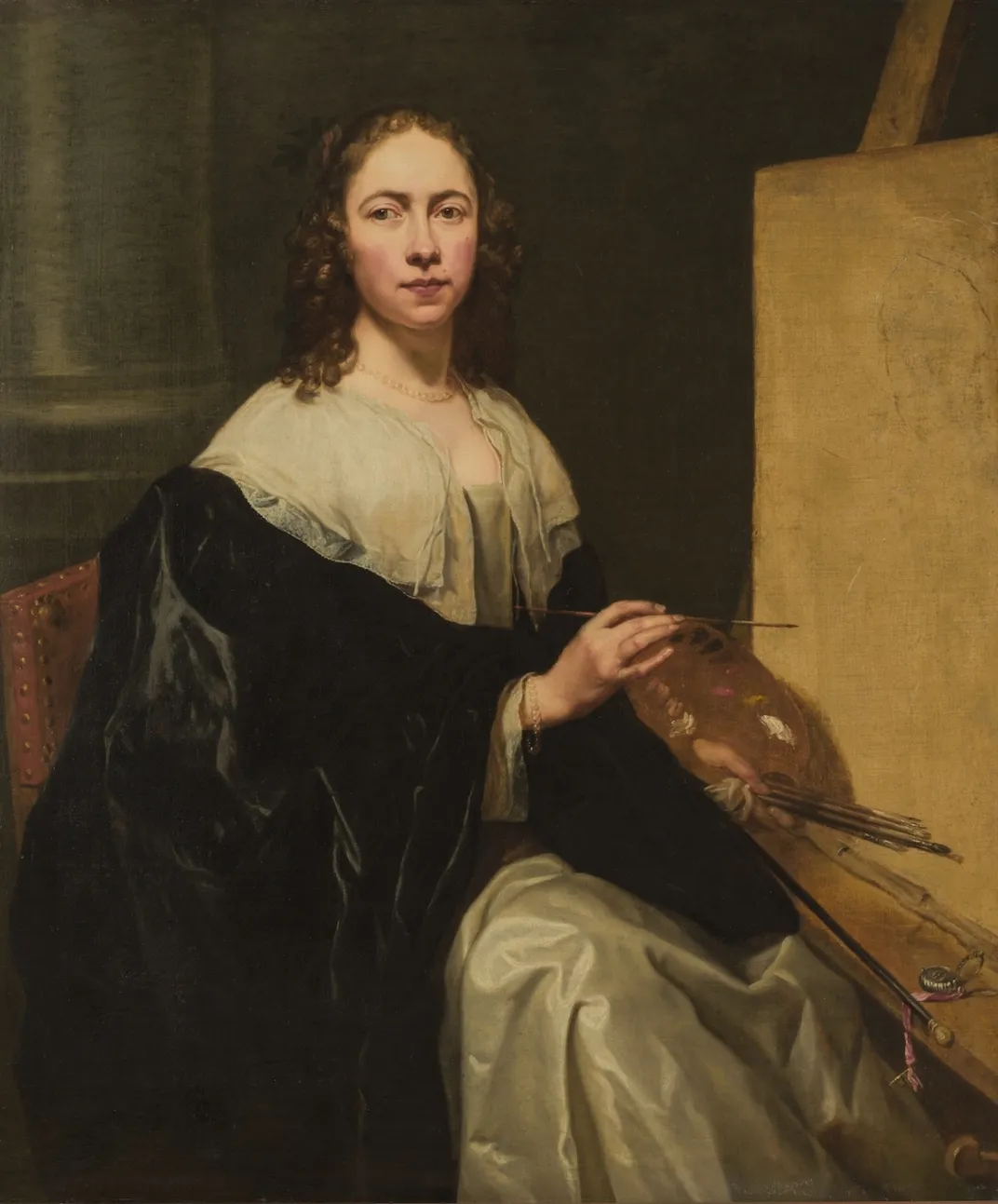 The show offers an expansive yet intimate portrait of the 17th-century enigma. While little about Wautier's life is known today, scholars believe she was born in Mons, Belgium, in 1604. At age 34, she moved to Brussels with her younger brother Charles, a fellow painter. She remained in the city until her death in 1689.
Van der Stighelen tells Timeless Travel magazine's Tin Vancutsem that Wautier likely came from a high-class family, as her work reveals extensive knowledge of classical mythology and symbolism. Although this progressive attitude could have caused trouble amongst conservative contemporaries, Van der Stighelen notes that Wautier's position in "an exceptionally exclusive environment"—Archduke Leopold-Willem was an admirer, counting four of her works amongst his extensive collection—allowed her to act with more impunity.
It's possible, Hyperallergic's McEwan writes, that Wautier even had access to live models, a privilege withheld from most women of her time.
Art historian Pierre-Yves Kairis first came across Wautier's work while researching her brother Charles. In an interview with MAS, he explains that he recognized her work showed expertise across an array of genres during a period when most women painters were "at best tolerated for painting flowers."
The skill exhibited by Wautier, as well as her complete omission from historiography, means that many of her works have likely been misattributed to men. According to the Art Newspaper's José da Silva, a painting initially attributed to Flemish artist Jacob Van Oost, "Everyone His Fancy," emerged at auction just after the opening of the new exhibition. Unsure of the Van Oost attribution, auction house staff contacted Van der Stighelen, who subsequently identified the work as Wautier's based on "strong stylistic similarities with her other works."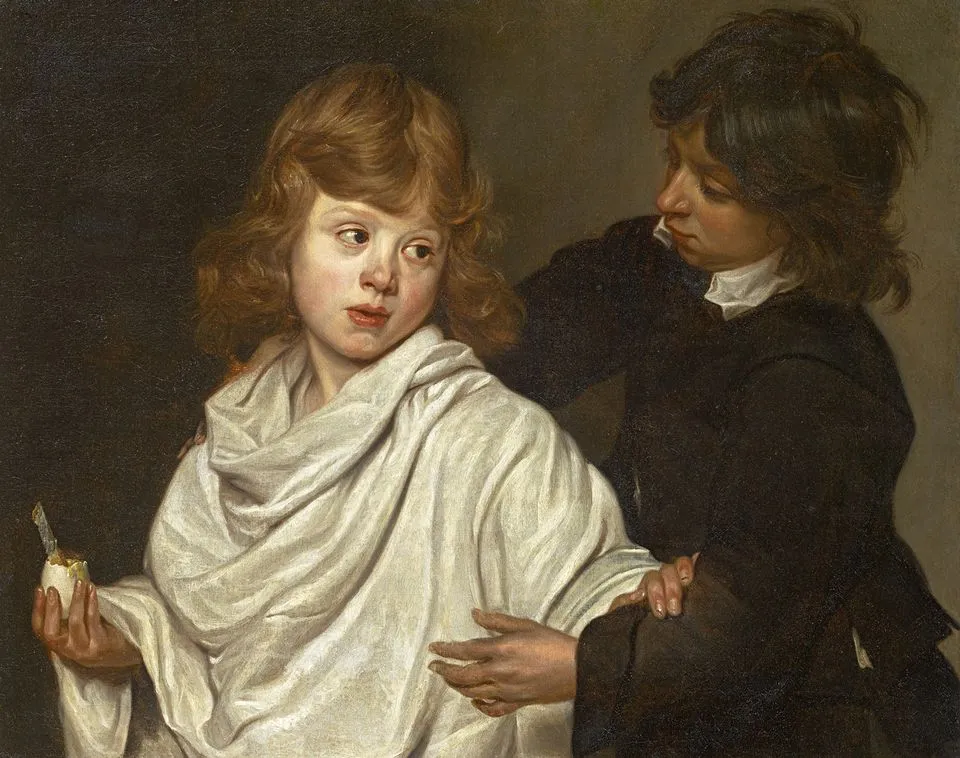 The work, which dates to around 1655, depicts two young boys conspiring over a boiled egg. It was purchased by the Phoebus Foundation for about $562,000 and has since been incorporated within the Antwerp show.
Art historians remain hopeful that additional Wautier works will appear, perhaps rescued from misattribution like "Everyone His Fancy." As Rubenshuis director Ben van Beneden tells da Silva, "Given the fact that she had a very long life, I am sure that from now on, many more works will pop up."
The Rubenshuis has previously attempted to locate six missing Wautier works. According to the museum's website, five constitute a series known as "The Five Senses," while the last is a still-life entitled "Garland with Butterfly." The paintings show up in numerous collection records and auction catalogues, but the trail goes cold after 1975 and 1985, respectively.
Writing for Apollo Magazine, curator Van der Stighelen, who has led the charge in reigniting interest in Michaelina, explains that the task of convincing publishers and museums to dedicate financial resources to an unknown artist—particularly a female one—was an uphill battle, but one worth taking on.
"Michaelina Wautier was everything that most women [of] the time could not be: multifaceted, idiosyncratic, uninhibited," Van der Stighelen says in her interview with Vancutsem of Timeless Travel. "[She was] a fascinating, self-assured, highly talented woman that for once is not a victim, [but] someone who has training and uses her talent to create the works that she wants to make, not those that were imposed upon her by her environment."
Michaelina: Baroque's Leading Lady is on view at the Antwerp's Museum aan de Stroom (MAS) through September 2.