Animal Rights Activists Make Off With One Hundred Mutant Mice
Animal rights activists ruined years of important research on diseases such as autism and schizophrenia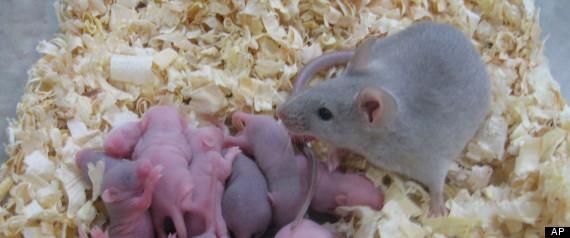 Animal rights activists may have good intentions, but on Saturday in Italy, a protest at a scientific lab ruined research on autism, schizophrenia and other psychiatric disorders. The activists entered labs at the University of Milan, where they released, stole and mixed up labels on mouse and rabbit cages. The scientists say it will take years to recover their work, Nature News reports.
The activist group, called Stop Green Hill (in reference to a questionable dog-breeding facility), had staged a 12-hour demonstration at the university. Then five of them snuck into pharmacology labs:
The lack of signs of a break-in suggests that the activists may have used an illegally acquired electronic card, says pharmacologist Francesca Guidobono-Cavalchini, who works there. They prised open the reinforced doors of the facility on the fourth floor, and two of them chained themselves by the neck to the main double doors such that any attempt to open the doors could have endangered their lives.
Around 800 animals, most of which are genetically modified to serve as model organisms for testing new drugs, live in the lab. The activists brought along food, water and sleeping bags, Nature reports, and said they would not leave until they could collect all of the facility's animals. In the end, they left with one hundred of the rodents, most of which will likely die shortly after leaving the lab since they are bred to have extremely weak immune systems.
So far, no arrests have been made, but the university will likely press charges. Meanwhile, Nature adds, around 60 scientists organized their own protest against the "bullying tactics" of groups like Stop Green Hill. Here's the argument for animal testing, from The Society of Toxicology:
Research involving laboratory animals is important to people and to our quality of life. In the past century, most inhabitants of this planet have experienced an unprecedented rise in living standards, life expectancy and personal opportunity, in large part due to the many ways chemicals have been put to work for us.

In the absence of human data, research with experimental animals is the most reliable means of detecting important toxic properties of chemical substances and for estimating risks to human and environmental health.
While animal testing is not ideal, it more often than not is the only way to determine whether a new treatment is safe and effective for use in humans.
More from Smithsonian.com:
Should Dolphins and Whales Have Human Rights?
Feeding Animals at the National Zoo