Andy Warhol's First Self-Portrait Is Headed to Auction
The artist transformed a photo booth image into a vibrant, turquoise print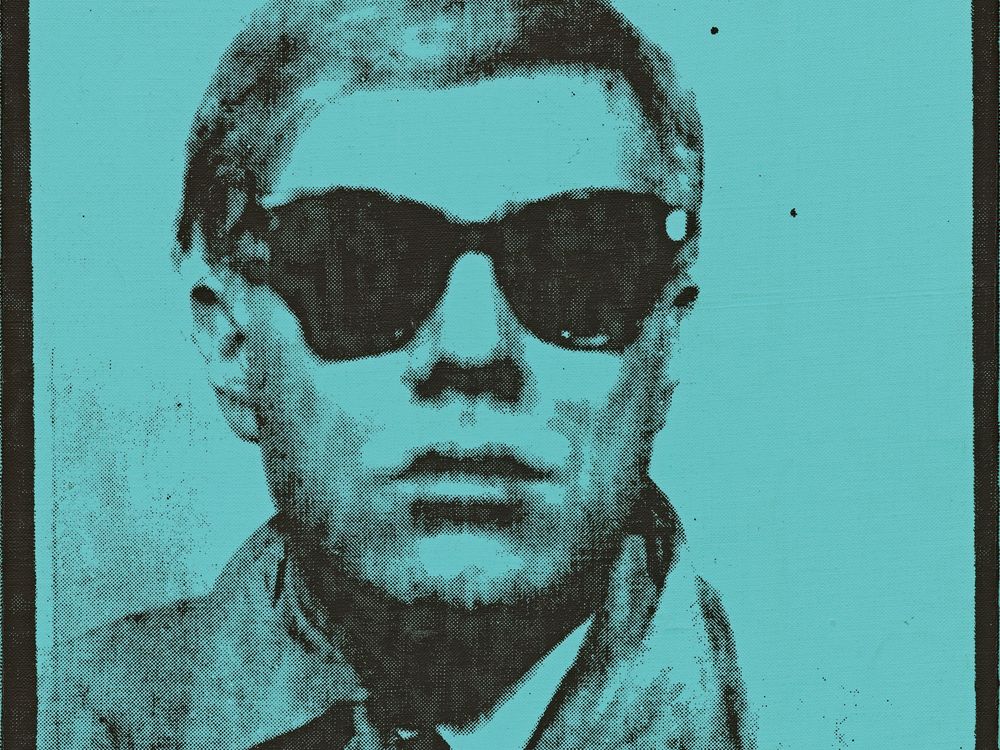 In 1963, Andy Warhol walked into a dime store photo booth and mugged for the camera, his shades on, his tie askew. He would later transform one of the images on the photo strip into a turquoise, silkscreen print—the first of his self-portraits. The work has been held in a private collection since the 1980s, but as Hannah Ellis-Peterson reports for the Guardian, it is now headed to the auction block.
The portrait is expected to garner £7 million (about $8.84 million USD) when it goes on sale at Sotheby's in London on June 28. According to a statement from the auction house, the print represents "the moment that Warhol stepped out from behind the camera and into the glare of its flashbulb—and the moment Warhol the icon was born."
When Warhol created the print in 1963, he was a rising star of the pop art movement. His vibrant portraits of Americana—from Campbell's soup cans to the faces of the mega-famous—had been well-received, but the art dealer Ivan Karp was convinced that Warhol's success would be propelled even further if he turned the camera on himself.
"You know, people want to see you," he told Warhol, according to Sotheby's. "Your looks are responsible for a certain part of your fame­—they feed the imagination."
The use of a photo booth as an artistic medium was "revolutionary and pioneering," Emma Baker, a contemporary art specialist at Sotheby's, tells Sherna Noah of the Independent. But it was also consistent with Warhol's oeuvre, which elevated everyday objects to the status of high art.
Over the course of his career, Warhol created a series of self-portraits: there is defiant Warhol, opaque Warhol, Warhol in drag. After he was shot during an unsuccessful assassination attempt in 1968, the artist's work became more vulnerable and reflective. In a 1978 self-portrait, he poses with a skull perched on his shoulder.
In addition to transforming Warhol into a pop culture icon, the artist's self-portraits are eerily prescient. Warhol may not have actually said the most famous quote attributed to him—"In the future, everyone will be world-famous for 15 minutes"—but he predated today's selfie culture, and the now-pervasive obsession with self-image.