Amsterdam Is Widening Some of Its Canals
Soon, the city's iconic Central Station will look more like its old self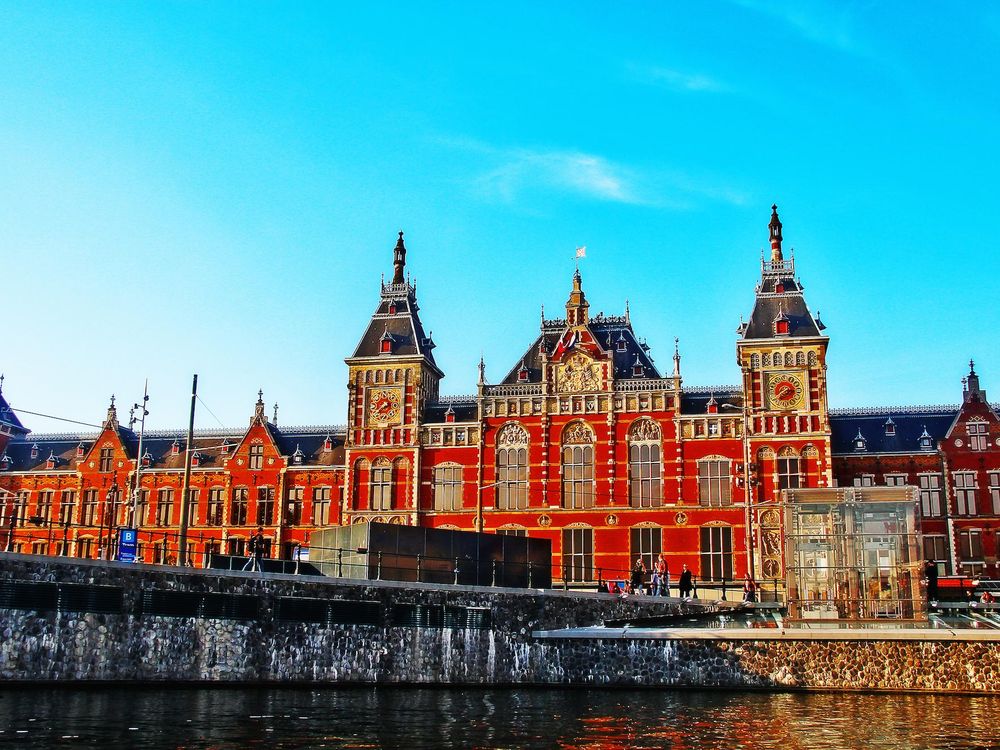 Even if you've never stepped foot in Amsterdam, you probably know about its famous canals. For centuries, they've snaked through the city, giving it a distinctive water-bound character and serving as a point of pride for Dutch people. And now, the city known for its canals is planning to expand that reputation in a literal way, reports CityLab's Feargus O'Sullivan: Amsterdam is widening some of its canals.
The move will make Amsterdam's Central Station, a major transportation hub, more like its old self, O'Sullivan reports. Since 1889, the impressive, castle-like building has stood atop a series of small, manmade islands on a river that used to connect to the Zuiderzee, an inlet of the North Sea. In the 1930s, an enclosing dike cut the last remaining portion of the Zuiderzee off from the sea and the Ijsselmeer (known as the IJ) came to be. As the website Dutch Amsterdam notes, it was a controversial move at the time because the construction essentially cut seafaring Amsterdam off from its own waterfront.
Since then, though, the station has become a beloved symbol of the city. It's also home to one of the most impressive bike parking lots of all time. Crowded with thousands of bikes, it's definitely Dutch—but not exactly scenic. And as SmartNews reported in 2015, plans to add even more bike parking to increase the city's capacity for its favorite vehicle have been in the works for years.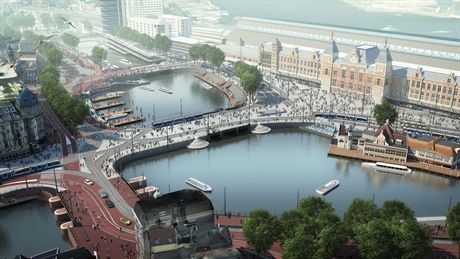 Now, writes O'Sullivan, Amsterdam wants to make the Central Station look more like an island in a bid to "restore a little bit of Amsterdam's maritime character." That will involve widening the canal in which it stands, creating a huge underground metro station and making for lots more bike storage under the surface. The Entree, as it's called, will then be an even more impressive entry point to the city.
Newly released renderings show a pretty different Central Station—one that's flanked by a much greater amount of water instead of the cacophony of bridges, bike parking lots and cars. There will be more room for pedestrians, cyclists and people who just want to enjoy what might be their first good look at the city's canals. After all, Amsterdam takes its canals seriously: They're a Unesco world heritage site and nerve center of a city that's just as comfortable on a boat as on a bike. Look for the revamp by 2023.