America's Oldest Coal-Powered Steamboat Chugs Along
After a two-year restoration, the 109-year-old Sabino is ready to sail for many years to come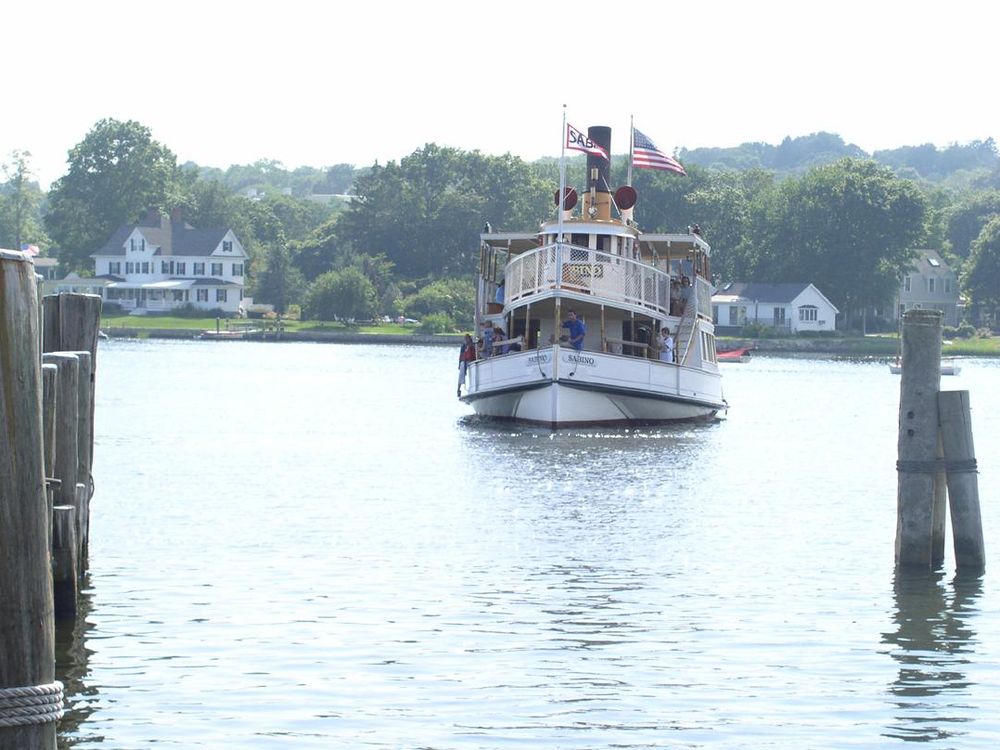 The year the steamboat Sabino first set sail off the coast of Maine, William Howard Taft was elected president, Henry Ford began building the first Model T cars and the budding airplane caused its first fatality. Now, 109 years later, America's oldest regularly operating coal-powered steamboat is still plying the waters.
Sabino began its life in an age when the steamboat reigned supreme as one of the best ways to traverse the American coasts and rivers. The vessel chugged along through the 20th century, carrying people between the mainland towns of Maine and its many inhabited islands, reports Pat Eaton-Robb of the Associated Press.
The steamboat has survived sinking in 1918, the decreasing population of Maine's islands and the general decline of steamboat traffic nationwide as Americans moved toward railroads and automobiles, but the Sabino likely would've faced the junkyard in the 1960s save for a series of private owners who purchased the steamboat and worked to restore it for pleasure sailing.
In 1973, the steamer landed with its most recent owner, Connecticut's Mystic Seaport maritime museum, where the vessel has served as a floating exhibit alongside other aquatic treasures like the last wooden whaling ship in existence. In 1992, the Sabino was designated a National Historic Landmark, making it one of only two such landmarks able to be ridden by passengers today, Mystic Seaport notes (the other is San Francisco's storied cable cars).
After 40-some years of museum duty, however, the Sabino needed some help against the ravages of time. In 2014, the steamboat was sent to the museum's shipyard to undergo a full restoration from the bottom up, with workers adding new planks to the deck and hull of the vessel. While the ship was also given a new boiler, the ship is still powered by the its original 75-horsepower engine, reports Tina Detelj of Connecticut's​ ​WTNH News 8.
More than $1 million was spent restoring the ship, reports the Associated Press, but this restoration should keep the maritime treasure sailing for at least another quarter century.
"We are very proud to return Sabino to work on the Mystic River as she has done for more than 40 years," Mystic Seaport president Steve White says in a statement. "As the only one of our four National Historic Landmark vessels we regularly operate, she is the best example of our philosophy of preservation and active use."