This Is America's Fastest-Growing City
Census data reveals the cities in the United States experiencing population booms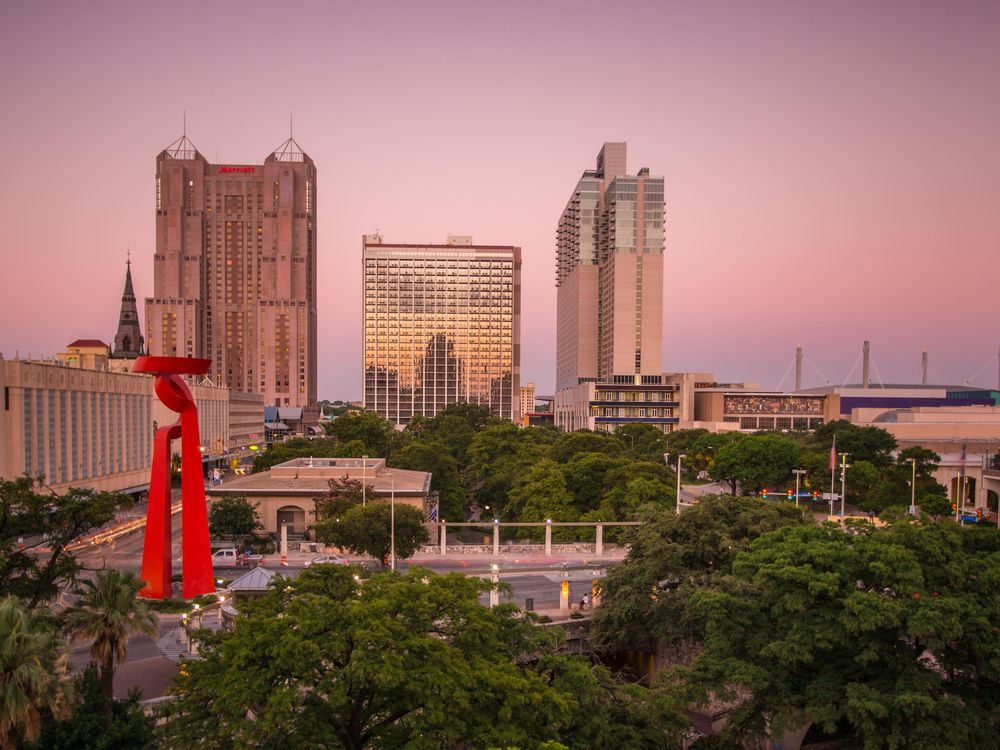 It's not just your exes who are living in Texas. As Joe McGauley reports for Thrillist, new data from the US Census Bureau reveals that seven of the 15 fastest-growing American cities are located in the Lone Star State, with Frisco leading the way. And San Antonio topped the list of cities with the largest population gains last year, acquiring 24,208 new residents between July 1, 2016 and July 1, 2017—an average of about 66 people per day.
With the population boom accounted for, San Antonio is now home to a cool 1.5 million people. Phoenix, Arizona, whose population currently rests just above 1.6 million, came in at a close second for numeric increase, with a surge of 24,036 newcomers. Rounding out the top five spots on the list were the Texas cities of Dallas and Fort Worth, along with Los Angeles, California.
The survey took into account all incorporated areas of 50,000 people or more based on 2016 data.
Smaller Texas cities, relatively speaking, that made the list are also growing quickly, as Shaunacy Ferro points out in Mental Floss. Frisco experienced the largest population growth relative to its size, with a percentage increase of 8.2 percent. The national growth rate, by way of comparison, is 0.7 percent. The Texas cities of New Braunfels and Pflugerville are also expanding quickly, making the top 15 fastest-growing list with percentage increases of 8.0 and 6.5, respectively.
Americans are flocking to other southern cities, as well: Charlotte, North Carolina, Atlanta, Georgia and Jacksonville, Florida, all ranked among the top 15 cities with the highest numeric population increases.
According to the new census findings, however, population surges in the country's fastest-growing cities have not been matched by an equal boom in housing units. In fact, housing growth levels are lower than they were in 2007 in nearly every state except North Dakota, South Dakota, Iowa, Nebraska and the District of Columbia.
The Census Bureau does not provide information as to why so many Americans are moving southward, but this shift towards "Sun Belt" states has been ongoing for a number of years. In 2016, Tim Henderson of the Pew Charitable Trusts noted that an increasing number of Americans were relocating from the Northeast to the South and West "in search of jobs and more affordable housing."
With the Great Recession of 2007-'09 and the economically uncertain years that followed, only around one in five Americans who wanted to move actually packed up and left. The new wave of migration to the Sun Belt "has to do with a return of the job and housing markets," Brookings Institution demographer William Frey told Steve Matthews of Bloomberg last year. "Now young adult millennials are starting to make their way to rapidly growing regions where employment is plentiful."