America's Best Butter Is Handchurned in Vermont
The price for perfection is $49 per pound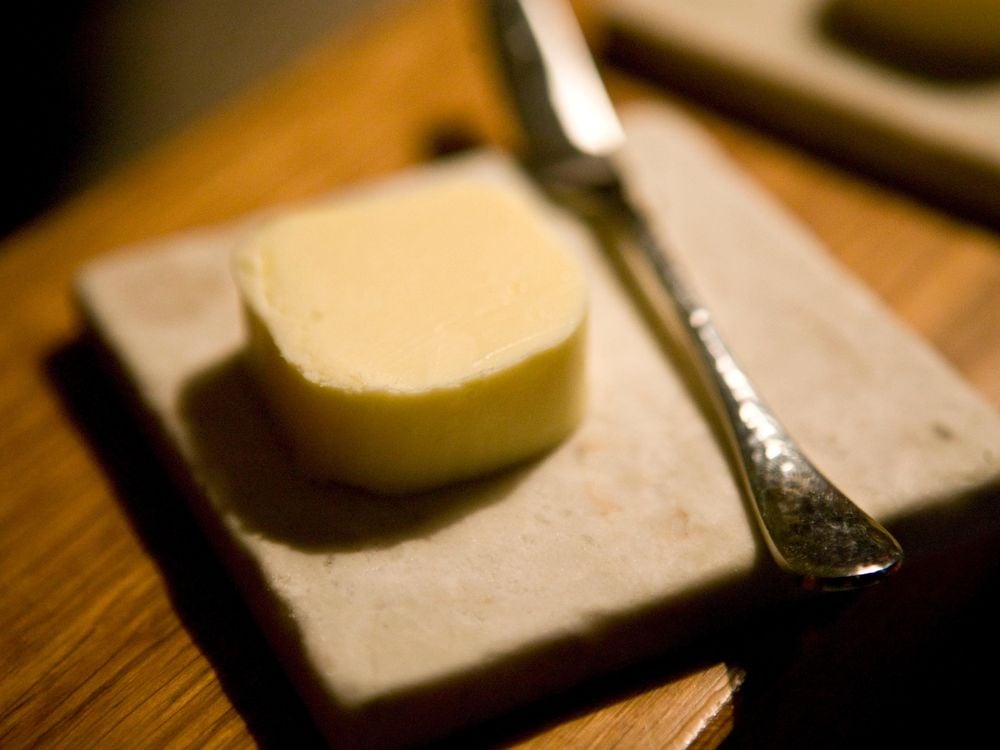 For decades, our French and British friends have enjoyed the velvety, creamy heaven that is freshly churned butter, while we Americans have been stuck with waxy, bland blocks or slimy stuff that comes in a bright yellow tub. Now, butter is finally coming into its own in the U.S.—both as a foodstuff we shouldn't be afraid to eat and as a delicacy.
Amid the wave of small-batch, handmade farmstead butters available these days, one golden spread reigns supreme: Animal Farm's, produced in Orwell, Vermont. As Grub Street reports, Thomas Keller—the famed chef behind fine dining venues Per Se and the French Laundry—took one taste of it and said that he'd take it all. Nearly the entirety of Animal Farm's butter, about 100 pounds produced per week, is sold to Keller and to the one other restaurant, No. 9 Park in Boston. For those who happen to be in New York, however, small baggies of the stuff sometimes wind up at Saxelby Cheesemongers, sold for a tidy $49 per pound. 
So what makes this butter just so darn good? Diane St. Clair, the master behind the butter, has been perfecting her art for more than a decade. She relies on years-old butter-making techniques, including "kneading it by hand to work in the fats," Grub Street writes. Her buttermilk, for which she is also famed and has written a cookbook about, acts as a culture for the butter. 
As for whether or not the butter is worth its steep price tag, well, that's a matter of taste and priority. But as Grub Street writes, many dairy aficionados say yes, "It's absolutely worth it."