Americans Believe Holocaust Education Is Important, But Survey Finds Gaps in Their Knowledge
The poll found that a substantial number of Americans were unaware of basic facts about the Holocaust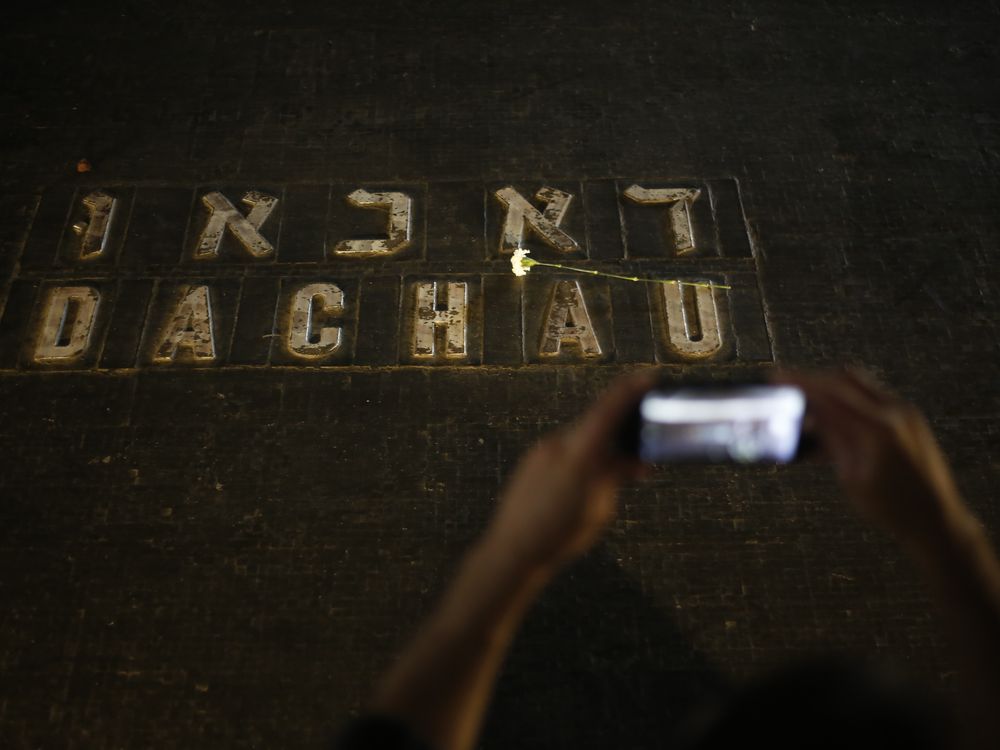 For Holocaust Remembrance Day 2018, the United States has joined nations around the world in commemorating the murder of millions of Jews and other persecuted groups during the Second World War. But as Maggie Astor reports for the New York Times, a new survey has found that Americans have fundamental gaps in their knowledge of Holocaust history—even though many believe that something like the Holocaust could happen again, and consequently believe that Holocaust education is important.
The survey, which was commissioned by the Conference on Jewish Material Claims Against Germany (Claims Conference), polled 1,350 adults, who were interviewed by phone or online survey. Questions were devised by a task force that included Holocaust survivors and representatives from institutions like Yad Vashem, the United States Holocaust Memorial Museum and the American Jewish Committee.
A substantial number of the survey's respondents were unaware of basic facts about the Holocaust. Forty-one percent did not know what Auschwitz was. Nearly one-third of respondents (31 percent) believed that less than 2 million Jews were killed during the Holocaust; the actual number is closer to 6 million. Only 37 percent of people were able to identify Poland as a country where the Holocaust occurred, even though at least 3 million Jewish citizens of Poland were murdered during WWII.
Gaps in knowledge were pronounced among "millennials," which the survey defined as people between the ages of 18 and 34. Twenty-two percent of millennials, for instance, said they had not heard of, or were unsure if they had heard of the Holocaust, compared to 11 percent of all adults. Forty-nine percent of millennials were unable to name a single concentration camp or ghetto, compared to 45 percent of all adults.
"We say 'Never Forget,' but the people who were murdered are literally being forgotten as we speak," Greg Schneider, executive vice president of the Claims Conference, tells Lily Rothman of TIME.
"One of the things we're most concerned about is, if there's this lack of knowledge while there are still survivors alive to tell their stories, what will it be like in 20 or 50 years?" Schneider adds. "There's no time to waste."
There are around 400,000 Holocaust survivors alive today, according to Astor, and many of them are in their 80s and 90s. Though experts and advocates worry that awareness about the Holocaust will decline as the number of survivors dwindle, historian Peter A. Schulman points out on Twitter that Americans' knowledge of Holocaust history—if imperfect—has not gotten substantially worse over the decades.
A 1985 poll, for instance, found that 32 percent of people did not know what the Holocaust was, compared to 11 percent today.
In 1992, 25 percent of people believed that 2 million people or fewer were killed during the Holocaust, just 6 percentage points from the 31 percent of people that hold that belief today.
"Am I arguing we should be complacent about Holocaust education? Of course not," Schulman writes, but adds it is "just not true" that "historical knowledge and care about the Holocaust is dependent on closeness in time."
The recent survey also revealed that in spite of their faulty grasp of Holocaust history, Americans believe that Holocaust education is important. Fifty-eight percent of respondents said they believe something like the Holocaust could happen again. Ninety-three percent said they think all students should learn about the Holocaust in school, and 80 percent said it is important to continue Holocaust education so a similar atrocity does not occur in the future.
"People may not know the details themselves, but they still think it's important," Schneider tells Astor of the Times. "That is very heartening."