AMC Theaters Will Start Charging Based on Where You Sit
Coveted spots in the middle of the theater will cost more than front-row seats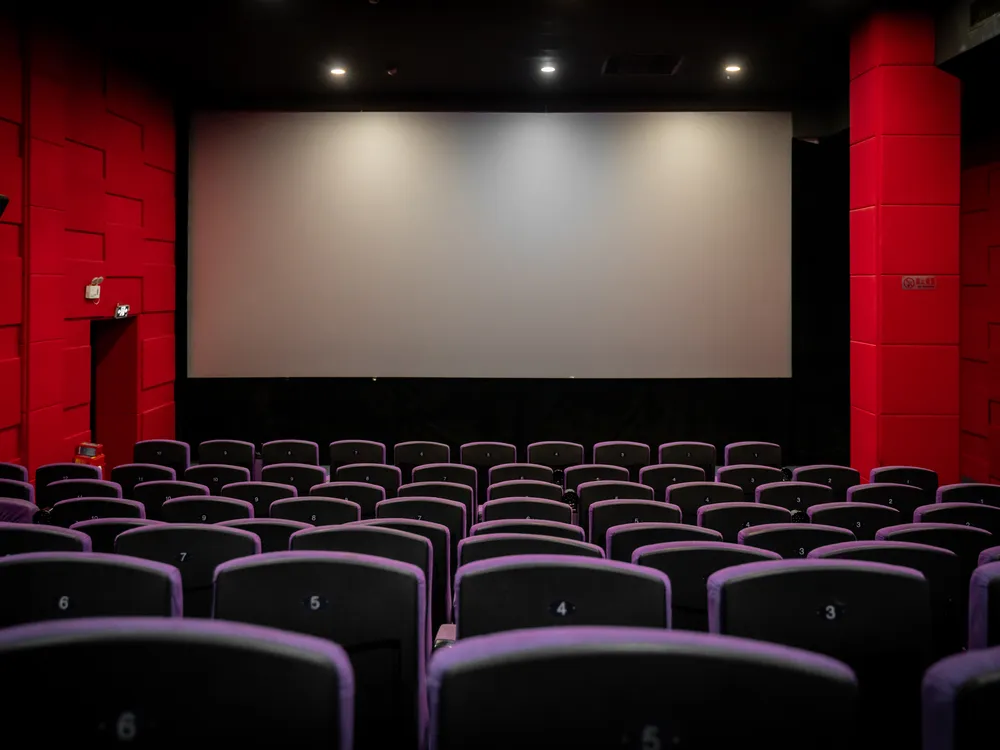 Want to see Avatar: The Way of Water from the best seat in the house? You might have to pay more for your movie ticket.
AMC Theaters, the country's largest movie theater chain, announced this week that it will begin pricing tickets based on where moviegoers sit. Coveted middle seats, for example, will cost a few dollars more, and front-row seats will be slightly cheaper.
The new price system, called Sightline, will offer tickets in three tiers: "Standard" seats are the "most common in auditoriums" and will be sold at "traditional" prices, says the company in a statement. "Preferred" seats, located in the middle of theaters, come at a higher price. Seats in the front row, as well as select ADA seats, will be sold as "value" seats, which will be the least expensive.
Those who pay for an AMC Stubs A-List membership can reserve "preferred" seats without incurring the additional cost.
"Sightline at AMC more closely aligns AMC's seat pricing approach to that of many other entertainment venues, offering experienced-based pricing and another way for moviegoers to find value at the movies," says Eliot Hamlisch, AMC's executive vice president and chief marketing officer, in the statement.
Hamlisch adds that some moviegoers prioritize finding a good seat, while others prioritize finding a good price, and the new system "accommodates both sentiments."
Sightline is already in use at select locations, and it will expand to all of AMC's 950 theaters in the United States by the end of the year. The new pricing system will not apply to showings before 4 p.m. or to Discount Tuesday tickets, a promotion available to certain patrons for around $5. 
AMC's announcement comes amid ongoing concerns about the future of movie theaters, and ticket sales have not returned to pre-pandemic levels. 
Sightline is "another step that's easier to take as we're on [the] path back to [a new normal]," Jim Goss, an analyst with Barrington Research, tells the Washington Post's Julian Mark. "Because we're not all the way back yet."
Monday's announcement has been met with considerable criticism, with some even proposing a boycott of the theater chain, per the Guardian's Alaina Demopoulos.
"Movie theaters are only now getting back to full swing after the pandemic, and now the largest theater chain in the world wants to institute a class system in cinemas," Jeff Bock, senior box office analyst at the entertainment data firm Exhibitor Relations, tells the Guardian. "It's not a good look right now, or ever."
Actor Elijah Wood is among the program's celebrity detractors. "The movie theater is and always has been a sacred democratic space for all," he wrote on Twitter, "and this new initiative by @AMCTheatres would essentially penalize people for lower income and reward for higher income."