Amazon Tree Census Makes Clear Just How Many Species are in Trouble
More than half of the Amazon's trees could qualify as threatened species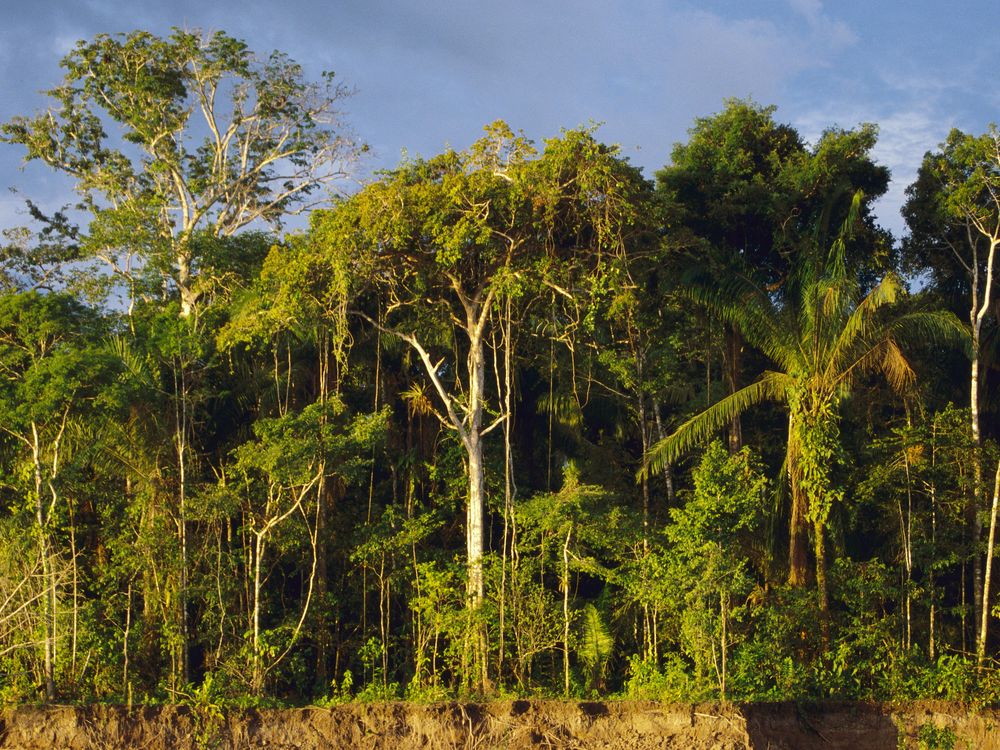 The rapid loss of the forests of the Amazon River Basin gave rise to the refrain "Save the Rainforest!" And though deforestation did slow for a time, the threat has not passed. Now scientists have offered up a more detailed picture of what is at stake if the logging and clear-cutting of forests continues.
A new study, published in Science Advances, estimates just how many Amazonian tree species are likely to qualify as threatened if deforestation continues. They determined that between 36 to 57 percent of Amazon's trees could meet the criteria based on the International Union for Conservation of Nature (IUCN) Red List.
Already, about 12 percent of the Amazon's forests have been lost, reports Cynthia Graber for Scientific American. By 2050, that number could include another 9 to 28 percent. The new study puts a name to the specific species that deserve attention.
"We've never had a good idea of how many Amazonian species were vulnerable," Nigel Pitman, a tropical ecologist at the Field Museum in Chicago, tells Nicholas St. Fleur of The New York Times. "And now, with this study, we've got an estimate." Pitman is one of more than 150 researchers who teamed together for the new paper.
The team looked to maps of projected deforestation but also did their own work on the ground at more than 1,700 tree inventory plots, trekking through the forest to collect leaves, count trees and measure their girth. Their model determined that 8,690 of trees growing in the forest today should be classified as threatened if business proceeds as usual and about 40 percent of the original forests fall to deforestation. If governments pass stronger regulations, and deforestation is limited to 21 percent, 5,515 tree species could be considered threatened.
Though the numbers are still worrisome, the researchers point to recent efforts in Brazil and other countries to expand parks and protected areas. Already about 52 percent of the basin is protected in some way, the researchers write.
"If we can protect these areas… the Amazon could be a showcase of large-scale conservation worldwide," another study author Hans ter Steege said during a teleconference, reports Chelsea Harvey at The Washington Post. 
Yet the researchers also estimate that their forecast likely applies to other tropical forests, meaning most tropical tree species are probably threatened. Kenneth Feeley, an associate professor of biology at Florida International University co-authored a similar study in 2009 that looked at all Amazonian plants. He suspects the numbers may be even higher than his and the other researchers' estimates.
"If we keep going in the direction we're going," he tells The Washington Post, "we're going to put a lot more species at risk of extinction very quickly."