Amazing Modernist Sandcastles Sculpted by Calvin Seibert
Seifert uses simple tools to craft the details: two plastic putty knives and a five-gallon bucket to fill with extra sand.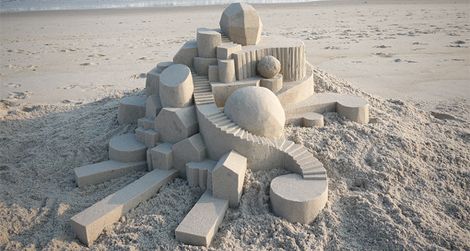 Calvin Seibert likes to play in the sand. He likes it so much that he has been sculpting sandcastles for the last 30 years. Images of his collection of castles and structures from the last six years have received attention on the web—for good reason too: These sculptures are not your average sand castle.
Seibert, 54, spends anywhere from four hours to a couple days on any given sculpture depending on his luck. He uses simple tools to craft the details: two plastic putty knives and a five-gallon bucket to fill with extra sand. Even if he doesn't get to the beach as often as he'd like—sometimes only once during an entire summer—Seibert says one of the more accessible spots to sculpt is Jones Beach, right off of the train from New York City, where he's based.
"I've spent all day on one castle if there are small enough details in the design. Sometimes I'll spread it over two days if the castle is still there," he says. "If it's not the waves, it's the children smushing it. If you turn your back on a seagull they will destroy the castle."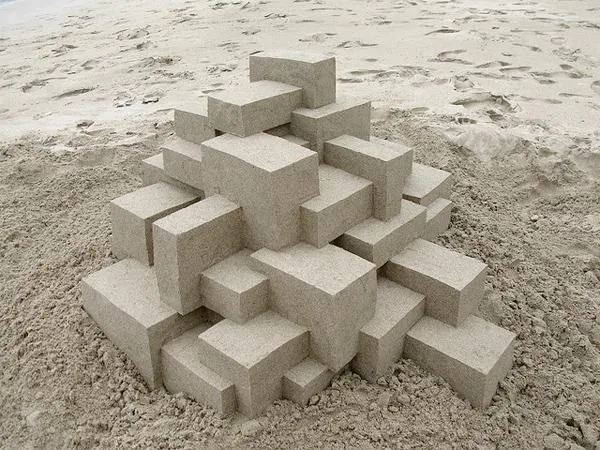 As far as planning goes, Seibert says he mostly goes with the flow. Despite his interest in architecture, there are no blueprints for these castles.
"I pretty much do it on the fly," he says. "I have some ideas of what I want to accomplish but usually I build off of castles I have built before. If spirals worked last time, I'll use more in the next sculpture. I don't have narratives but sometimes I toy with that idea."
 Seibert says one of his biggest influences is Brutalist architecture, a style that was popular in the 1950s to mid 1970s.
"Architects would design a lot of concrete structures," he says. "A lot of the great ones don't exist anymore because people think they're ugly. I like them because they had this hard-edged quality that I use in my castles."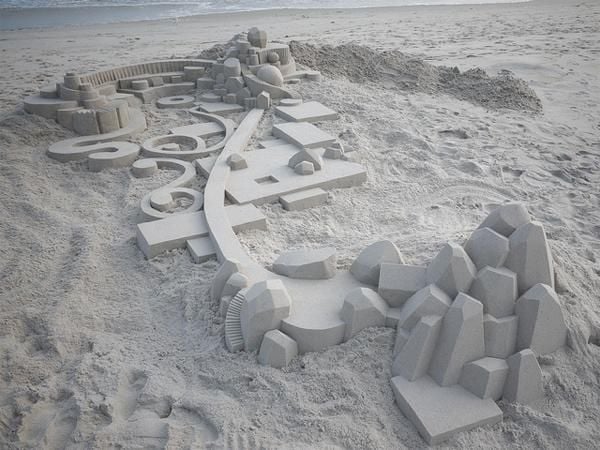 Seibert built the castle pictured above last summer. Its distinct spirals and mountain in the foreground, he says, make it memorable. "I built this piece over the course of two days," he says. "I started part of it one day and got lucky that it was still there the next day. It's a good piece because it shows my attention to detail."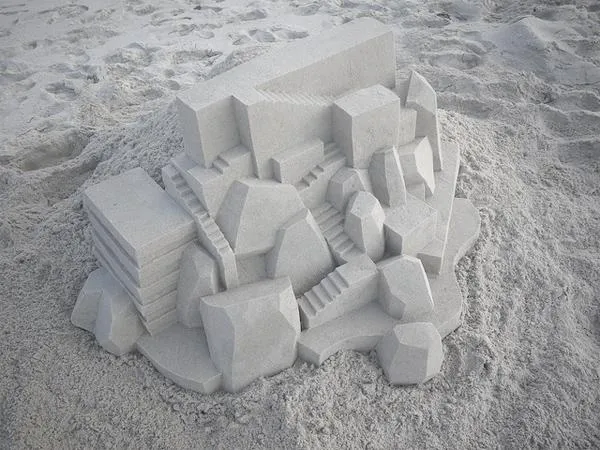 "I like when they become complexes—these vast structures that appear as if they were built over different reigns," he says. "As if the Vatican took all the stones from the Colosseum and built the Cathedral. There is a false sort of history in my design."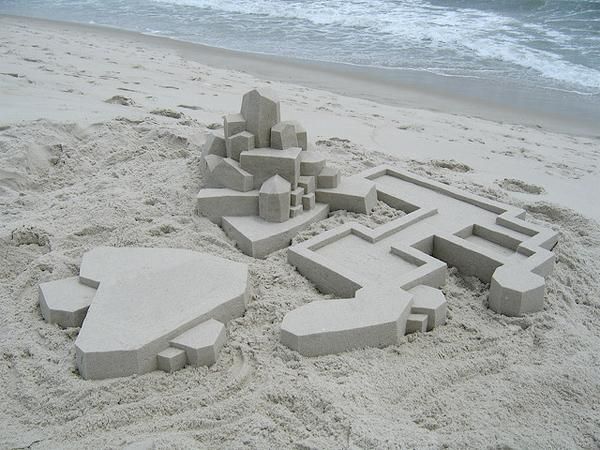 "There is one that has kind of a castle next to it.  It's flat and feels industrial. The distribution of structures next to it speaks to my sense of humor where you've got this pretty castle and next to you've put a McDonald's."
To see more of Seibert's castles below and on his Flickr page. 
More from Smithsonian.com:
The Spiritual Power of Sand Art