To Mourn Beloved, 17-Year-Old Cat, Artist Made Genre-Spanning, Star-Studded Tribute Album
Pharrell, Bono, Laurie Anderson, Michael Stipe, The National and others penned songs for Souris, artist Sophie Calle's animal companion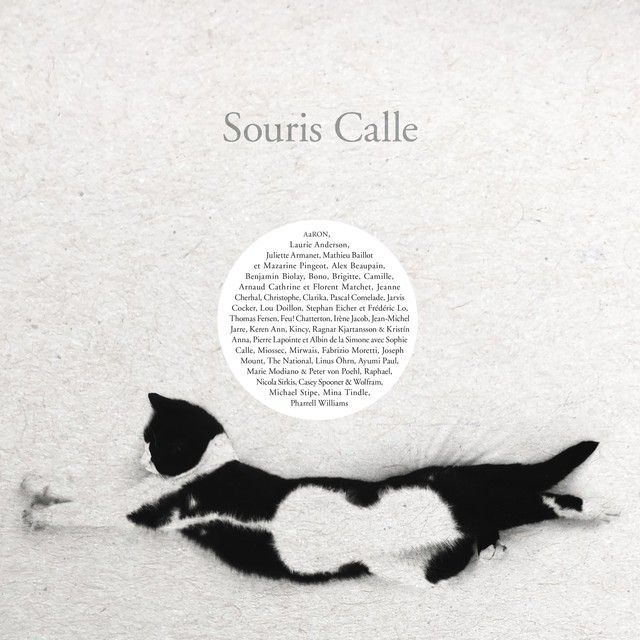 The death of a beloved pet can lead to a deep and long-lasting period of grief. But as a society, there is little social support available for people needing to process the loss. That's in part because there's a stigma attached to people who openly grieve the loss of their pet. But, as Henri Neuendorf at artnet News reports, French conceptual artist Sophie Calle breaks that taboo in a new project mourning her cat Souris (French for "mouse"). Not only has she dedicated a full-fledged art show to her feline companion, she also commissioned a 37-track, 95-minute tribute album, which includes contributions from Bono, The National, Michael Stipe and Pharrell Williams.
The tribute to Souris began shortly after the 17-year-old cat's death in 2014, when Calle's friend, avant-garde pop icon Laurie Anderson composed a song in Souris' honor. The song gave Calle the idea for the project, and she started reaching out to friends and musicians she'd met to see if they'd be interested in contributing. In total, 38 artists submitted works to the album, roughly one-fourth of whom knew Souris personally. For those who never met the cat, Calle sent them videos, pictures and descriptions of her animal companion.
As Andrew Flanagan at NPR reports, the album is a genre-spanning work, including pop songs, black metal, synth tracks and poetry. It's also the centerpiece of Calle's new solo show at the Galerie Perrotin in Paris, which includes some of her previous artworks about her cat, as well as texts, photos and other pieces meditating on grief and loss.
Calle has confronted death through her work before. Earlier this year, Naomi Rea at artnet News reports that she unveiled a piece called "Dead End" in which visitors to a Provence vineyard could literally bury their secrets. That's similar to a 2017 project she did where she wrote down conversations she overheard in a New York cemetery and inserted them into an obelisk to "bury the secrets" for 25 years. Back in 2006, she also debuted a piece that included a video of her mother's last breaths.
"Hospitals and graveyards are not places that paralyze me," she tells Eva Wiseman at The Guardian. "They inspire me and my work, it's what has always been attracting me – absence, missing, death…"
While people often respond sympathetically to news of the death of a human friend or family, Calle tells Rea that she's observed the reaction to news of the death of a pet is quite different. "When you say you're sad about the cat, it's a bit obscene for people," she says. "You can't say that. I mean, if I say my mother or my father is dead, everyone tells me 'Oh, poor thing, she lost her mother, oh, poor thing, she lost her father,' but if we say that about our cat, we seem ridiculous. It makes me laugh, when for me, in my daily life, it was almost more violent, because I lived with my cat. I didn't live with my parents."
Her new project is a way to convey how intense grief can cross the species divide. It is also a way for her to move on from her own traumatic loss. Asked whether she will get a new cat, Calle tells Lane Florsheim at The Wall Street Journal, "Maybe when this project is over, I'll be ready."
The tribute album, called "Souris Calle," is available on streaming services.