Which of These Two Alaskan Glaciers Is Better to Visit?
As one glacier melts, locals are pushing for tourists to visit rival pile of ice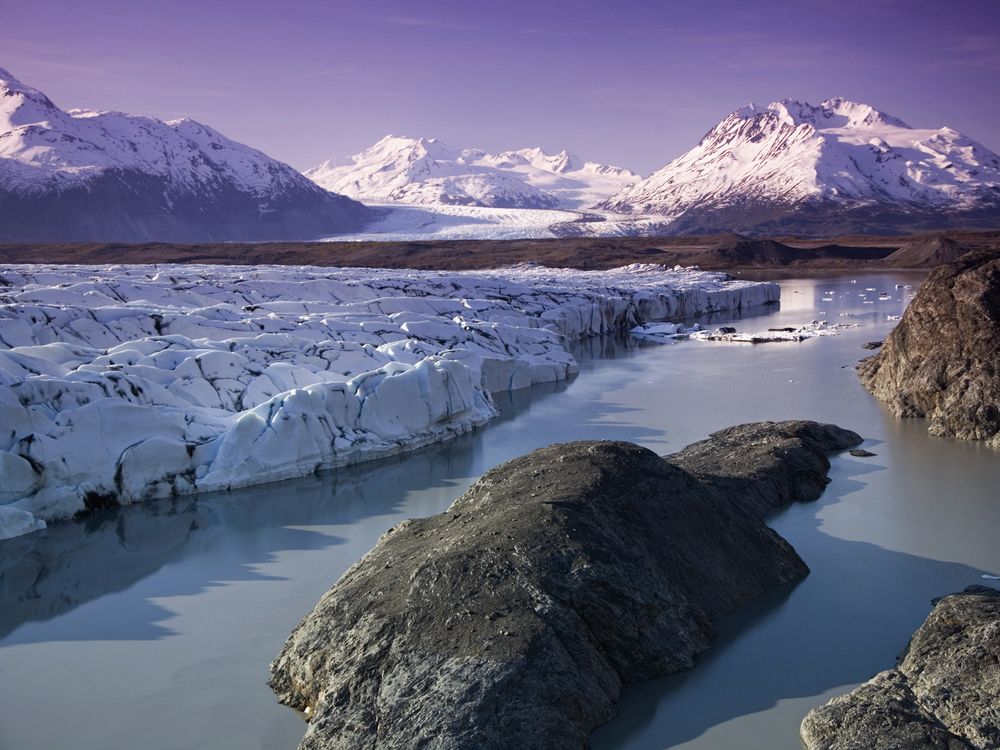 Fifty miles outside of Anchorage lies what remains of Portage glacier. The glacier has been retreating dramatically for the past century, and nowadays it isn't visible from the nearby visitor center. It's still possible take a cruise or hike out to the glacier. But its diminished size makes it less accessible, and now, some people in Alaska are pushing for an alternative glacier to take its place in the tourism circuit.
Fifty miles to the north of Anchorage is the Knik glacier, still massive and photogenic. The only problem with the Knik is that the best vantage point is off a gravel road leading up to the Knik River Lodge. The Lodge's owners are pushing for the paved road to be extended and for a tour bus–accessible overlook to be built nearby. 
Owner Peter Schadee spoke to the Anchorage Daily News:
Schadee, who refers to the viewpoint as "my overlook," said he personally traveled to Juneau to lobby for the money and the lodge is spending $2 million to expand.

"This is an important first step is to get those tour companies to get their buses out here. Obviously it's going to benefit me but it's definitely going to benefit the whole Palmer area," Schadee said. "It's time we get away from Portage, because really there's nothing to see there."
But many people who live near the Knik have a different viewpoint. Worried that increased traffic on the steep and narrow road could be a safety hazard, residents in the area oppose the plan for a bus–sized overlook. The Daily News:
A 2010 survey circulated among families living on the unpaved part of the road east of Hunter Creek asked if they wanted it paved. Schadee was the only person out of 23 who checked the "Yes" box.

"From what I understand, the only real person that wants it paved is this guy Peter," said Marty Quaas, the former supervisor of the local road-service area. "Probably they're not going to widen it. I imagine if two tour buses had the pleasure of meeting there they'd get kind of squeaky."
Nevertheless, in 2011, the state issued a $2.1 million grant to pave the road, and work is set to start this summer. The overlook, however, will likely have to wait for another season. Improving the safety of the road is a higher priority than tourists' dollars.