Melting Sea Ice Forces Walruses Ashore in Earliest Gathering Yet Observed
As ice melts, the Pacific walruses are losing their icy resting platforms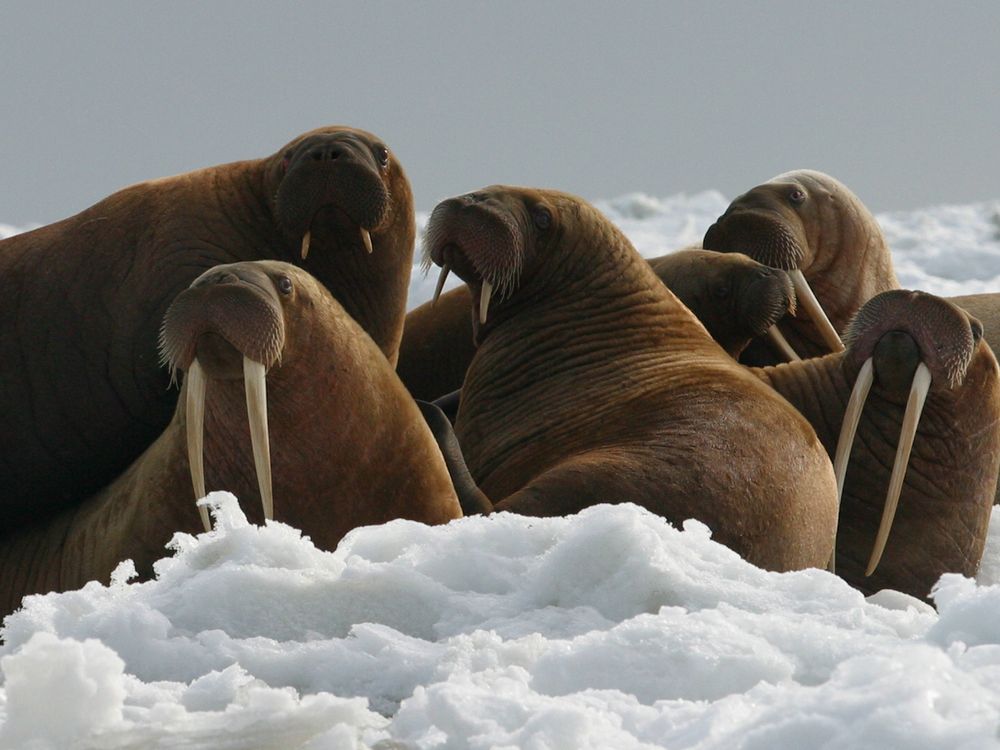 The increasing rate of ice melt in the Arctic Circle has again driven a horde of Pacific walruses ashore on an island off the northwest coast of Alaska, reports the Associated Press. But this year, the gathering of some 2,000 creatures has taken place earlier than ever before observed.
The so-called "haulout"—a gathering of walruses on land—took place on the shores near Point Lay, a small, Iñupiaq community on the northwest coast of Alaska, the U.S. Fish and Wildlife Service's Alaska Division says in a statement. These walruses usually rest atop floating ice sheets to recuperate between dives in the Chukchi Sea while on the hunt for their favorite foods, which include clams, worms and other small ocean critters. But when ice isn't available—as has increasingly been the case in the Arctic—the creatures head to land, reports Jerzy Shedlock of the Alaska Dispatch News.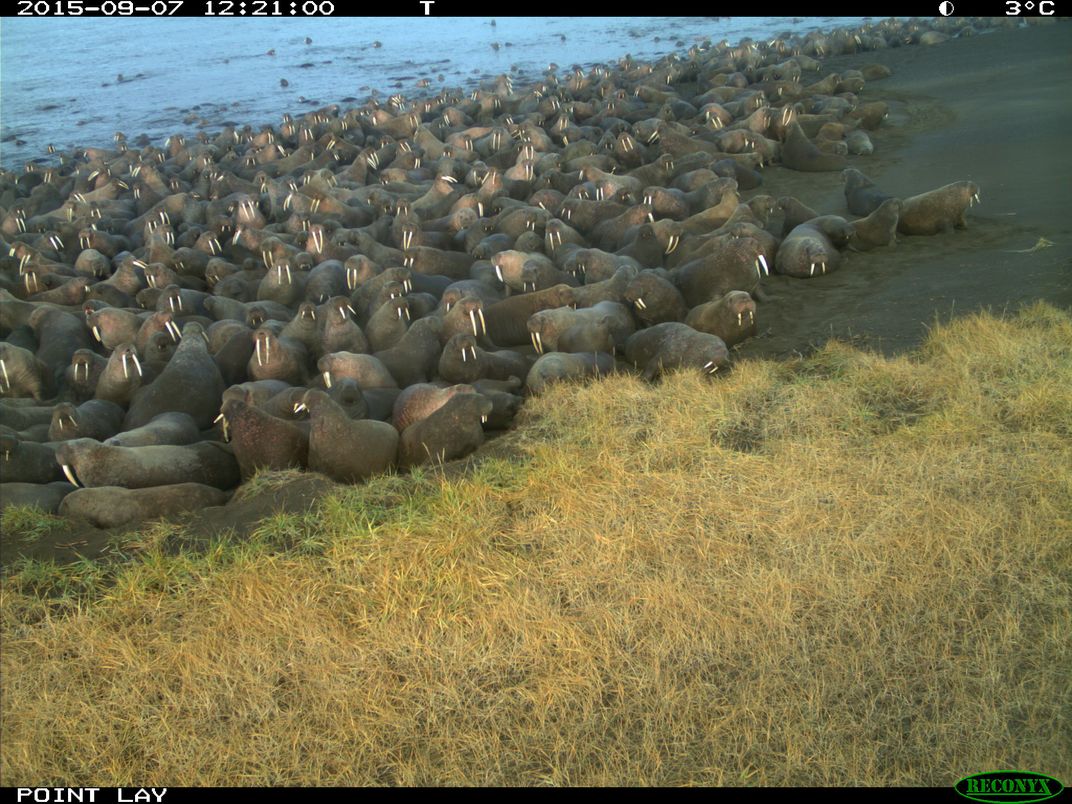 Such land haulouts aren't particularly unusual for Point Lay, the FWS notes in a Q&A about the event. What is unusual is the shifting timing and frequency over the years. Data from the past two centuries suggest that the site was used irregularly by walruses in the mid-20th century, Camila Domonoske reported for NPR last year. But in the last decade, walruses have been gathering with increasing frequency at Point Lay.
And these gatherings show no sign of slowing down.
Arctic sea ice continues its troubling decline year after year. On average the Arctic's sea ice maximum extent has dropped by roughly 2.8 percent every decade since measurements began in 1979, according to NASA.  As Shedlock​ writes, Arctic sea ice extent this past July dipped to the fifth-lowest extent for that month yet measured. 
During these haulouts, tens of thousands of walruses may crowd onto a relatively small beach, increasing the danger of the animals killing each other in a stampede. Sightings of polar bears, the smell of humans or even the sounds of airplane engines flying nearby can trigger these stampedes.
"We're trying to protect the walruses from disturbance by aircraft, boat, and ship activity in our area," Leo Ferreira III, president of the tribal council of Point Lay, said in a statement. "Because we feel like even the pictures will disturb the walruses when they're congregated on the beach."