Air Force One is Getting a Makeover
The best presidential perk is about to get even better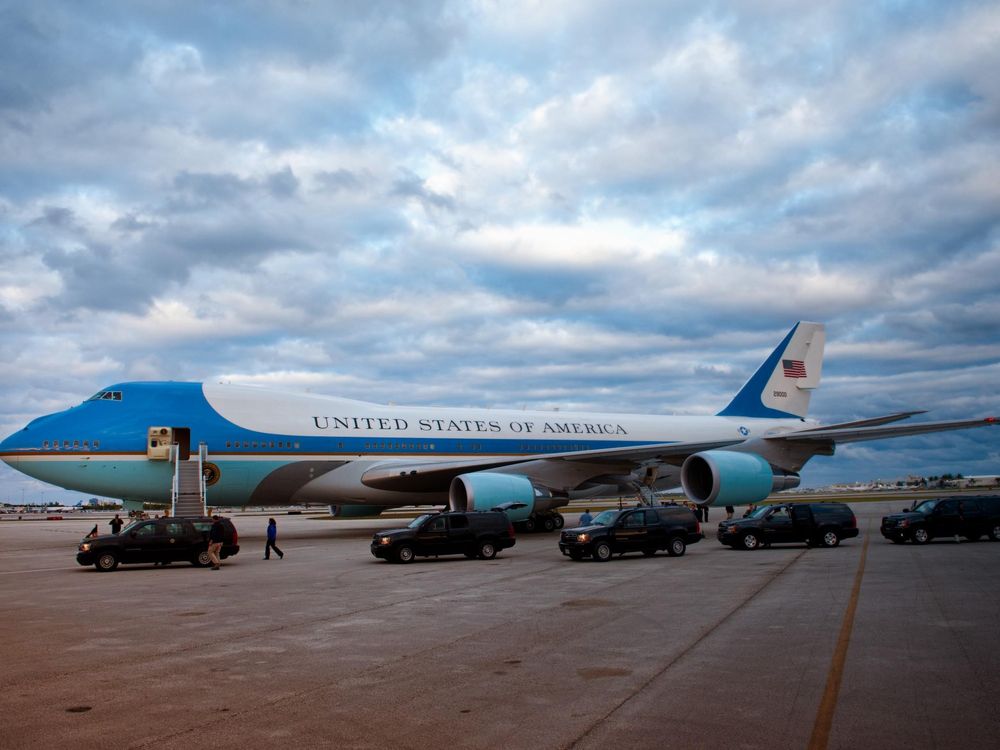 At any given moment, more than 7,000 aircraft fly above the United States — but only one of them can be Air Force One. Now, reports Peter Baker for The New York Times, the commander-in-chief's personal jet is due for a huge makeover.
Though the "Air Force One" call sign could be applied to any Air Force aircraft carrying the president, the term has traditionally been used for a specific, official fleet of planes. And what a fleet it is: the president, press corps, staff, advisors and guests enjoy 4,000 square feet of floor space on three levels, with enough food for 100 people.
There's just one big problem, reports Baker: The current planes need a bunch of upgrades. "You can hang new engines on it, you can cram all sorts of new technology on it, but it's still a very old airplane." Joseph W. Hagin, deputy chief of staff under President George W. Bush, tells Baker. That's because the current fleet hasn't been replaced since 1990; most planes of that model have since been scrapped.
So, it's time for a new era. Reuters' Andrea Shalal and Alwyn Scott report that the Air Force selected the Boeing 747-8 for its new fleet. The commercial model boasts "quieter, more fuel-efficient" engines, LED lighting and plenty of perks — but, of course, the president's planes will be much more impressive. "Built on the frame of a Boeing 747-8," Baker writes, "it will be bigger, more powerful, able to fly farther and vastly more advanced technologically."
The new fleet will be expensive—the Air Force requested $3 billion over the next five years—but won't be available until 2023. In the meantime, President Obama is far from the only person flying with extra, extra leg room. An anonymous buyer recently purchased a 4,786-square-foot "VIP" version of the Boeing 747-8, while Prince Walid bin Talal of Saudi Arabia reportedly jetsets in a custom Airbus with 6,400 square feet of in-flight luxury.