Ai Weiwei Wants Your Legos
The dissident artist needs millions of toy bricks for his next project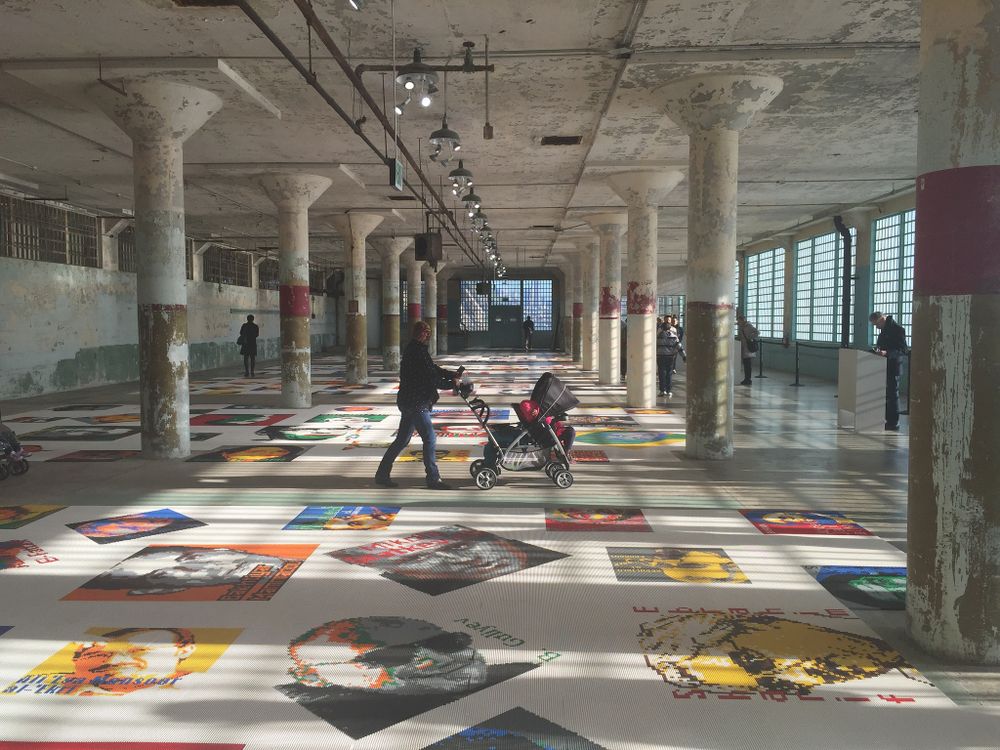 Being a dissident isn't easy. The Chinese artist Ai Weiwei has been harassed, surveilled and imprisoned for his criticism of China's politics and human rights violations—and now, he's even having trouble ordering supplies. The company that makes Lego bricks has refused a bulk order made by Ai, AFP reports, so fans have stepped up to donate toy bricks instead.
The issue began last year, after Ai used Lego bricks to create portraits of political activists at an Alcatraz exhibition. The portraits, which the Guardian's Jason Farago characterized as the "most ambitious" aspect of the project, portrayed 175 pixelated dissidents, including Nelson Mandela and Edward Snowden.
But recently, when Ai announced his intention to create new Lego art for an exhibition in Victoria, Australia, he encountered a roadblock— Lego Group refused to fill his order. The Danish company claimed that it does not support the use of Lego bricks in political projects, writes NPR's Jim Zarroli. "We refrain—on a global level—from actively engaging in or endorsing the use of Lego bricks in projects or contexts of a political agenda," says a statement published by the company.
The news of Lego's refusal spread quickly, prompting a wave of offers from people who volunteered to donate bricks to Ai's project. In response, Ai began setting up "collection points" in Beijing, Victoria, Berlin and other cities around the world.
For now, there's no way to know if Ai will collect enough Legos; the New York Times' Amy Qin reports he will need millions of them. One thing is clear, though: Ai, who claims that Lego refused his order because of Chinese business interests, has certainly made a splash with the new project. In an Instagram post, Ai promised that the project will "defend freedom of speech and political art." If he succeeds, the crowdsourced exhibition will surely make powerful statements about both.