After Retiring From Film in 1950, Shirley Temple Was the U.S. Ambassador to Ghana And Czechoslovakia
What did Shirley Temple get up to in the 63 years after her retirement from Hollywood?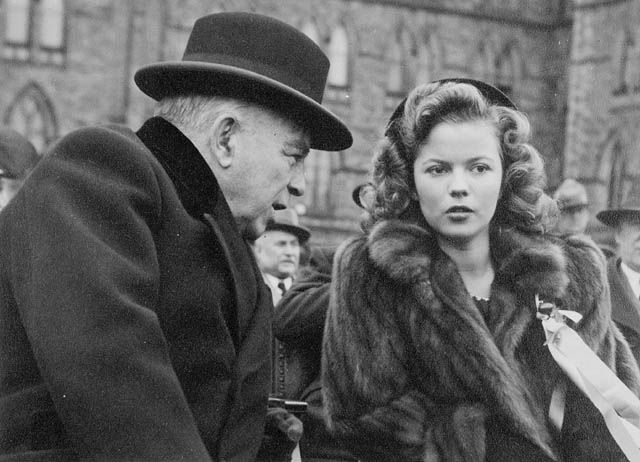 Shirley Temple, 85, died yesterday of natural causes. The former child actress is best remembered for her movie roles in the 1930s as a "dimpled, precocious and determined little girl," writes the New York Times. She began acting at the age of three, and, by the time she was six, her tap dancing, singing, ringlets and pouting face were famous across the world. As the Times writes, she achieved "worldwide fame that no other child has reached." 
Temple's career in Hollywood was relatively short-lived, however. In 1950, at the age of 22, she quit the industry, realizing that, as an older actress, she was still being type-casted and was no longer satisfied with the quality of the films she was producing. 
So what did she do to fill those post-acting years? Quite a bit, it turns out. 
The same year she quit acting, the Times reports, she married Charles Alden Black (he said he'd never seen one of her movies), becoming Shirley Temple Black. After moving to Washington, D.C., for her husband's career, she a Republican fund-raiser, the Times says.
In the late 50s, she briefly tried her hand at entertainment again as a television host, but after just three years, she turned back to politics. She lost a campaign for Congress; she joined the United Nations delegation in 1969; she became the U.S. ambassador to Ghana, and later took that same post in Czechoslovakia, which she held until 1992.
She lived out her final years in Woodside, California. "Although she may always be best remembered as America's sweetheart, the woman who left the screen at 22 saying she had 'had enough of pretend' ended up leaving a considerable mark on the real world," the Times writes.