Adults Can Now Use Magic Mushrooms With Supervision in Oregon
State-certified facilitators will guide patients in hallucinogenic trips, which may help treat mental health conditions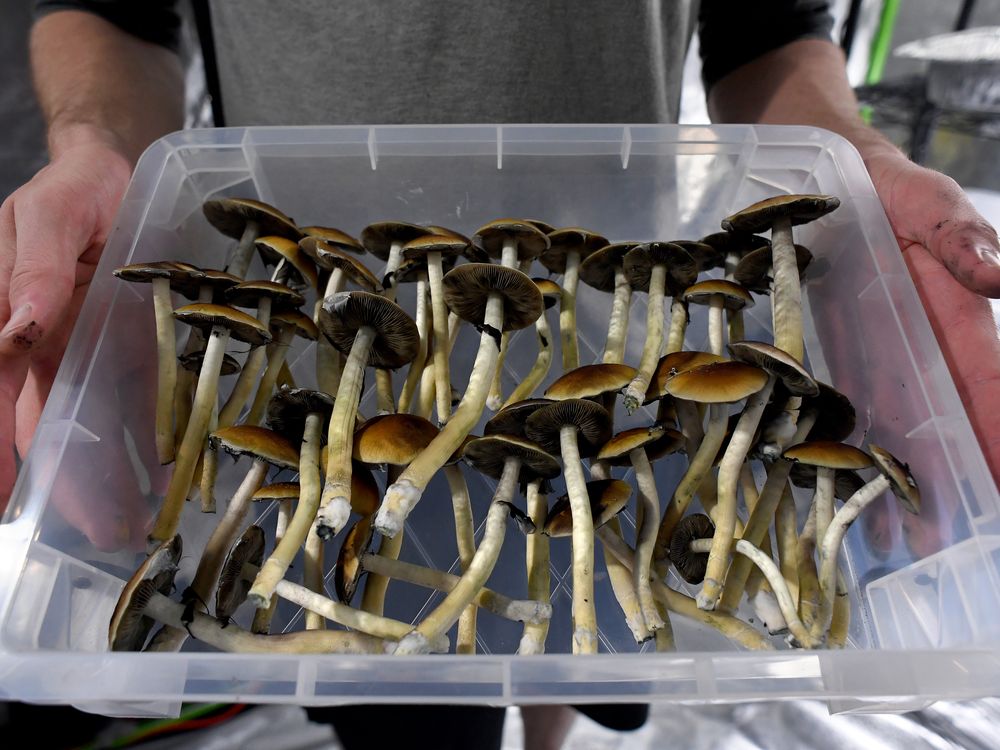 On January 1, Oregon became the first state in the nation to allow adults to use psilocybin, a psychedelic compound found in so-called magic mushrooms. Now, anyone aged 21 and older can legally access psilocybin services in Oregon—which means they'll be able to consume psychedelic mushrooms under the supervision of a state-certified facilitator.
The move is the result of a ballot measure that voters approved in 2020, which directed the Oregon Health Authority to "license and regulate the manufacturing, transportation, delivery, sale and purchase of psilocybin products and the provision of psilocybin services," per the agency's website. Since then, state officials and members of the public have been hashing out exactly what that looks like, a process they completed just a few days before the legalization took effect.
The hallucinogenic drug has shown promise as a treatment for several mental health conditions. Two recent studies found that, paired with talk therapy, the drug could treat people with alcohol addiction and help relieve symptoms of depression. Researchers aren't exactly sure how psilocybin works, but they suspect it promotes neural connections in the brain.
Though psilocybin is now technically legal, individuals in Oregon won't be able to rush out and eat mushrooms right away. For one, the state has not legalized the retail sale of magic mushrooms. And it will take some time for Oregon's new Psilocybin Services Section to review license applications from manufacturers, laboratories, service centers and facilitators, as Lizzy Acker reported for the Oregonian last year. Approved applicants will likely begin offering psilocybin services sometime later in 2023, per the state.
Meanwhile, prospective psilocybin facilitators are undergoing intensive training to become licensed guides. Many already have experience working in the mental health field, as those same skills will be useful for supervising clients who have altered states of consciousness during psychedelic trips that can last several hours.
"You are going to be sitting with people undergoing perhaps one of the most intimate, intense experiences of their lives," says Nathan Howard, operations director at InnerTrek, an Oregon-approved psilocybin facilitator training company, to the New York Times' Andrew Jacobs. "You don't want to direct the experience—you're there to observe—but you also might need to hold their hand at certain moments."
Scientists began studying the effects of mind-altering drugs like psilocybin and LSD in the 1950s and early 1960s. But those research efforts stalled after the federal government made psychedelics illegal under the Controlled Substances Act. To this day, the federal government considers psilocybin a Schedule 1 controlled substance for which there is no accepted medical use and a "high potential for abuse," per the Drug Enforcement Administration.
However, research on psychedelics has been making a comeback in recent years. Starting in 2018, the Food and Drug Administration (FDA) began paving the way for researchers to investigate the use of psilocybin therapy to treat conditions such as depression and post-traumatic stress disorder.
Still, Oregon's decision faced some opposition. The Oregon Psychiatric Physicians Association and the American Psychiatric Association argued against the ballot measure, saying it "is unsafe and makes misleading promises," per the Associated Press's Andrew Selsky.
Though psilocybin remains illegal at the federal level, at least one other state has already followed in Oregon's footsteps. In November 2022, voters in Colorado also approved a ballot measure to legalize the supervised use of psilocybin at state-approved centers, which would become available in late 2024. The Centennial State will also allow individuals aged 21 and up to use, grow and share mushrooms, though it will not permit retail sales.
"The reason for all of this is to allow people to have access to these medicines so that they can have a choice [in] how they're treating their mental health," says Veronica Lightning Horse Perez, a psychedelic therapist based in Denver, to KUNC's Lucas Brady Woods.