North Korea Subsidizes About 70 Schools in Japan
The institutions are a way for ethnic Koreans to connect to their culture but are also targets of criticism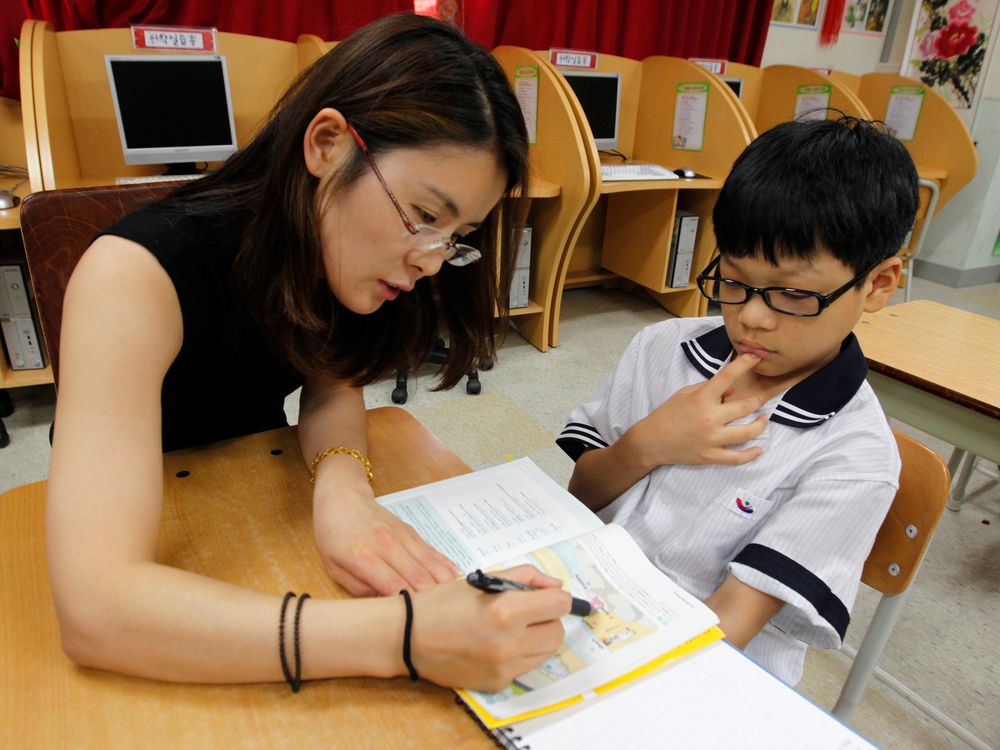 After World War II, ethnic Koreans who had moved to Japan while under Japanese colonial rule were unable to return to their country. The division between the North and South, as well as war and occupation by two world superpowers, kept them away. These expatriated Koreans set up thousands of schools that, they hoped, would help them remain connected to their "fatherland." 
Today, far fewer of those schools remain in Japan, and about 70 of them rely on funding and textbooks from North Korea, reports Isabel Reynolds for Bloomberg. Four other schools are backed by South Korea. Reynolds writes:
Korean food such as bibimbap rice bowls and kimchi are served in the cafeteria. Many female students study a form of dance that combines elements of ballet with Asian movements and uses props such as shovels to tell stories about the joys of the harvest season. Final-year students visit North Korea during their summer vacation.
When North Korea's prison camps earn comparisons to Nazis from the United Nations Human Rights Commission, any perceived effort to indoctrinate young people draws criticism. The lessons these children learn aren't much different from their Japanese peers, Reynolds writes. Still, last year, the Japanese government stopped giving Korean families whose children attend these schools a yearly allowance of $1,040, which other high schoolers get.  
Education inside North Korea is a different story. For the Guardian, Peter Walker writes that the condemning UN report showed that propaganda is ubiquitous: "Among the evidence was of children's lives at school, where they were encouraged to draw only pictures of Kim Il-sung or images "which might have pleased Kim Il-sung"."
A former resident of North Korea, Monigue Macias, writes for NK News that she had a skewed perspective on history until a discussion with new friends in Spain: 
One student matter-of-factly said that the North invaded the South, and I was bemused: "What are you talking about?" I said, insisting that the South had invaded the North. He told me this was not true, taking me to a library and showing me the history books.
When I found out the truth I was shocked, it was as though my whole world was crumbling around me. I couldn't sleep, I was crying. I felt betrayed.
But the story also goes both ways: Inside North Korea, the "sons of some of the most powerful men in North Korea" are educated at a university funded by the West, according to the BBC. "My generation, they're not really worshiping the Kim regime sincerely, just pretending," says Yeonmi Park in a CNBC story about millennials in North Korea.
For the Korean students in Japan, their education may connect them to their homeland, but that doesn't mean they will go back: "If it's unified, I may want to go back and live," 18-year-old student Kim Yang Sun told Reynolds. "But I've always lived in Japan and Japan is more convenient and easier to live in."