A Virtual Ten-Year-Old Girl Helped Identify 1,000 Online Predators
Over a ten week period, Sweetie accrued around 20,000 solicitations for virtual sex from men from around the world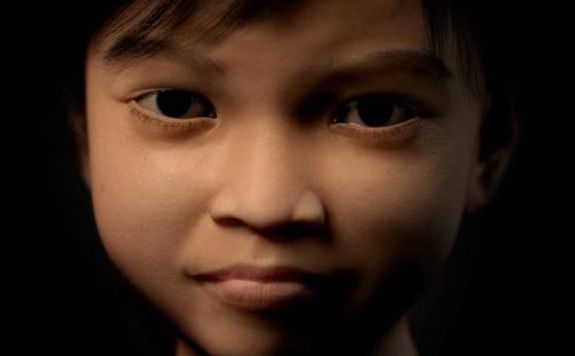 The United Nations and FBI estimate that 750,000 pedophiles are online at any given moment. Many of these men are located in wealthy countries, and they visit chat rooms where thousands of children in less wealthy countries, such as the Philippines, are forced to work. The young girls and boys are commanded to perform sexual acts or take off their clothing for the male viewers, who use prepaid credit cards to pay for the services.
Despite the massive problem,  it is hard to pin down the anonymous culprits behind the crimes. A children's right group in the Netherlands called Terre des Hommes uncovered only six convictions worldwide for men caught engaging in pedophilia via webcam.
To get around this problem, Terre des Hommes created a virtual ten-year-old Filipino girl named Sweetie. Over a ten week period, they introduced her into chat rooms, where she accrued around 20,000 solicitations for virtual sex from men from around the world. Sweetie, controlled by the team, kept the men engaged while other team member tracked the culprits down using information gleaned from the predators themselves, such as their name, location and appearance (many of them turn on their own webcams). Without breaking into any computers, the team was able to identify 1,000 predators in two months using this method.
This week, they gave that information to Interpol. If global police forces adopted this method, Terre des Hommes estimates that some 100,000 virtual pedophiles could be caught in a year. Hans Guyt, director of campaigns at Terre des Hommes, released the following statement: 
The biggest problem is that the police don't take action until child victims file reports, but children almost never report these crimes. These children are usually forced to do this by adults or by extreme poverty. Sometimes they have to testify against their own family, which is almost an impossible thing to do for a child. We want governments to adopt proactive investigation policies that give law enforcement agencies the mandate to actively patrol public Internet hotspots where this child abuse is taking place every day. The child predators doing this now feel that the law doesn't apply to them. The Internet is free, but not lawless.
Here's an expose on how Sweetie was created and used to track down those first 1,000 culprits:
More from Smithsonian.com:
Should Dolphins and Whales Have Human Rights?
One Woman's Journey to Save Child Slaves