A Trove of Art, Recovered Decades After Nazis Stole It, Is Going On Virtual Display
After more than 70 years, these great works of art are starting to go online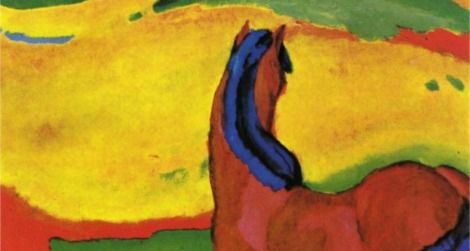 Last week Germany's Focus magazine broke the news that a trove of art, looted by people working for the Nazi Party, had been recovered in a Munich apartment. The collection included more than 1,400 works of art from greats such as Picasso, with the value of the whole collection estimated to be somewhere above $1 billion. Now, some of those works are starting to trickle online to the website LostArt.de.
LostArt.de, says the Guardian, is a site intended to help people, largely Jewish people who had lost their art to the Nazis to blackmail or theft, reconnect with their lost treasures.
So far, of the 1,406 pieces of art recovered in Munich, says the Canadian Press, 25 have made their way online, including works by Picasso and Chagall, with more set to follow.
But the interest of people around the world in the Munich haul means that the site has been buckling under the load. The Guardian:
"No one was expecting such a storm of demand," said a culture ministry spokesman after visitors had difficulties accessing the site. "The server was overwhelmed by the massive demand. The only thing to do is wait."
A month ago we didn't even know some of these works existed—surely we can wait a little longer.
More from Smithsonian.com:
A Billion Dollars of Modernist Art, Stolen by Nazis, Was Just Recovered in Munich